When you are that close you become invisible.
Having long been a fan of ultra-wide angle street photography, after many enjoyable years with a 21mm lens on my Leica, it seemed only natural to extend this approach to the realm of the hyper-wide world. That's the result when using the Canon 15mm full frame fisheye lens on the 5D, augmented by the ImageAlign Photoshop plug-in I have explained in detail before. This plug-in removes objectionable fisheye lens barrel distortion.
The basic premise is that the man in the street has no idea what a fisheye lens does, especially when it come to reducing subject to camera distance if a frame filling picture is required. You can basically be pointing your camera almost directly at the subject and the latter will blithely assume you are photographing something over his shoulder. So proximity confers a level of invisibility unavailable to those using lenses in the 28-50mm range. Use anything longer and you also lose that involved, up close, candid feel.
The small, inconspicuous appearance of the fisheye adds to the stealth factor, an attribute no big honker super-wide zoom can claim. Finally, blanking out all those maker's advertisements on your camera with some electrical tape makes sure you don't scream 'Canon', or 'Nikon' or whatever for the whole world to hear and see.
To illustrate, here are four pictures taken yesterday in one of California's many beach cities, Pismo Beach. The subjects were mostly within 1-2 feet of the lens.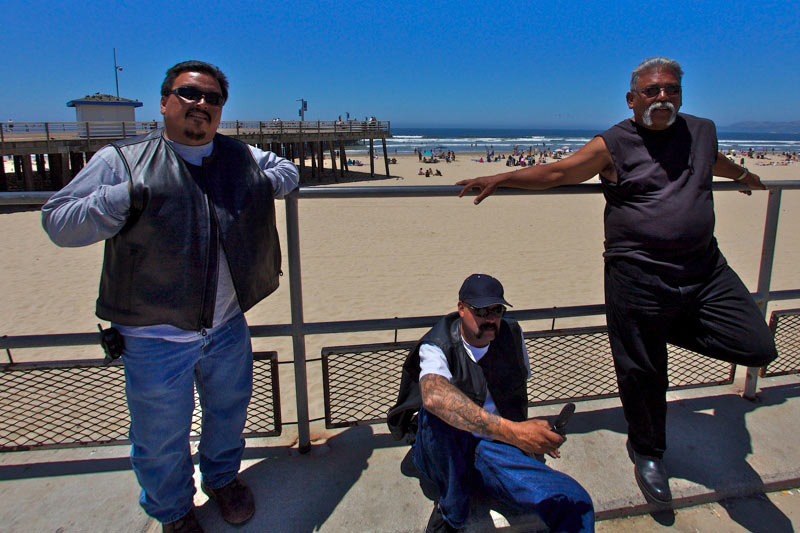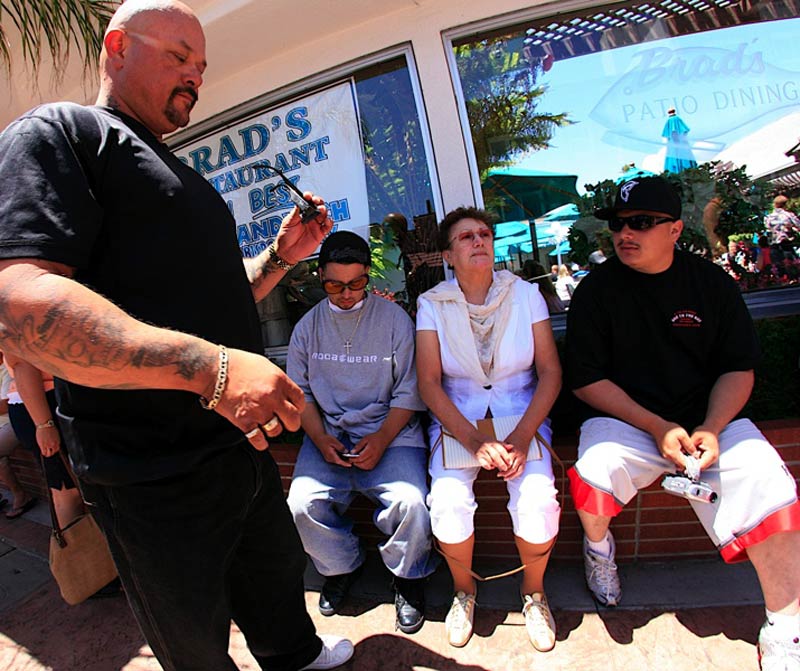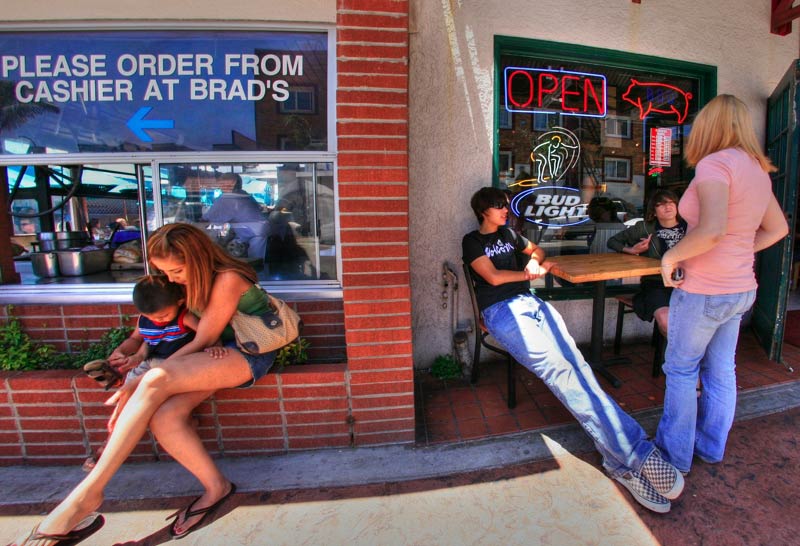 All images taken on a Canon EOS 5D, 15mm Fisheye, Image Align.
What fun! Certainly the extremely wide view does the young woman's legs no harm in the last picture.