A great utility program to gauge your picture size.
Free Ruler is just that. A small OS X application that shows a ruler on your screen which can display inches, centimetres, pixels or picas.
Here's a screen shot in Photoshop S2 with FreeRuler set to show inches: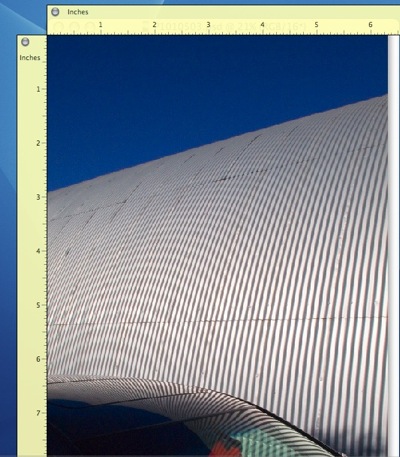 The ruler can be dragged around with the mouse and either vertical or horizontal rules can be stretched as required or hidden if you prefer.
A quick calculation, for example, in regard to this picture, which Photoshop reports at 21.02% of actual pxel size discloses that an actual pixel print would be 29.7″ x 58.8″ – the 9:16 format of the Panasonic LX1 used to make it.