Not quite Renoir, but it will do for now.
Renoir's Bal au Moulin de la Galette is as good as it gets. Suffused with warmth, gaiety, movement, sheer joy, modern crowd scenes simply cannot improve on this masterpiece.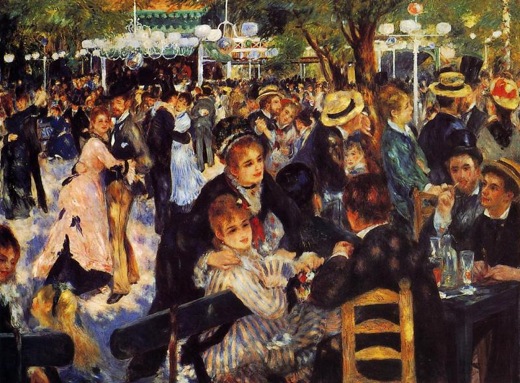 But Renoir did not have QTVR + sound, though he came awfully close. I swear I can hear the revellers in his magnificent canvas. And look how tightly he crops his composition!
Here is my own pathetic imitation.
Click here