The Canon 20mm is just the thing in situations like this
Seen this weekend in …. well, it wasn't Beverly Hills: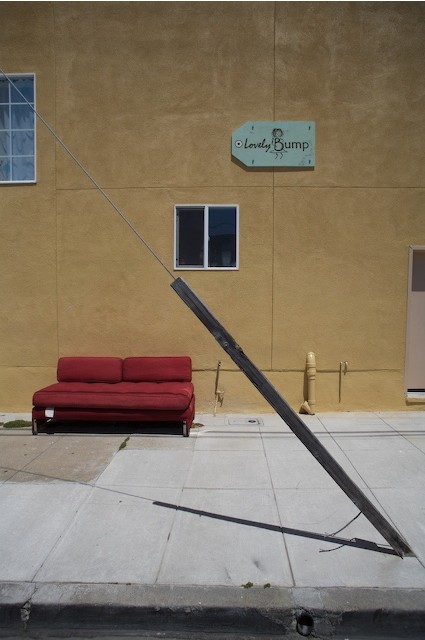 SF sofa. 5D, 20mm, ISO 250, 1/4000, f/5.6, -1.0ev
Here are the Aperture settings for processing – only Chroma Blur and the Edge Sharpen sliders have been varied (albeit considerably) from the defaults selected by the application. Chroma Blur corrects for the lens's chromatic aberration (color fringing) whereas the high level of sharpening fixes the modest resolving power as best as possible.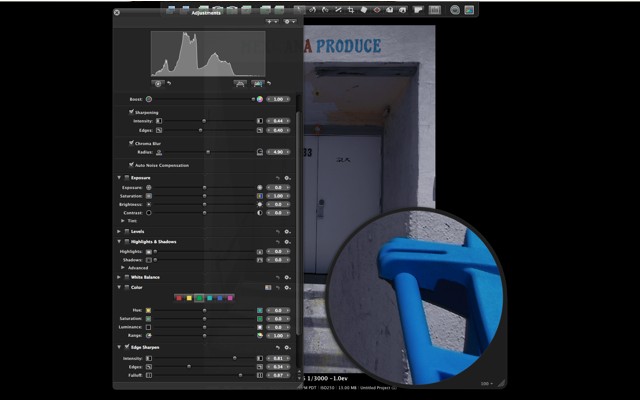 SF sofa. 5D, 20mm, ISO 250, 1/4000, f/5.6, -1.0ev