Madison Avenue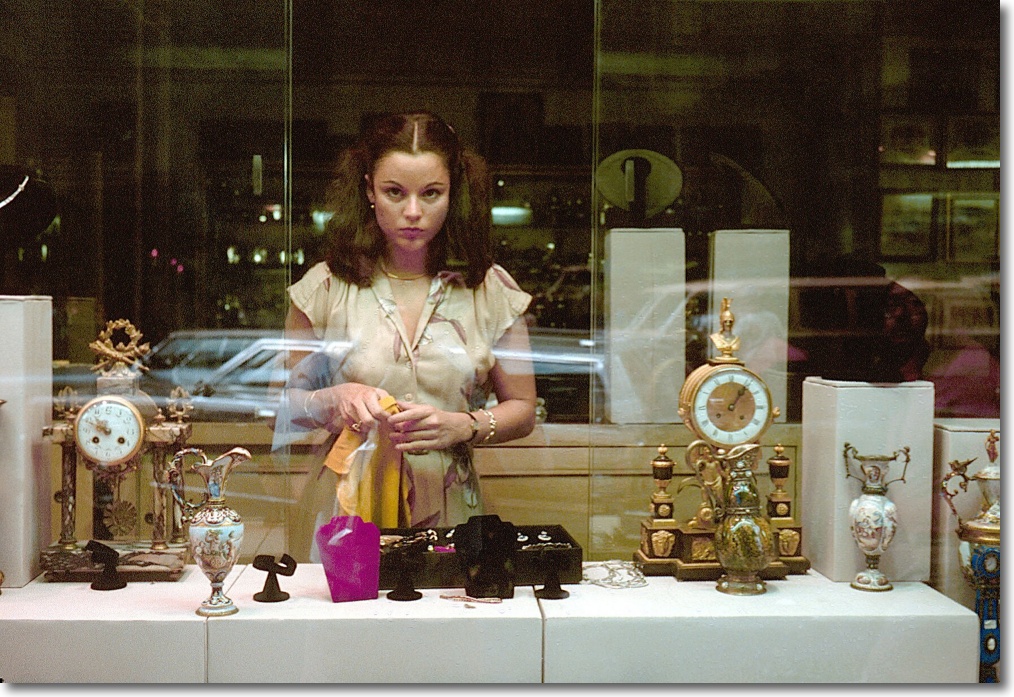 Tourneau Jewelers, Madison Avenue, New York. 1982.
Date: 1982
Place: Madison and 54th
Modus operandi: Street shooter in a suit
Weather: Cold and grey
Time: 2 pm
Gear: Leica M3, 35mm Summaron
Medium: Kodachrome 64
Me: I'm in love
My age: 31
Of New York's grandest avenues, Park can claim to have the largest apartments. Fifth has the world's greatest view. But Madison Avenue has something neither of those dowagers could ever lay claim to. Chic. Sorry, no word in the English or American languages for that.
Given that I worked in what was then the Citicorp Center at Lexington and 53rd, I used to make a habit of keeping the Leica in a desk drawer and sneeking out from my 41st floor office to mosey down Madison Avenue. And this wonderful European street, for New York is the most European of American cities, always rewarded me with something. On this day that something was this gorgeous brunette in Tourneau's window – the one where I would go to gaze at the Pateks I could not possibly afford.