Our boy is six
For the annual portrait of our son Winston, I decided to try Vermeer lighting this year. There is little new under the sun when it comes to portraiture. Winston is six years old.
Vermeer used window light often in his portraits, with the darker side of the face rotated towards the viewer. As I prefer the control that comes with studio lighting, I used umbrella flash to emulate the effect. Here's the result: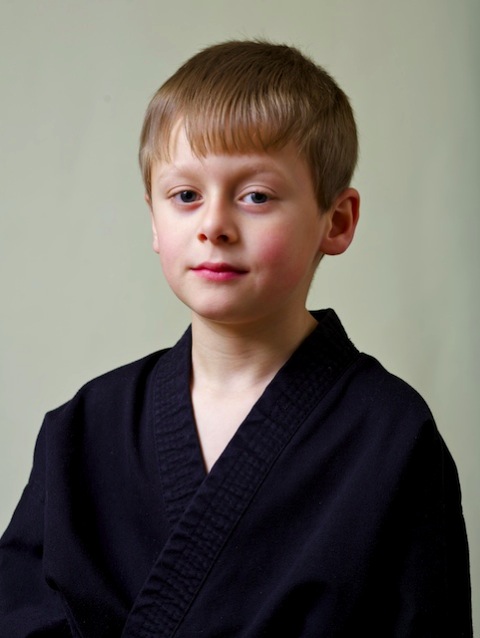 5D, 85mm, 1/180, f/5.6, ISO 50, two Novatron flash heads with silver and gold umbrella reflectors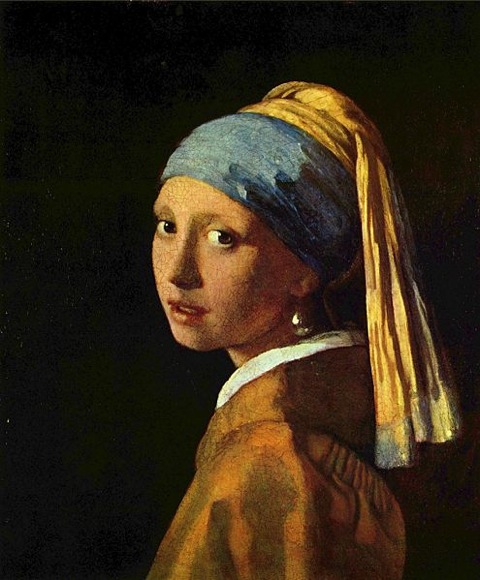 Vermeer. The girl with the Pearl earring, 1665.
The black background Vermeer used would be too harsh for our young subject, but for contrast I opted for Winston's karate outfit. The gold-coated umbrella was used on the shadow side, the silver, one stop brighter, on the bright side. I moved the dark side light far enough to Winston's right side that only one flash reflects in his eyes – the main light on the left. It seems Vermeer was a Novatron fan too! Aperture 2 (Trial version) was used to process the RAW original.
Read more about my highly portable studio flash outfit here.
Obviously you know which subject I find to be the most beautiful.