Who wrote this claptrap?
Sometimes you have to think that anyone can make a living in the great country that is the USA. After all, Kodak just paid some fool in advertising to blow $50,000 of their rapidly disappearing shareholder's equity to run this monumental piece of garbage in today's Wall Street Journal: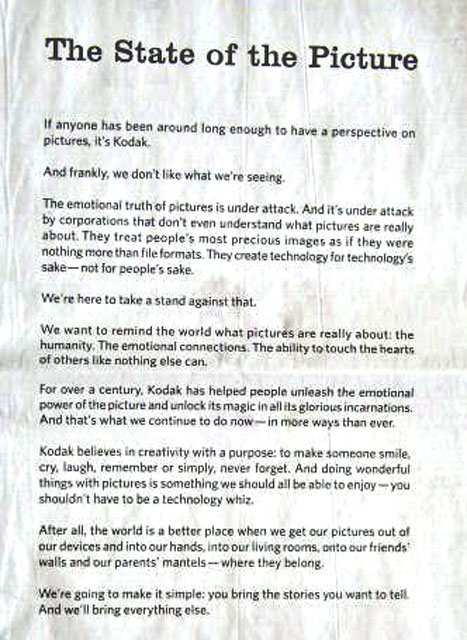 Let's pause to analyze what is wrong:
The audience demographic is completely wrong
There's not a product in sight
There is no message
When you read that "The emotional truth of pictures is under attack", you quickly conclude that the best use for this page is as a barf bag
You can only agree with the second paragraph. As have the markets: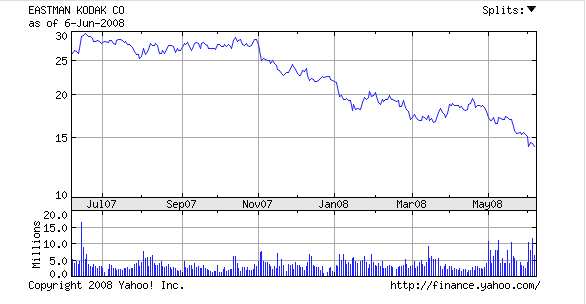 But worst of all, Kodak, what on earth was wrong with that brilliant little ditty you paid copywriters for a hundred years ago? It goes something like this:
"You take the pictures. We do the rest"
Simple. Magic. Still works well. Saves ink and shareholders' money, too. Shame on you, Kodak.