Another fine lesson in macro.
A few years back I developed tendonitis, meaning that if I stress my wrists too much everything from elbow to wrist hurts like hell. One likely cause is that many years of woodworking as a hobby did a number on my tendons and, as I understand it, these are not things that readily mend.
In the event, it was probably a timely warning. I still had all ten fingers attached where they should be and, let's face it, I wasn't giving Chippendale any competition, so the woodworking tools were sold and the proceeds applied to converting the workshop to a home theater. Suffice it to say that all those newly white walls made for a fine photography exhibition space in addition to a great place to watch movies, play pool, throw the occasional dart and …. well, you get the idea. American leisure at home.
From those woodworking days, I recall that easily the best magazine addressing amateur woodworking is 'Fine Woodworking' published by Taunton Press, a specialty publisher with a very high end focus on content, presentation and photography. One of their editors, a superb woodworker, published this labor of love a few years ago: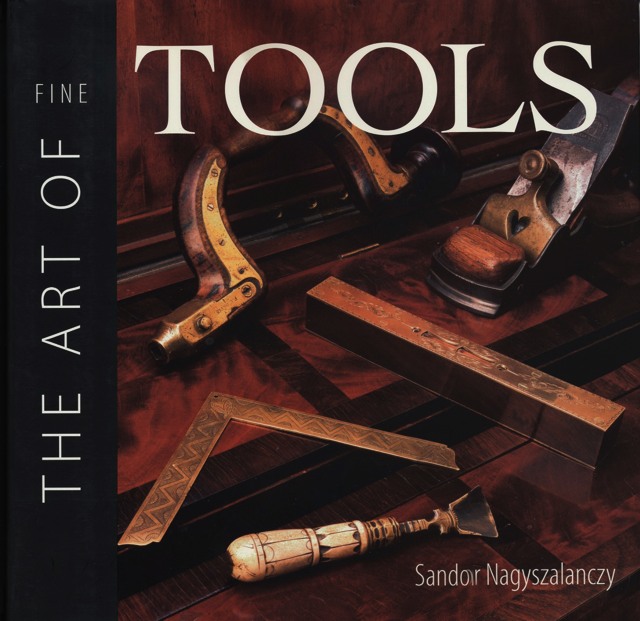 Click the picture for Amazom. I do not get paid if you do that.
Not only are the tools depicted beautiful art works, the photography is stunning. Great care has been taken with settings, backgrounds and lighting and the whole thing is a masterpiece of table-top photography. Best as I can tell, Nagyszalanczy is both writer and photographer.