The big city can get awfully lonely.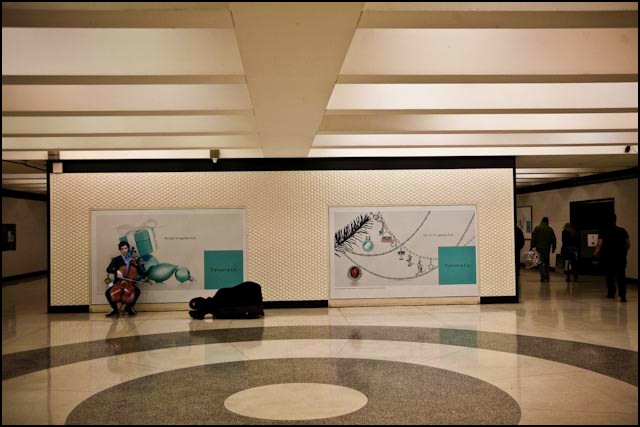 San Francisco BART, 5D, 24-105mm @ 35mm, 1/180, f/4, ISO 400
The cellist at the Powell Street BART in San Francisco was making beautiful sounds, wasted on Christmas shoppers, each vying for the best bargain. He looked shyly away as I placed money in his cello case.