A true modernist.
Reader and contributor Peter Solmssen dropped me a note about a fine slide show profiling the fashion photography of the great American photographer Edward Steichen. Click the picture to view.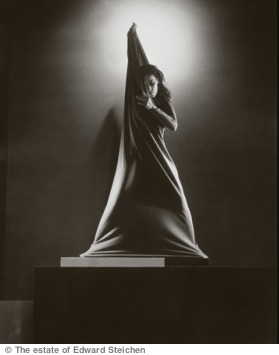 Martha Graham by Edward Steichen, 1931
These pictures are from the Conde Nast library and are just as striking today as they must have been 80 years ago.