At the local coffee shop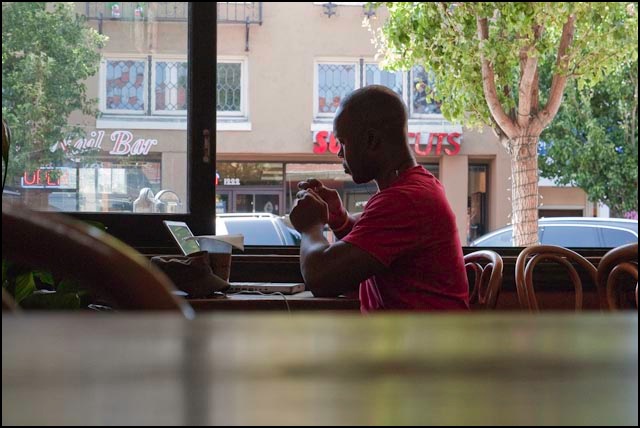 G1, kit lens at 45mm, 1/60, f/9, ISO 400, RAW original
Well, I confess that in situations like these, the G1's LCD rotated for waist level use is just like using that old Rolleiflex, except that the image is no longer reversed and the whole thing is far less obtrusive. Plus, of course, you had to wait for Kodak to process your Kodachrome film, back when it was still available in 120 size.
I simply set the G1 to Auto ISO and let its brain, far superior to mine, do its thing. The light on the subject's skin is simply lovely.
By the way, I had my netbook with me and the place has wifi. That little computer has an SDHC card slot and runs LR2 just fine, so this piece was completed within about five minutes of taking the snap.