Hopes dashed
While the young woman searches for something in her purse and her pup gazes into the distance, the old guy ponders on what might have been.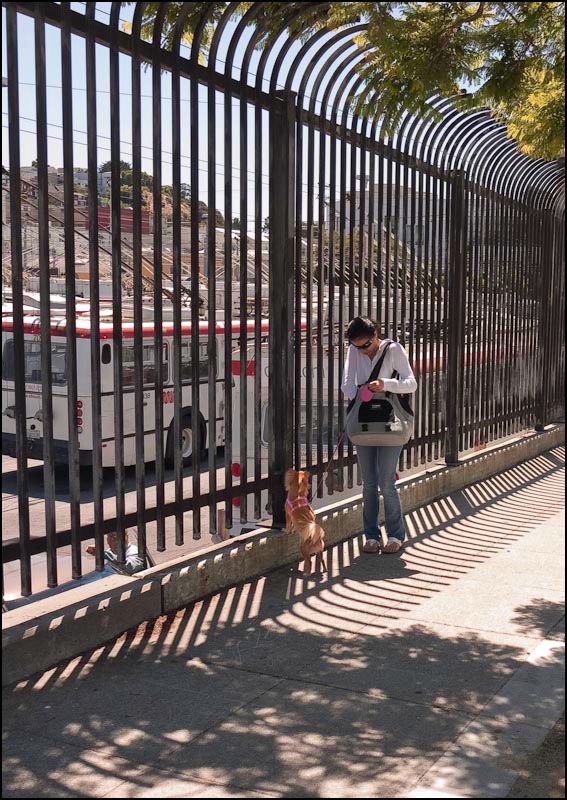 G1, 14mm, 1/250, f/5.6, ISO 100
No time to even think about this one. Just an instinctive press of the button. At 17th and Hampshire in the Potrero district of San Francisco.
The hand strap shown here is ideal for this sort of thing, though the vendor has seen fit to put a big rivet through the strap half way up – unlike what the picture shows – which limits the extent to which it can be shortened. As it is, the strap is an inch or two too long at it's shortest setting. I need to find something a photographer designed.
Another snap: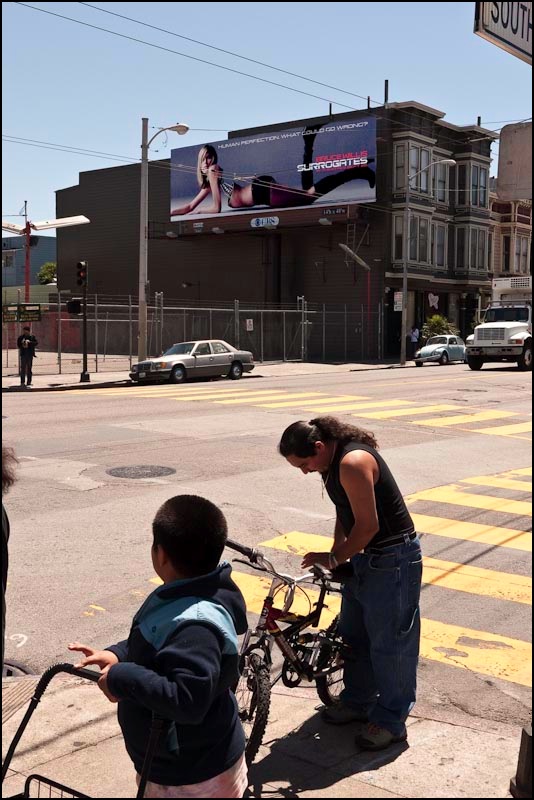 G1, 20mm, 1/200, f/11, ISO 100
And a third: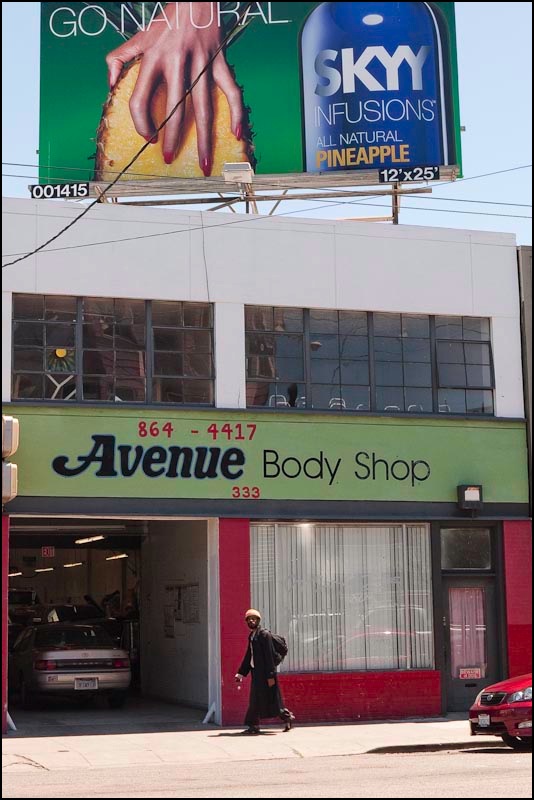 G1, 24mm, 1/100, f/11, ISO100