Gorgeous photography.
A newly released iPad app displays the globetrotting work of photographer Peter Guttman.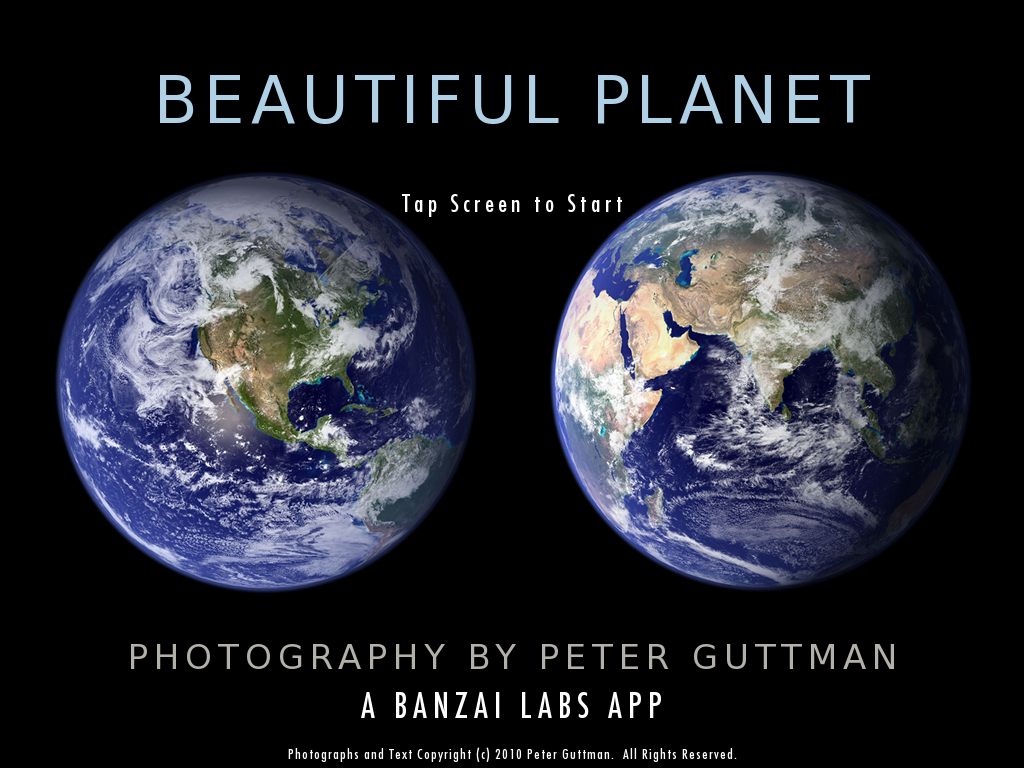 It's called Beautiful Planet, will run you all of $1.99 and showcases Guttman's work in the best way possible, using the full iPad screen in landscape format. It's the first photo display app which does the iPad justice, mainly because the quality of photography is as good as it gets.
Tap the opening screen and you see a scrollable map of the world.
Touch a thumbnail and you are transported to a show of pictures from that region of the world. Rather than spoil the fun, I'll just say that it's the best $1.99 you can spend on pictures and shows what a transformative display device can do to showcase your work. A coffee table book in your shoulder bag, weighing 1.5 lbs.
Now just imagine how this will look on a future 21″ iPad!