Pure joy.
Coming from one who has never met a dog he does not like, what follows is a highly biased account.
I was pedaling around the bay, in the area of that soulless ball park which AT&T has foisted on the long suffering inhabitants of San Francisco, when my eye was caught by a flurry of activity on the east side of the stadium. Taking advantage of the BikeCam I was there seconds later, chatting with this man surrounded by some twenty dogs.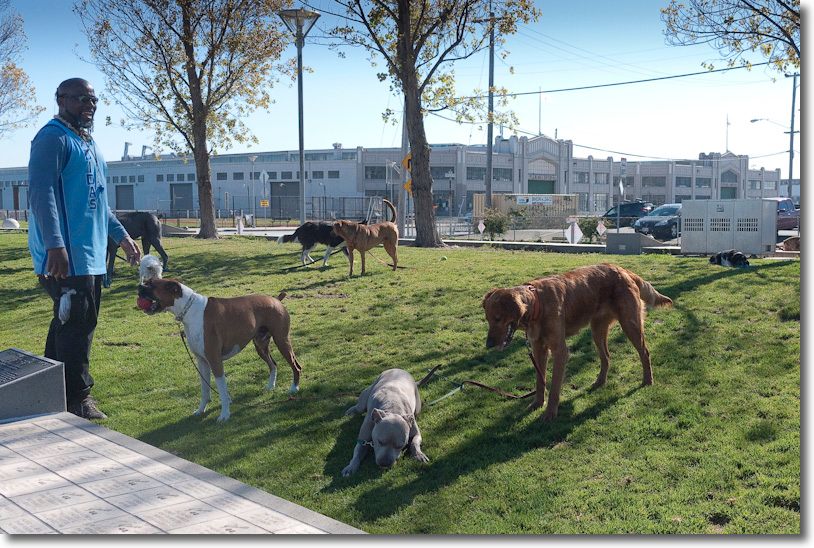 "What's with all the dogs?"
"I'm a professional dog trainer and this is where I exercise them daily", he replied, proceeding to name each of the twenty by name, specifying their breed. All but one pure bred and the basenji a stowaway on a ship from Thailand! Every dog responded to his name by bounding up and jumping all over him with an expression of pure delight. What had been a blah day (I had been trying to take good pictures of the UCSF Mission complex, which is arguably impossible) turned into a glorious one, just like that, as I shared in the experience with this utterly charming man. Even the fearsome looking bull terrier ambled up and gave me a nice, long lick and a wag. Yes, I checked, and my hand was still there.
I related, of course, that the house pet is a vicious Border Terrier and swear that a look of abject fear flitted across his face. Such is terrier power.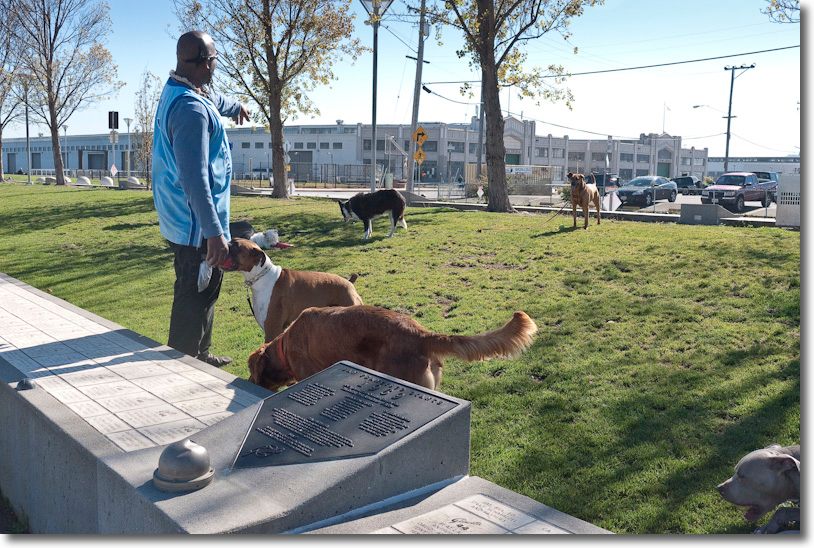 …. and this one is Rex …."
As he composed himself, I cycled about a bit marveling at this spectacle and, as I made my way back to the city, saw the lot of them engaged in some sort of competitive ball game, right by that stretch of water where a big hit from the ball park splashes down.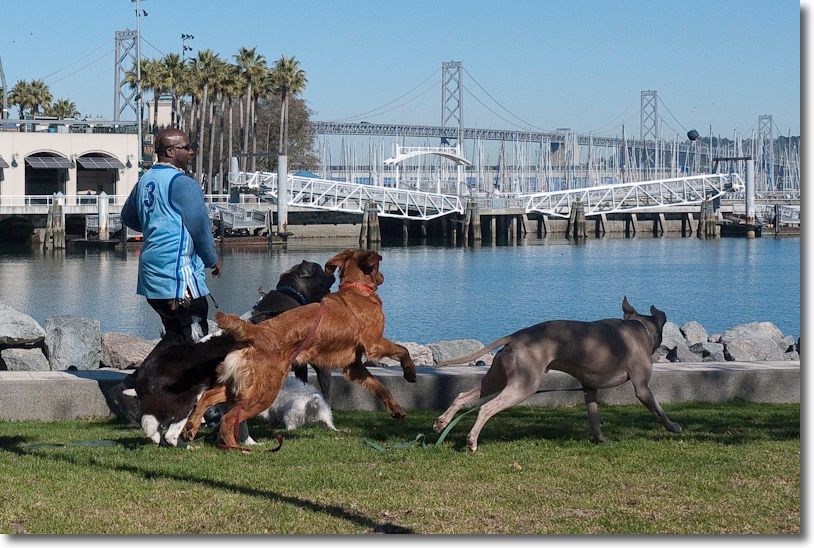 Want a long, healthy, happy life? Get a dog.
All snaps on the Panny G1 with the kit zoom.