…. get a hat.
"To get ahead, get a hat" was a famous slogan of men's hat makers in the middle of the last century when every respectable man wore a hat. Come to think of it, a lot of not-very-respectable guys wore them, too.
Speaking for myself, I wear a hat, more correctly mostly a cap, 365 days in the average year, more in a leap year. My choice is one of many English Tweed (sorry, Scottish Tweed) caps in my collection, though now and then you might find me under a Trilby or, on particularly eccentric days, a Sherlock Holmes Deerstalker. This one is ideal for taking street snaps as everyone writes you off as a harmless nut which, of course, you are. Summer, as often as not, finds me sporting a Borsalino linen number and I confess to always having had a hankering for a straw boater but have yet to own one. For years you could have found a Greek fisherman's number gracing the old noggin and if I ever owned a bowler I am most certainly not admitting that here.
The milliner is a special kind of hat maker, catering solely to the gentler sex. No finer expression of his work – or his clientele – exists outside Degas's priceless renditions.
And it's not like he did it once. There are many renditions.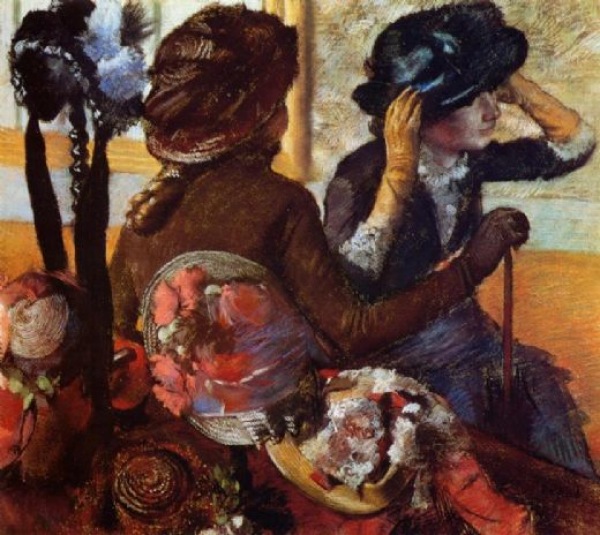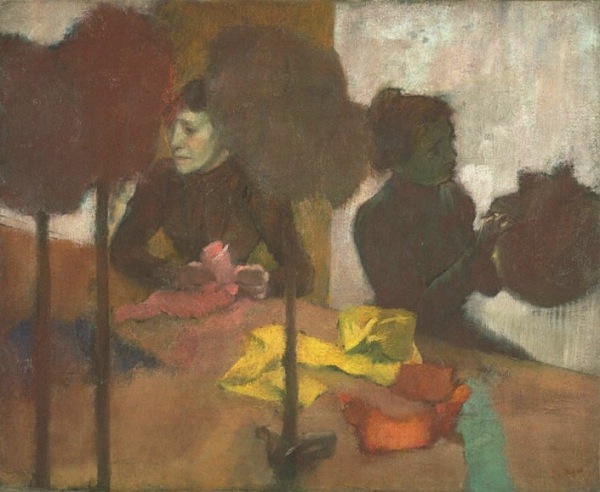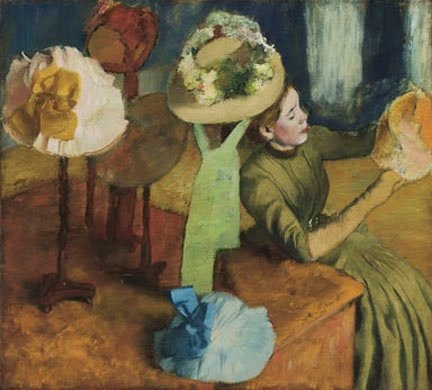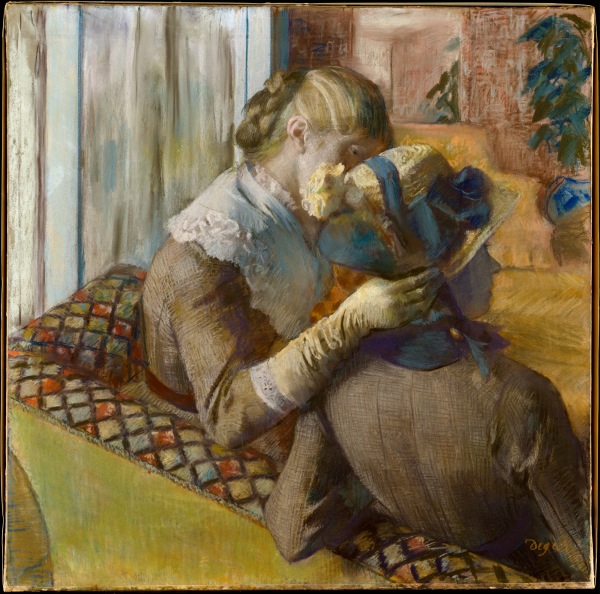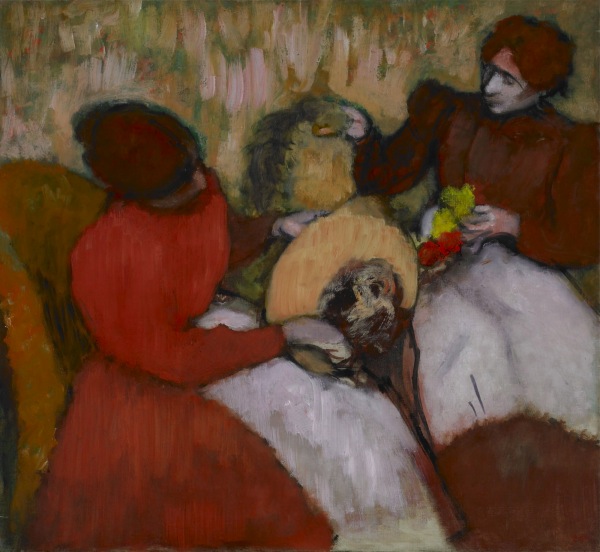 So show me a hat shop and you can bet on one thing. I'm going inside.
Here's one in San Francisco's Little Italy and, yes, you know who I was thinking of: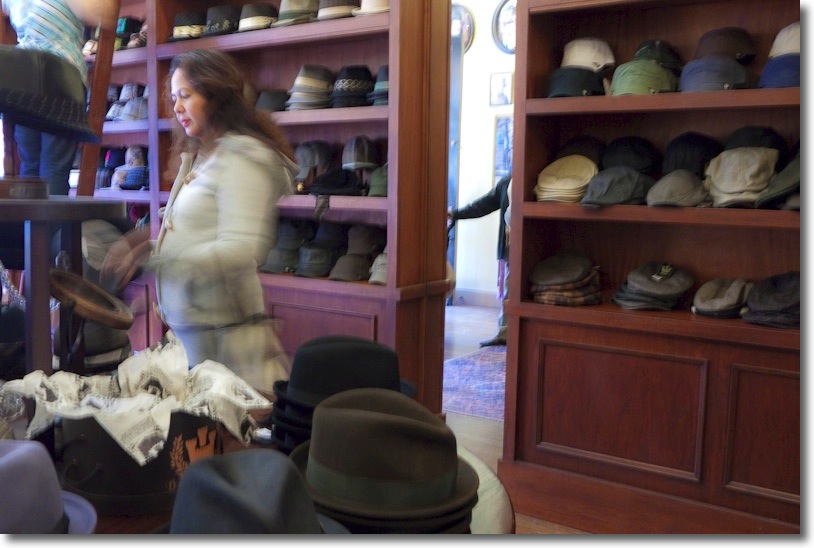 In the hat shop. Panasonic G1, kit lens 1/3rd sec., f/6.3. ISO 320.
1/3rd second, hand held? Yup. Sometimes you get lucky, and no way I was letting this one get away. No time to mess with the wretched little buttons on the Panny to increase the ISO, so 1/3rd it was. Snapped at the Goorin Brothers Hat Shop on Washington Square in Little Italy, San Francisco, which has been selling hats since 1895, when Degas was still doing his thing.