The power of the web exemplified.
Perhaps the greatest change wrought by the internet on commerce is the destruction of the middleman. That mostly means the high street retailer. From tires to books to eyeglasses, no store is required. Just a warehouse, a good web site and UPS.
One example of this is in the work of the photographer and lighting expert David Hobby, who levered his redundancy pay into a successful website which addresses photographic lighting and is now making good money from taking his lecture show on the road. Congratulations! Embrace change or be killed by it.
For more from Slate click the picture and be sure to view the embedded slide show.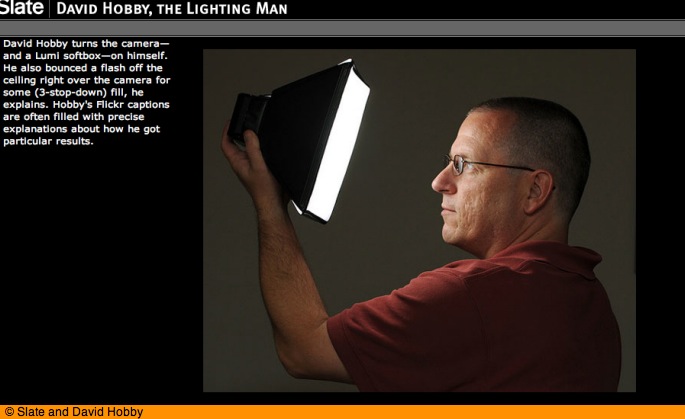 Click the picture for the story.