Precarious dining.
Phew! After all of FU Steve's machinations on my HackPro yesterday, it feels great to be back doing some photography.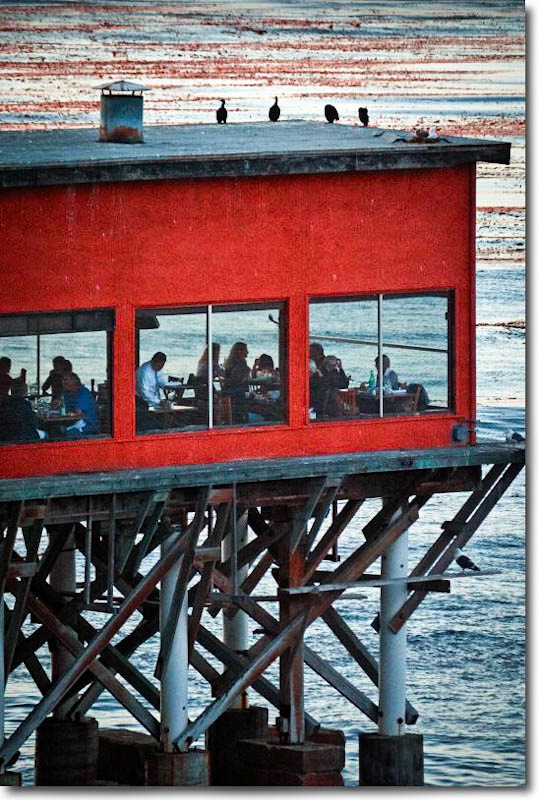 G1, 45-200mm @ 171mm, 1/1000, f/5.4, ISO 320.
The cormorants hanging out on the roof fly maybe an inch from the water, yet never quite touching it. Magnificent birds.