A last note from a genius.
This is Geroge Eastman's suicide note.
This towering technological genius who made modern photography possible may well be spinning in his grave as he watches his once great company destroyed by fools. Kodak will not exist in a decade, its last assets of value – its patents – on the block right now. As for looking to the consumer printer business to save their sorry behinds, well, how silly is that? No one prints any more.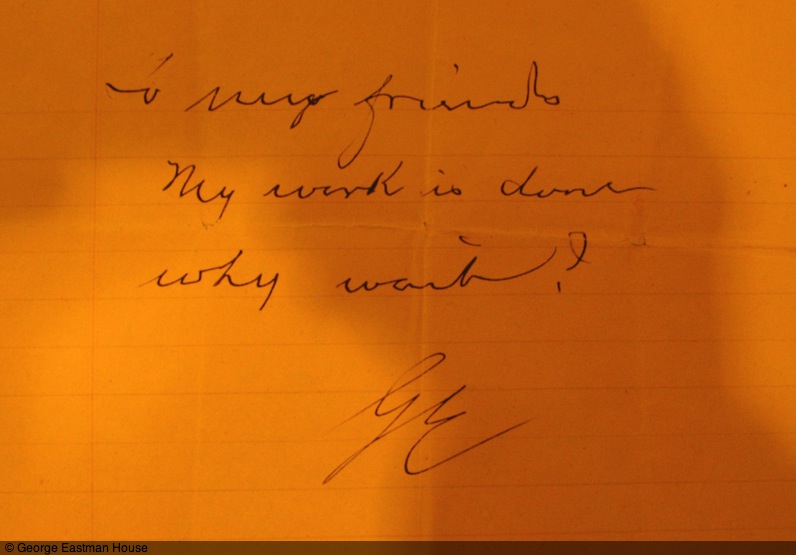 Culled from the great site Letters of Note which I recommend unreservedly.