The woman who won the war.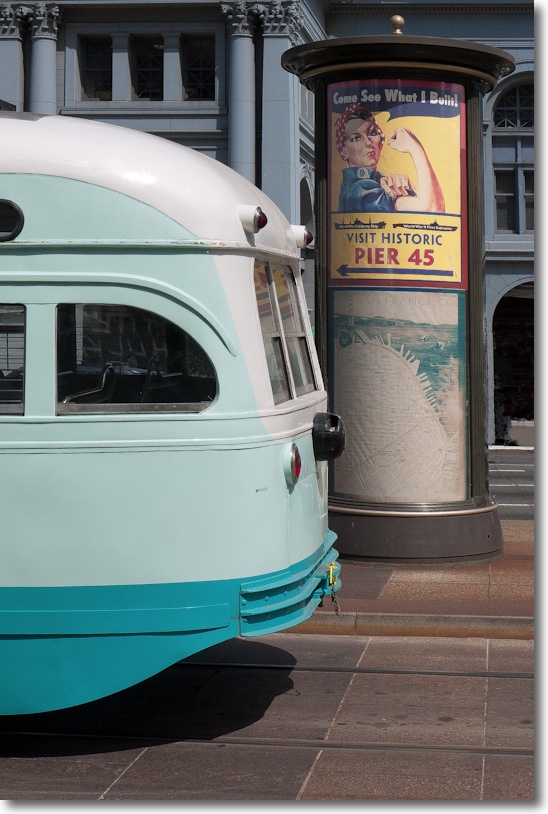 G1, kit lens @19mm, 1/1600, f/5.6, ISO 320.
Rosie the Riveter, here with San Francisco's 1899 Ferry Building as a backdrop, not only did the cooking. She also built the planes and munitions which helped America win WW2.
When I spotted her it was a matter of waiting for a few minutes for one of the classic old trolleys to come by, and the flashback was complete.
While apparently static, this was anything but a stationary subject. The bus was moving and composition was pure instinct. A perfect example why, in most street snapping, shutter and focus lag in a camera is simply unacceptable and, mercifully, the lag in the G1 is negligible. This is where so many camera 'reviews' fall down. As most testers cannot take a picture to save their lives, they rarely comment on shutter lag.
I made an 18″ x 24″ print, mounted 22″ x 28″, for the wall and it would just knock your socks off. Nothing much wrong with the G1's MFT sensor – can't wait (well, I have no choice but to wait) for the even better one in the G3.