Finally, a proper iPad theme.
Those masochistic enough to read this blog on their iPhones have, for a long time now, been presented with a nice simple theme, devoid of the clutter in the desktop theme with its myriad of menus and dropdowns.
Well, finally, a like theme comes to iPad users, where at least you can make things out on the nice, large screen.
This is what iPad mavens have seen until now: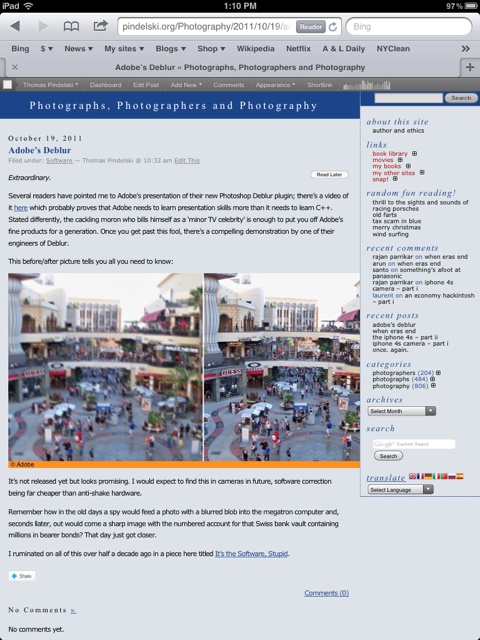 Not pretty.
Fire it up on your iPad and you now see this.
Here's the top of the menu: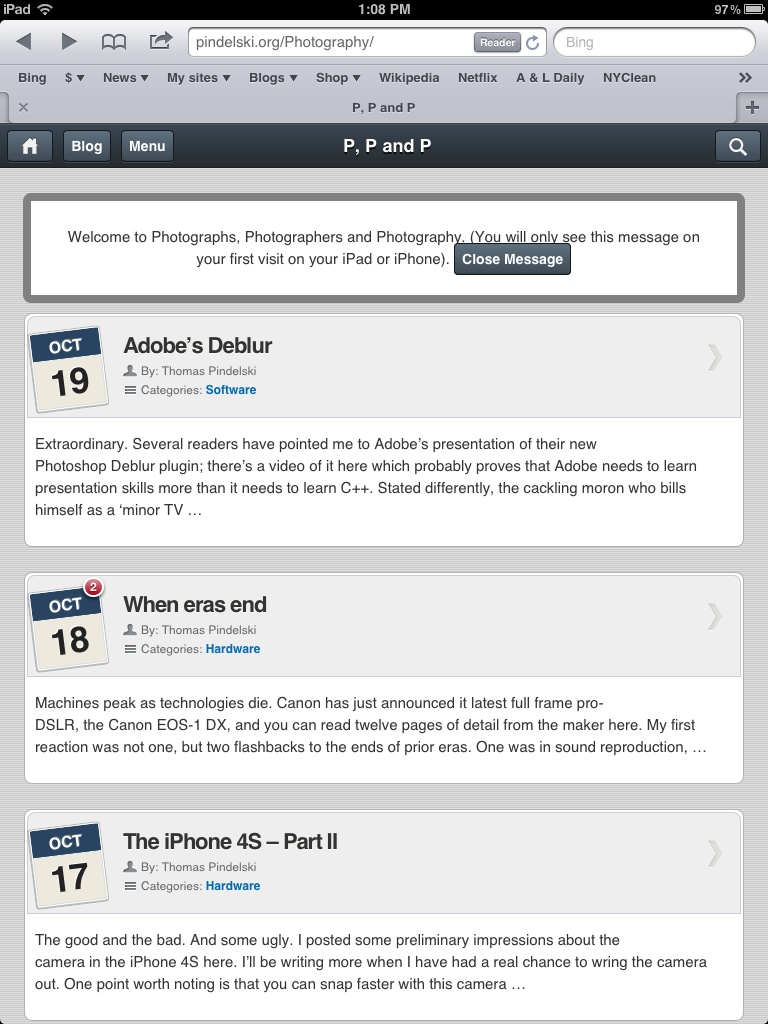 And here's the bottom, allowing those who prefer pain to revert to the desktop theme: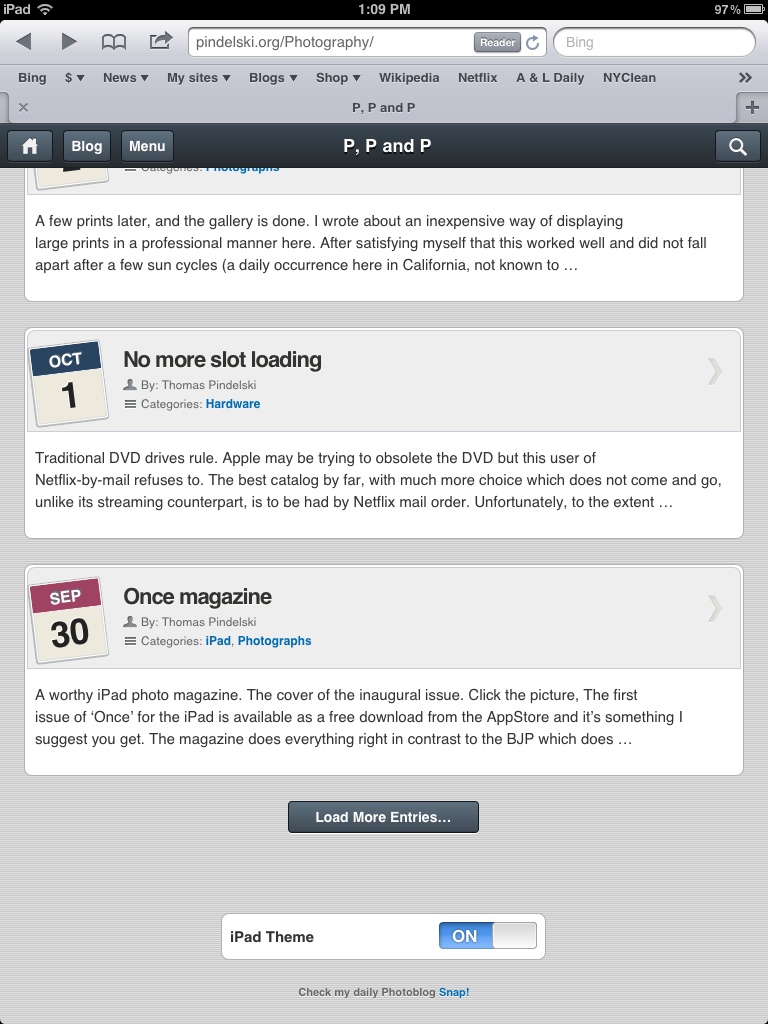 And if you want to access all the historical goodness, erudition and deep thought, you need only touch the 'Blog' button for the Categories dropdown: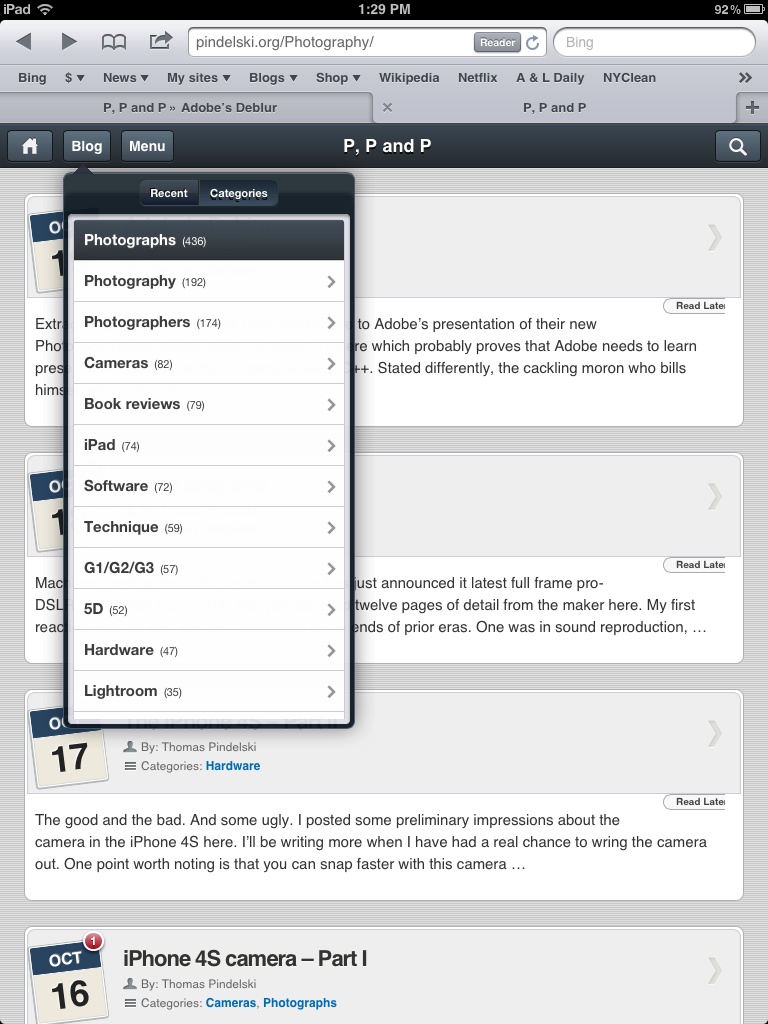 Bought a Nook, Samsung, HP, Asus or some other loser tablet? Tough. I'm not about to bother about a 1% minority. When the Kindle Fire comes out, I'll be looking to accommodate it, of course. That's going to be a serious player.
Enjoy!