You speak, it answers.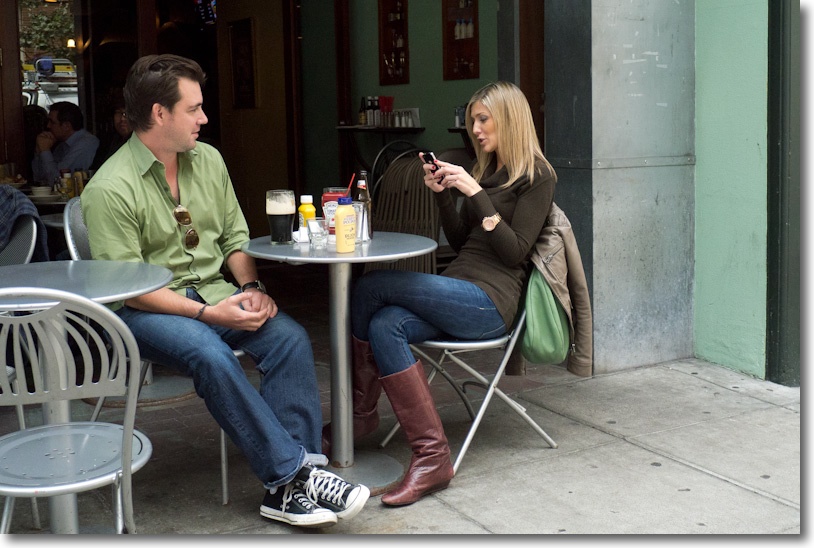 On Third Avenue, SF. G3, kit lens @18mm, 1/1000, f/4, ISO1600.
My fondest hope is that the Siri Assistant in the iPhone 4S destroys the evil corporation that is Google. You see, Siri, with its Wolfram Alpha engine, can direct your searches where it pleases. Ask for a restaurant in the US and it uses Yelp! – no more Google stealing and data mining your personal information. With search rapidly migrating to voice origination, that's not as far fetched as it may seem.
And that means that one day your pictures will no longer be stolen by that evil business whose 'Do No Evil' mantra is a lie.
Rock on, Siri!