Proof.
Here's a video which shows you what I'm going on about when it comes to the raw speed of the HP100 Hackintosh.
Click the picture to view.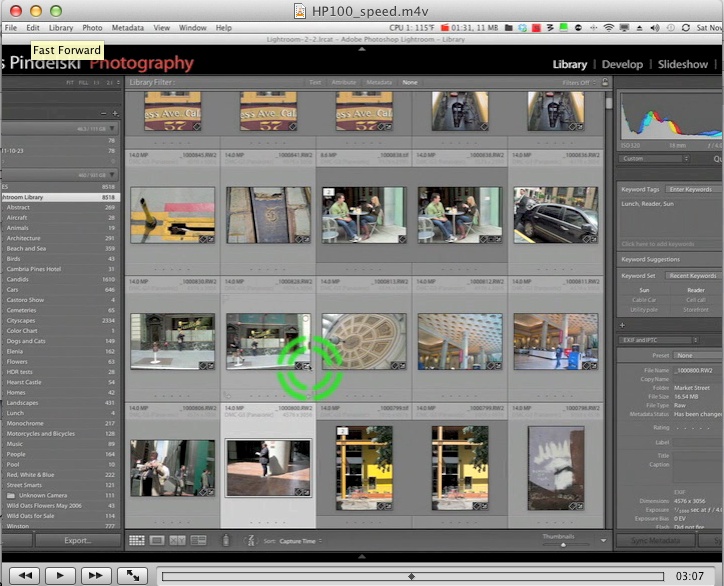 Click the picture for the video.
For thoughts on the obsolescence of this machine, check this piece written two years ago. The biggest speed gain since then has been from the use of solid state drives for the OS and applications, but those thoughts were largely on point. The future doubtless holds faster CPUs, GPUs and memory but at this point HP100 is so fast in photo processing tasks that further speed adds little. Maybe LR4 and CS6 will bring with them code bloat which will dictate migration to the next generation of hardware. We will see.
Update: You can read about overclocking the i5 and i7 Ivy and Sandybridge CPUs here.
Intel released the successor to the Sandy Bridge CPU, the Ivy Bridge, in May, 2012. An update addressing Ivy Bridge use in a Hackintosh appears here.