A fine mural.
This gorgeous mural is in San Francisco's Little Italy.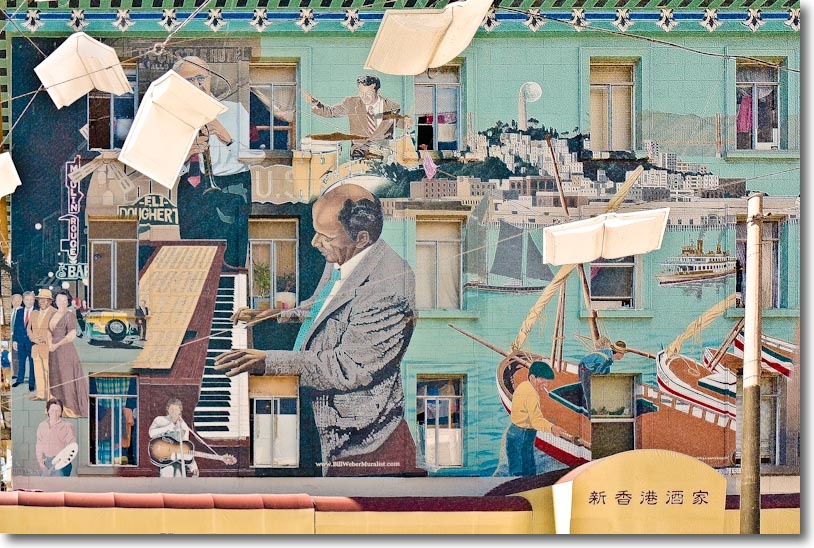 G1, kit lens @14mm, 1/1250, f/5. ISO 320.
The original, however, cannot be approached at the right angle. It's high up, the traffic prohibits safe access and it was in shade the day I snapped it.
Here's the original snap: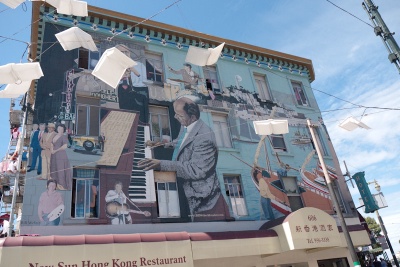 This is where the Photoshop technique I illustrated here for correcting verticals really shines.