Tons of fun!
You can catch Peter Solmssen's wonderful photography show at the 111 Minna Gallery in San Francisco through the end of January.
In the introduction to the show Peter relates how he fell in love with the Bossa Nova of Antonio Carlos Jobim when on a foreign posting, and determined to get sent to Brazil to experience it first hand. So whom does he meet on the boat en route to his destination? Yup. The master himself!
His pictures and movies from his time in Brazil are on show, and a few were featured earlier in this blog. The prints are huge and very reasonably priced, with most at $300. They are vinyl prints which stick on the display surface. A new technique to me, and one which works well for generous display spaces. Peter's were made by Dezign With a Z in San Francisco. Definition, tonal range and colors are all beyond reproach; the finish is a light sheen matte. Use a smooth wall or mat – rough surfaces will show texture and imperfections.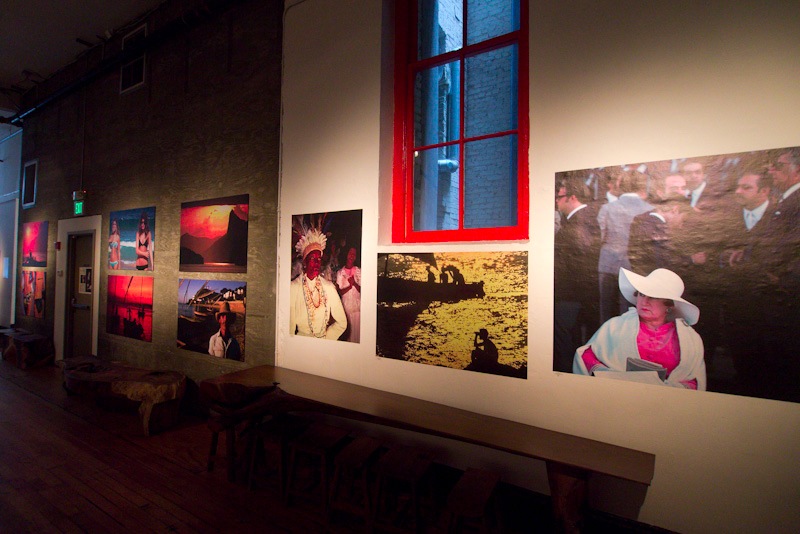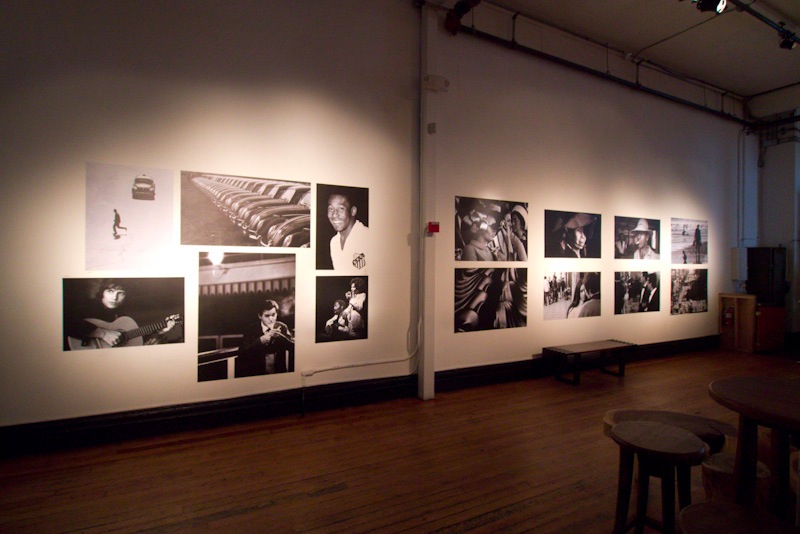 The gallery is very low key, with small signage; you can find it on Minna just north and east of the entrance to MOMA on Third Street.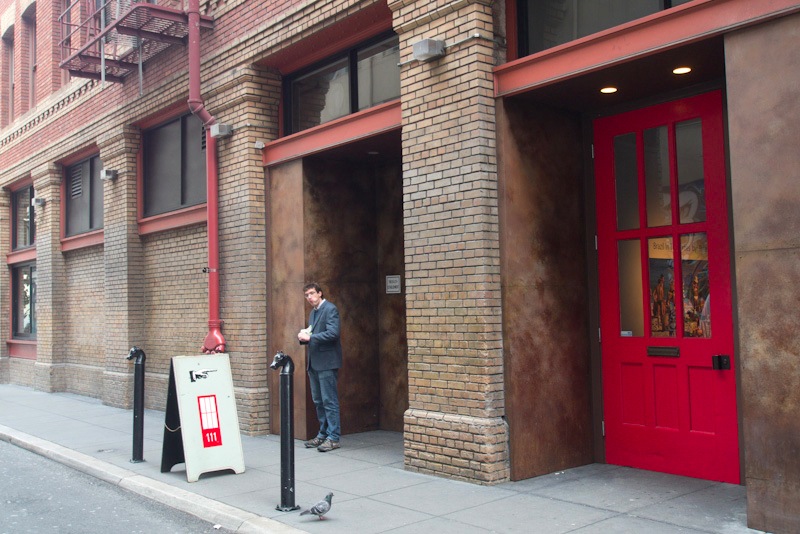 The 111 Minna Gallery. Easily missed.
Other content includes a portrait of Pelé, the greatest soccer player the world has known, and an intense picture of downtown São Paolo, bursting with energy. My grandfather retired there in 1955, tired of cold Norfolk winters, and once told me that "Brazil is the land of the future, and probably always will be". He described a country where graft was the order of the day in business, yet one so fertile that everything grew there with abandon, with the warmest people on the face of the earth. The French may have coined the expression Joie de vivre but Brazilians have made it their own. You can see all of this in Peter's pictures. Peter has also digitized his movies of the period and those play in a continuous loop on of the walls of the large display space.
And yes the Gallery serves cocktails!
You can see a couple of Peter's monochrome pictures, above, from the Brazilian VW Beetle factory, reminiscent of the work Peter Keetman did in Wolfsburg, Germany in the early Fifties, though I very much doubt that Peter would have seen that at the time.
My tour guide related how Peter has always been open to the very latest in technology, something clear from my correspondence with him. Where did he come up with that vinyl print idea? He is not one to dwell on the past, eagerly absorbing the latest tools and techniques and pushing them to their limits. We can all learn from that. Well done, Peter and belated congratulations on your Eightieth!