No more Shiite.
I first wrote about Zite, the iPad and iPhone feed consolidator, six weeks ago.
The app – free – continues to delight, and I have been disciplined about training it to excise the heavy load of trash writing and eve worse photography which was first hitting my feed in the 'Photography' section. The harder the sell from all these 'educators' the worse the pictures.
Some examples, no names, thus protecting the [insert pejorative of choice here].
One site, purporting to 'make you a better photographer' advocates a bunch of rules. These are presented in First Grade grammar, and include such gems as "Look at clouds more", but it gets worse. Illustrating the piece there is a bunch of pictures. These are so execrable that it's not like they would even make your cull list. Were you to take snaps this bad, you would dump your costly DSLR and immediately take up something more suited to your grey matter. Like crochet. Or scrapbooking.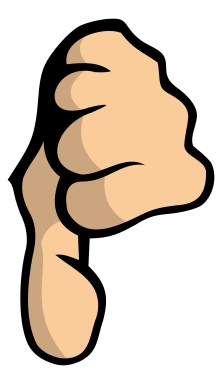 Another site, laying claim to profiling the great cities of the world, opens with words to the effect that "Many agree that Western civilization started in Western Europe". Like it started in Boing Boing, Northern Territories, Australia?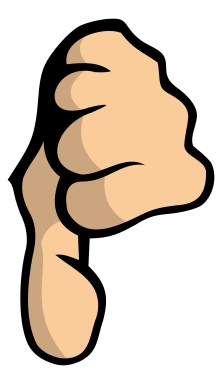 That's the beauty of Zite. The 'training' really does work. After many thumbs down ratings the offending sites (shiites?) appear no more.
On the other hand, it's just as easy to encourage quality with a thumbs up.
A recent article by editorial pro Zack Arias on how he photographed Coke's CEO Muhtar Kent is absolutely top drawer, combining great photography, great teaching and excellent, idiomatic writing. Read this and you will hire the photographer without a second thought.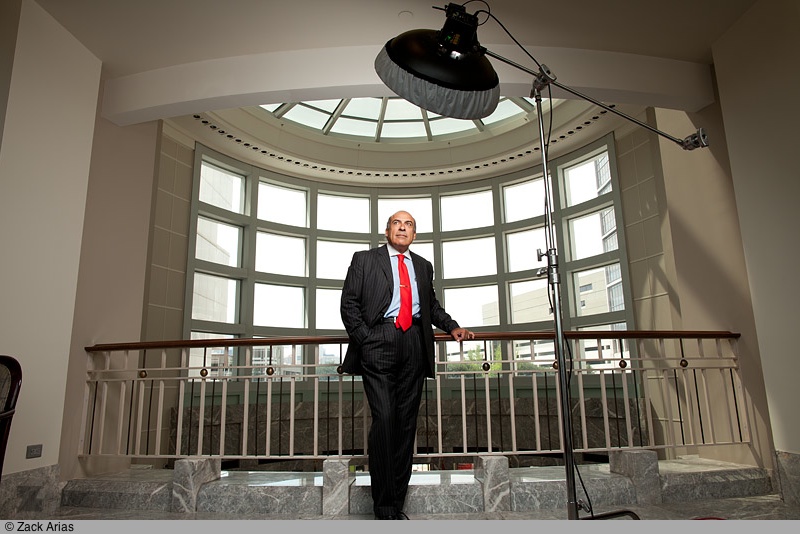 Click the picture for Zack Arias's excellent article.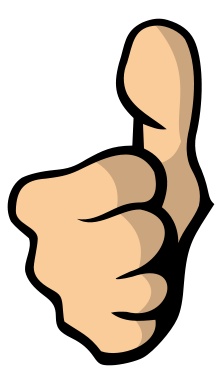 Another simply thrilling piece by Fredrik Franzén on Ian Ruhter explains how the photographer is using the ancient wet collodion process, renowned for its slow emulsions but gorgeous rendition. Ruhter fires up massive amounts of strobe flash, thus recording images in a fraction of a second, something that took minutes a century ago and was quite literally impossible back then.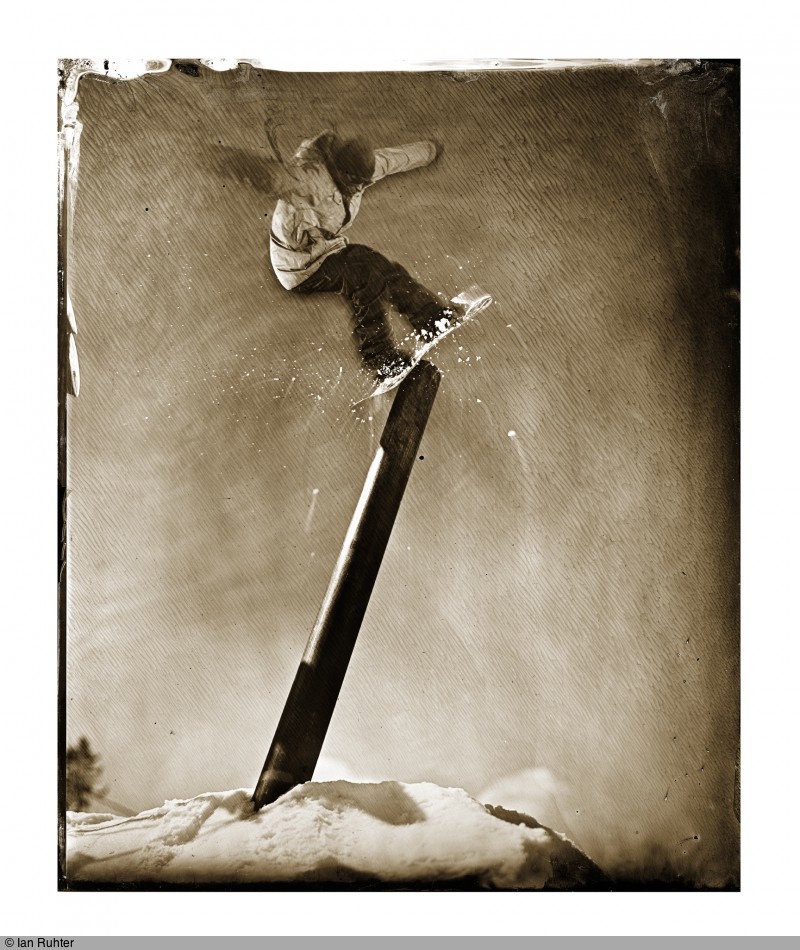 Click the picture for Ian Ruhter's awesome article.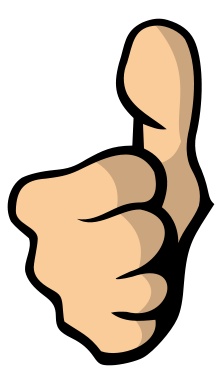 A comment to that piece led me in turn to the ISO 1200 site with videos showing Ruhter's technique. Fascinating and the ISO 1200 site was immediately added to my NetNewsWire RSS feed.
Zite's thumbs are easily applied and they work. Sure, it means that when you zap a site with a thumbs down all that site's content disappears, but that's no bad thing. If a site has an editorial policy which permits the sort of trash described above to run, do you really want to read anything there?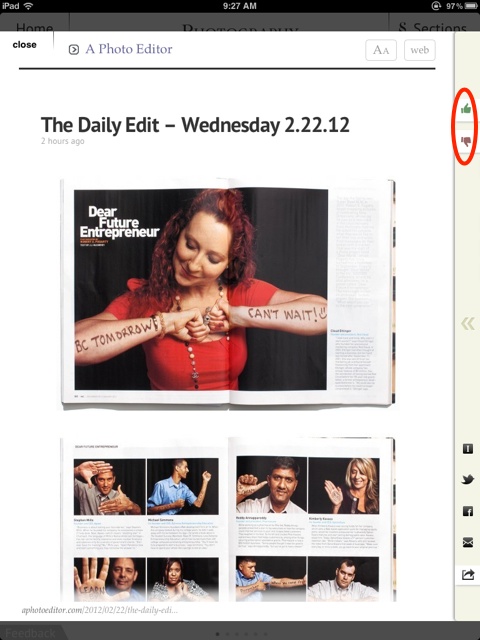 Zite's thumbs.
Zite is quite different from an RSS feed reader. With the latter you specify which sites interest you and thereafter get new content. With Zite you tailor the look of the 'magazine' to your preferences and, after a while, get a highly refined 'table of contents'. Further, you get new content from previously unknown photography sites regularly. Had it not been for Zite there is no way I would have come across the two simply outstanding pieces of photography and writing, above. And the reading experience on the iPad is just outstanding, designed with a tablet in mind, not some lazy half-baked port of a newspaper.