Just a delight to use.
I rambled on about the old MF Nikkor 20mm f/3.5 lens I picked up the other day here. Autofocus is really not missed at this focal length and such vignetting and distortion as there is can be easily corrected using the tailored lens profiles I provide here.
So the other day when a break in our unusually rainy weather opened up, I shot off to the city with the 20mm bolted on to the D700 ('bolted on' seems in keeping with that body's macho ethos) and I thought it might also be fun to try out that little GPS logger and receiver mentioned yesterday, while I was at it.
I set off boldly heading west on foot along Harrison Street to the Hall of Justice, surrounded (in order of decreasing morality) by mendicants, zonkers, auto bodyshops, cops, whores, pimps, bail bondsmen and criminal lawyers. Firing up the GPS, here's my out and back route as shown in Lightroom 4's map module. I headed back after a sandwich at Caffe Roma at Seventh Street, taking Bryant Street: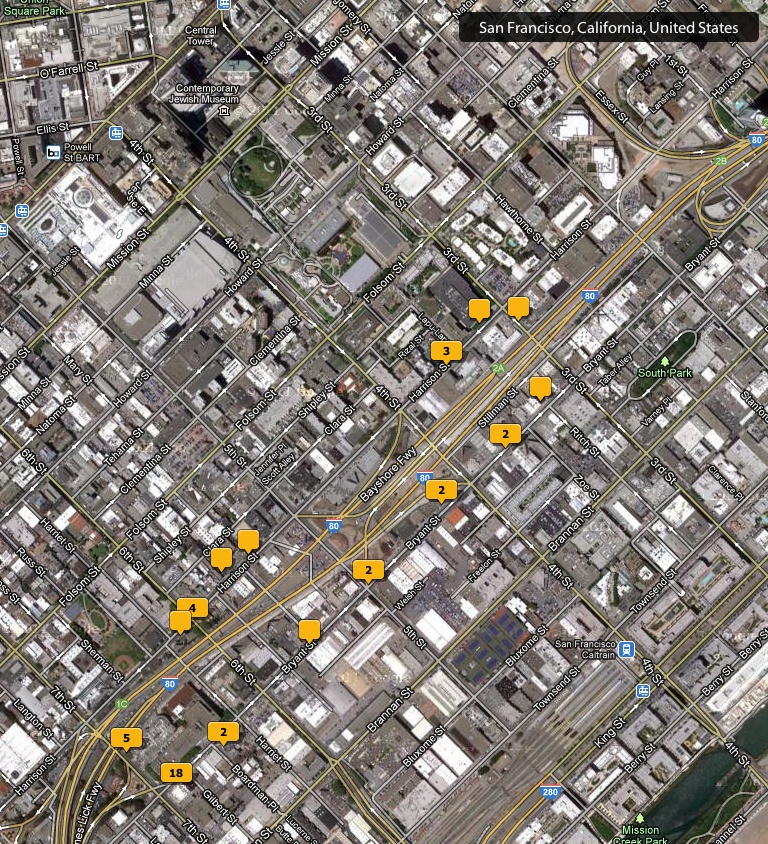 As seen in LR4. Flags are numbered when the photo count exceeds one.
Hover over a flag in LR4 and you see the snap: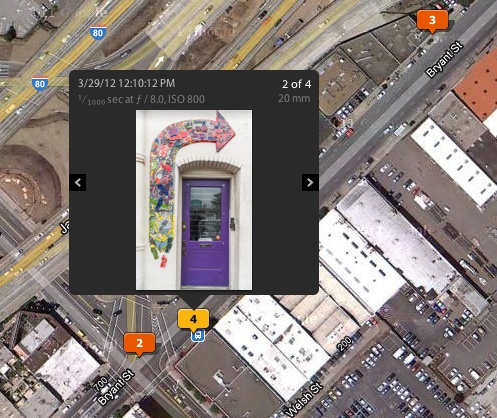 Cursor hovers to disclose picture in LR4.
Until I figure out some way to add a map when the cursor is hovered over an image, you will have to take my word for it that these were snapped on the route shown. And while the area may not be the greatest, there are probably more cops per square mile here than anywhere else in the city. They are needed to protect the shyster lawyers from their abused clients. Thus, it's actually pretty safe.
The GPS performed very well. There was one small blind spot, maybe half a block long, where no coordinates were recorded (the GPS flag in the D700's LCD display was extinguished), probably caused by a skyscraper obscuring the satellite, but the data were easily interpolated using LR4's 'drop-on-map-to-record' option. Built up cities with high rises are the severest test. Open countryside is no problem.
The lens acquitted itself well. Fine detail is there in abundance across the frame and a click in LR4 applies the lens profile in cases where the distortion is objectionable. More a fetish than a requirement much of the time, to be honest. Where you see vignetting it has been added by me, not by the lens.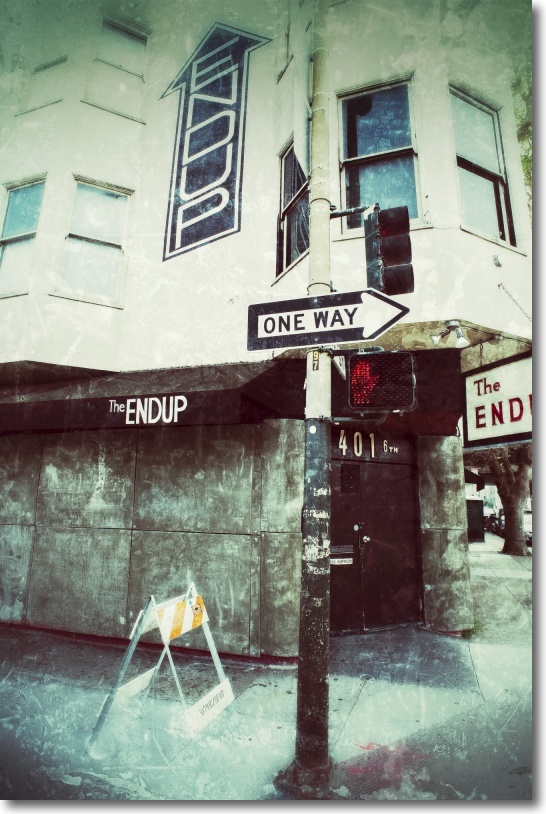 The Endup. Grunge added in Snapseed.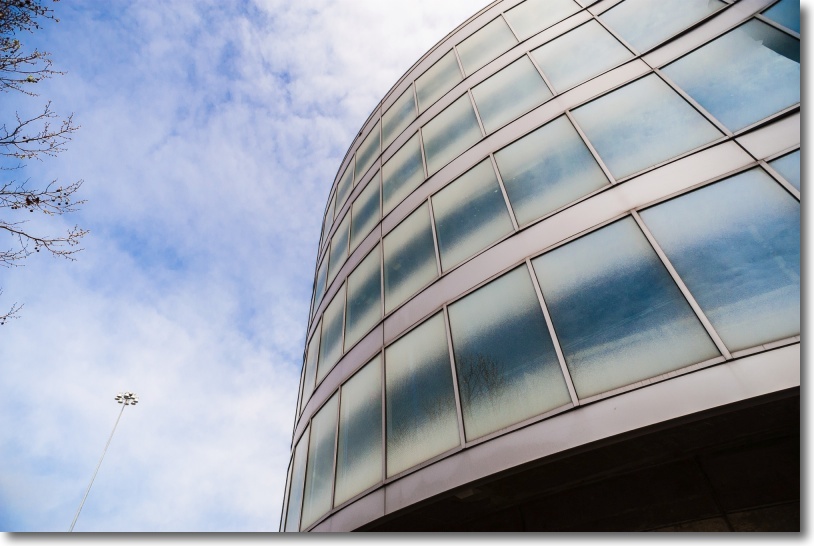 The wave.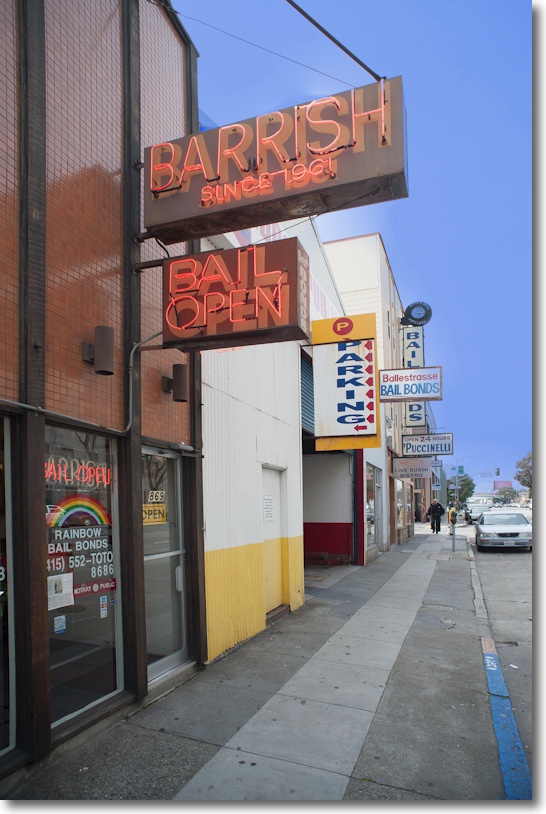 Bail bondsmen. My favorite shingle is 'Ballestrasse'. What could be more appropriate?
Looks like a business divided along ethnic lines – these presumably service Jews, Germans and Italians, respectively.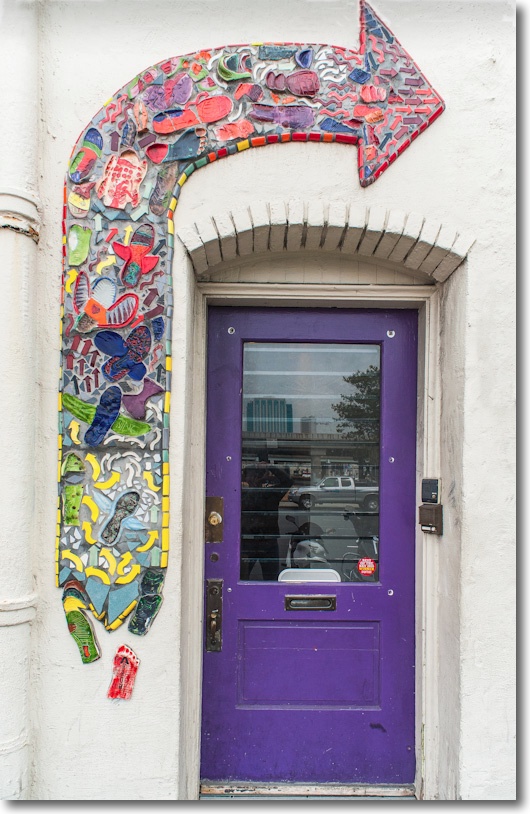 SOMA Artists Studio. Arrow points the wrong way ….
Green door and wall on Bryant Street.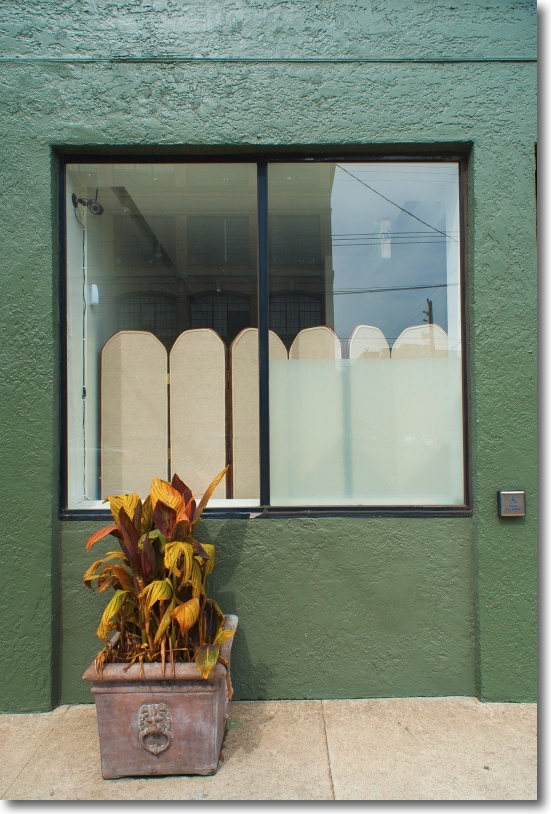 Plant on Bryant Street.
Yup, that little 20mm is a keeper and is ideal for subjects where sidewalks are narrow and you have no choice but to be close. What I think of as an 'environmental lens' and a favorite focal length. And GPS works fine – a couple of dead spots where there was no reception, with coordinates easily backfilled in LR4. The unit is completely unobtrusive and I paid it no attention on this little sojourn. It delivered in (accurate) spades. It nails locations within a couple of yards.