How a picture book should be done.
Our son was doing a homework project on the Spanish Missions in California and the one assigned, which he had to profile, was Mission San Gabriel. In contrast to the others whose roofs rest on adobe walls, San Gabriel has the roof resting within the walls, the latter reinforced by over a dozen vertical buttresses – large stone columns to bear the side load of the roof on the walls. It was an interesting project and we both learned a lot doing it, but at the conclusion I had to put the boy to right.
"Winston, old man", said I, taking the lad aside, "when it comes to roof supports, there are buttresses and there is Notre Dame."
And this is the picture I showed him.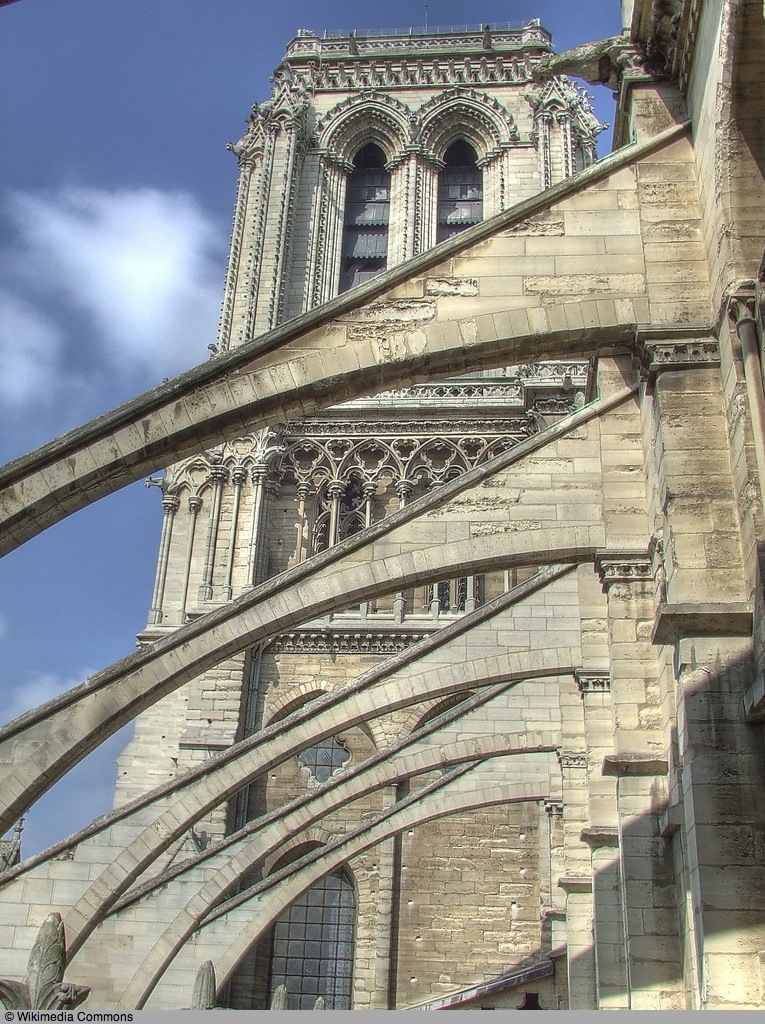 Notre Dame, Île de France, Paris. Flying buttresses.
Seldom has there been a more perfect marriage of form and function than in these flying buttresses, light and airy, as befits the City of Light. Gazing at this of course made me long for Paris, and there is no better way of seeing that gorgeous city through photographs than by downloading the free Fotopedia – Paris app to your iPad. The app is custom designed for the iPad, and will not run on laptops, desktops or Zunes.
The design is a masterpiece, as you might expect from the former chief technology officer of applications at Apple, Jean-Marie Hullot. There's an interesting piece on the man in the NY Times Blog. The app is not about hotels, or sightseeing or boat trips or restaurants. It's about showing the most beautiful city in the world on the best display device in existence. I have run it on both the iPad1 and iPad3 and it works well on both.
The photo below is from Fotopedia – Paris by Magnum photographer Jacques Bravo and is of the roofs of Rue Mouffetard in Montparnasse, a particularly pleasant reminiscence for me as it was a snap of that very street which saw me first published in Leica Fotografie in 1974. On an iPad, touch the picture for the Fotopedia app. On a laptop or desktop, you can save by clicking on the picture and then syncing your iPad using iTunes.
Touch the picture on your iPad to download Fotopedia – Paris.
There are several other Fotopedias, but after this one, who cares? Oh yes, there's one about the US National Parks for all those who believe landscapes start and end in Yosemite. Good for the Saint Ansel set, I suppose. And there's one on North Korea (what?) for manic depressives. But Paris is the one to get for this street snapper.