A bargain classic lens.
The Nikkor-S 50mm, f/1.4 lens I own dates from 1968 and needs no excuses. After adding a CPU and adjusting the LED focus confirmation light for critical focus accuracy at closer distances wide open, the results are a wonderful thing to behold. Contrast is high, definition outstanding and the chunky lens balances well on the large D700 body. I use a period Nikon HS-9 hood on mine which helps out with the lens's modest single anti-reflection coating. But, really, no excuses need be made.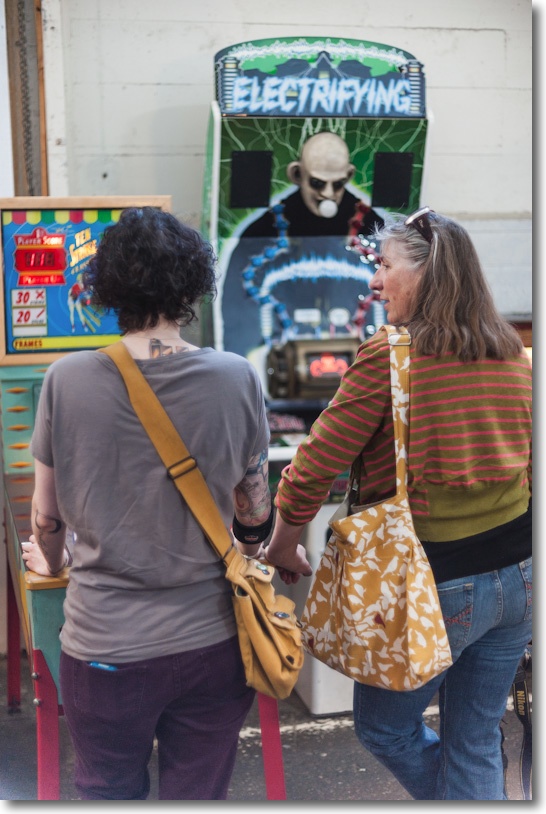 Electrifying, like the lens. At f/1.4. D700.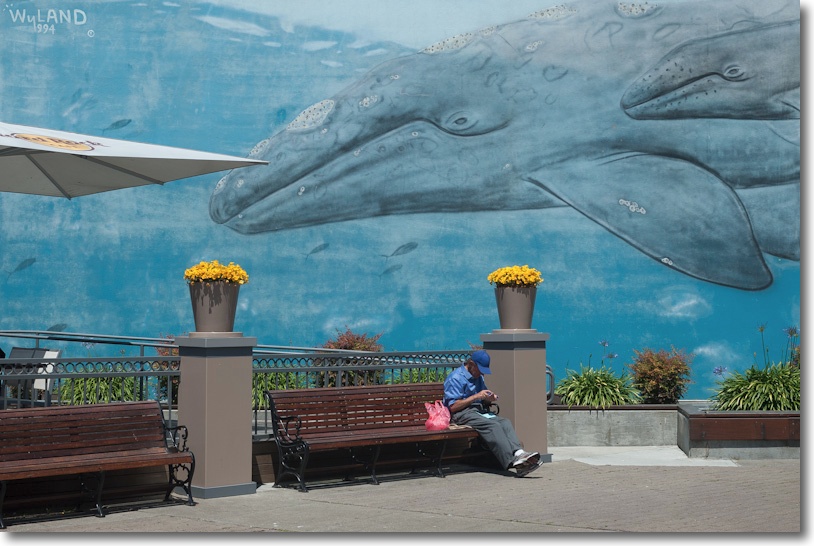 Whale time. Same gear.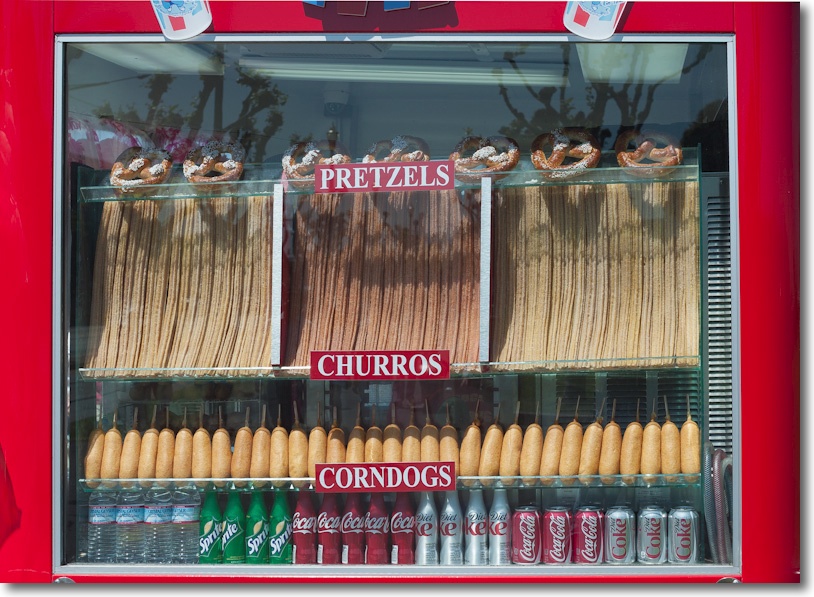 Pretzels, Churros, Corn Dogs …. and sugared water. A highly disciplined display. Same gear.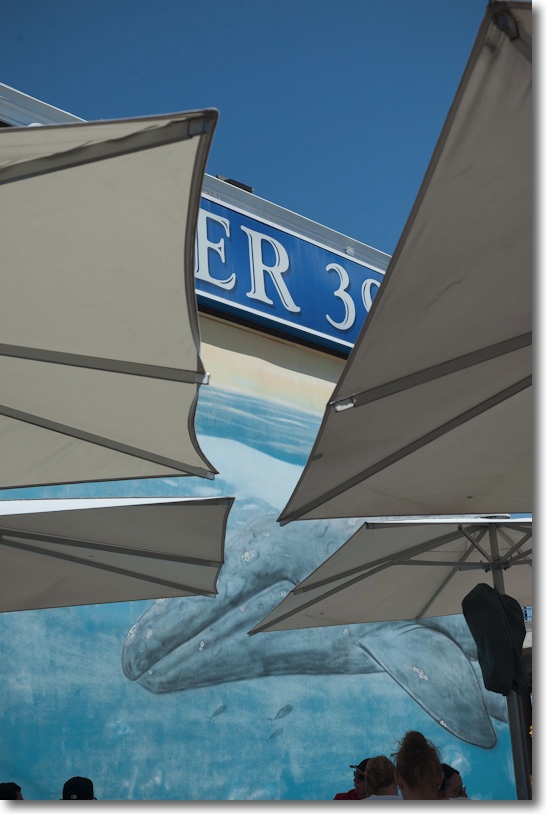 Pier 39. Same gear.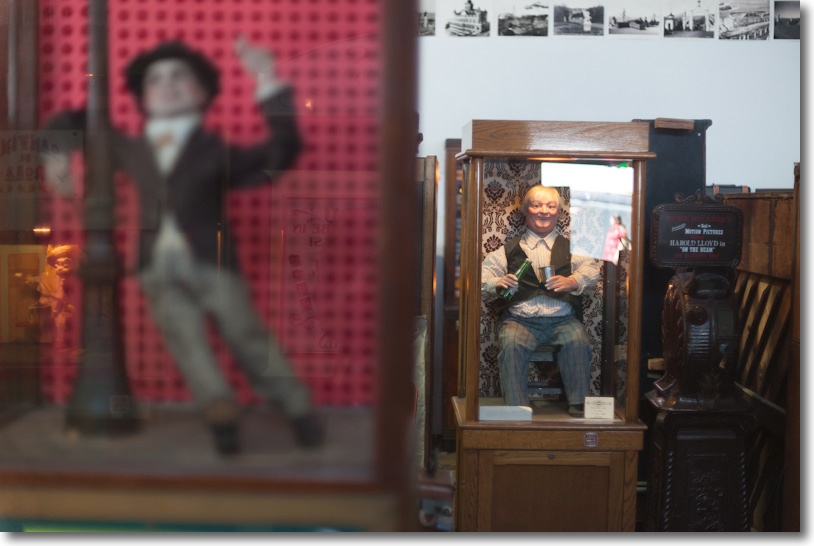 At the mechanical toy museum. At f/1.4. Same gear.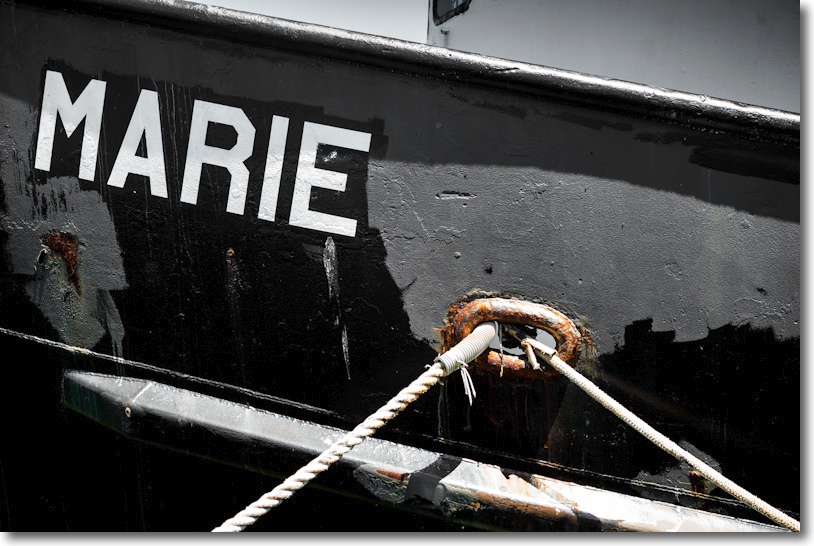 Marie. Same gear.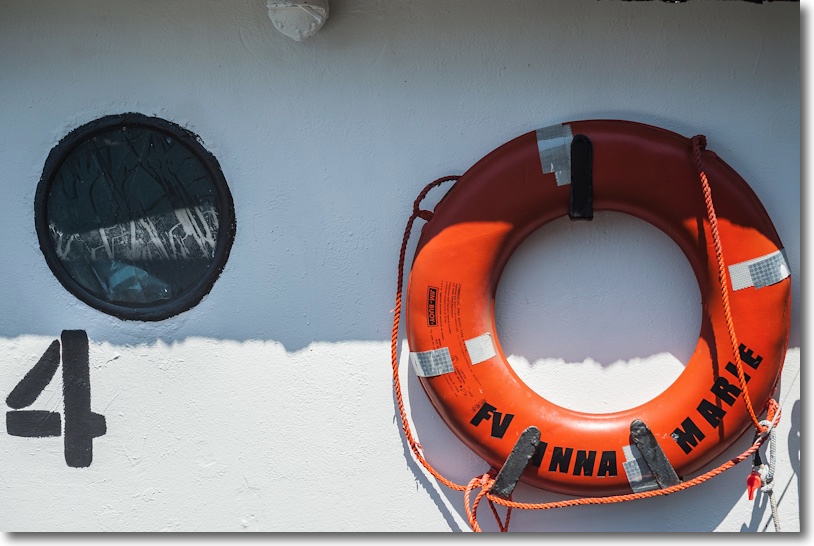 Four. In the style of Keld Helmer-Petersen.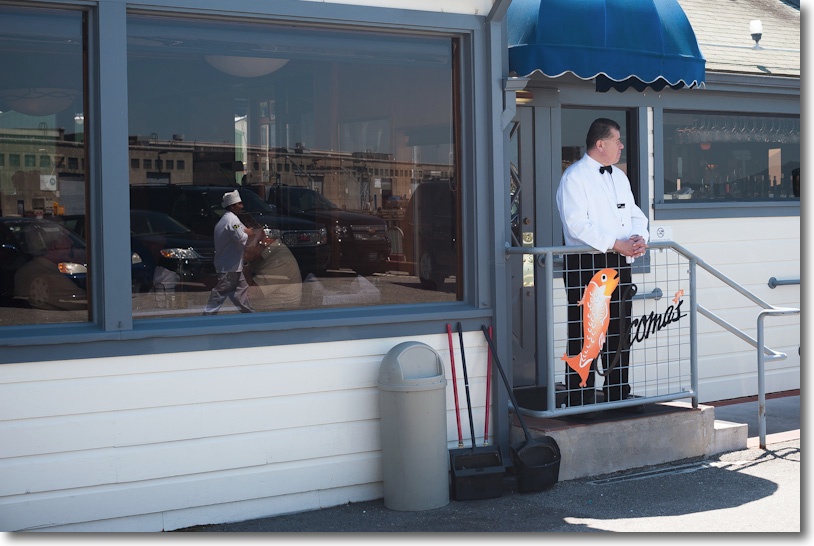 Chef and Waiter, at Scoma's Seafood Restaurant. Same gear.
All snapped a couple of days ago around Fishermen's Wharf, San Francisco. If you go to the north end where the fishing boats are moored you will find the authentic Fishermen's Wharf rather than the awful tourist trap down the road at the end of the Embarcadero. There are a couple of really good seafood restaurants among the boats and Scoma's (last snap above) is one.