More legs than a centipede.
I was making my way through the city giving the 80~200 Zoom a workout when I chanced on the Tripod Set.
They all had identical black tripods atop of which were perched identical black cameras. The instructor pointed and they followed his directions, taking it in turns to record their identical Kodak Moment. It was all quite amusing to behold.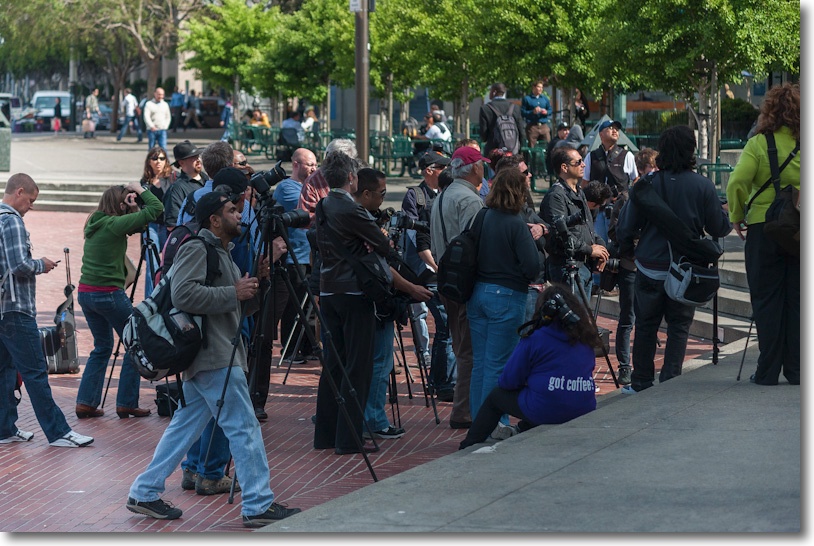 The Tripod Set.
Exhausted by all the effort and clearly having left his tripod behind, Beret Man shown here sauntered in my direction and we got chatting.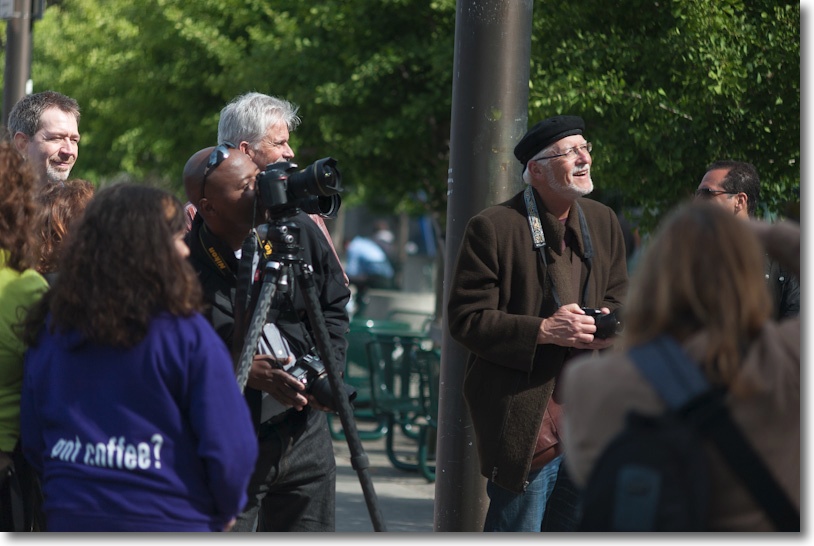 Beret Man.
"We are practicing HDR" he pronounced, somewhat breathlessly, as he puffed on his cigarette.
"I see", quoth I, affecting deep knowledge of the technique, being one I gave up on years ago as the results are just too, well, you know, Kinkade-like.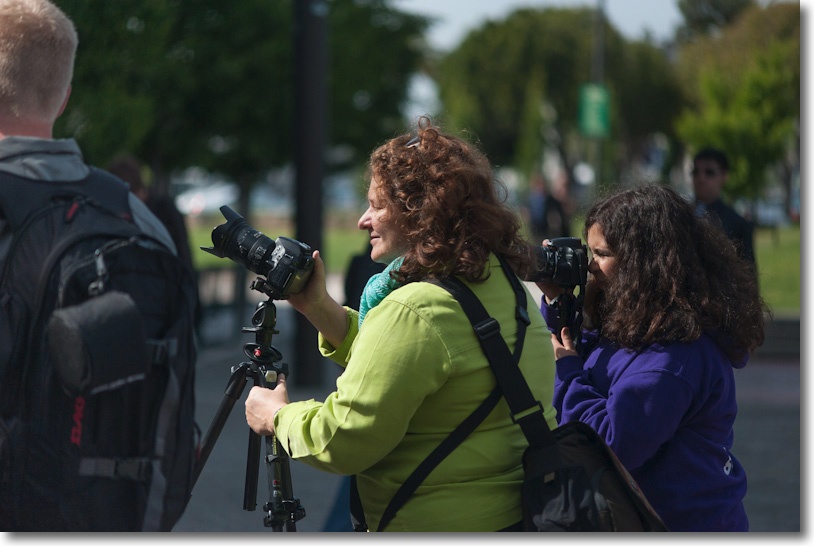 HDR shooters.
Anyway, as I wandered off, marveling at the sheer quantity of expensive gear on show, a passerby spotted the camera on my shoulder and asked what all the fuss was about.
"Oh, that's the Tripod Set, you know" I replied, in dead earnest. "You are absolutely not allowed in without a tripod."
"Oh!" he expostulated, rather shocked, and I left him to think about it.
All snaps on the 80~200m Ai Zoom-Nikkor, on the D700.