Do you want to fight?
Any street snapper visiting San Francisco should avoid the tourist traps. He should forget Union Square and Fishermen's Wharf and take the BART subway to 16th or 24th Street. He will immediately notice the stench that is Mission Street and he will be inspired by it, for it is life lived large.
The street snapper will not find Gucci or Louis Vuitton there. He will encounter a neighborhood where the predominant language is Spanish and the most common price is 99 cents. He will absorb the atmosphere and he will know it is good.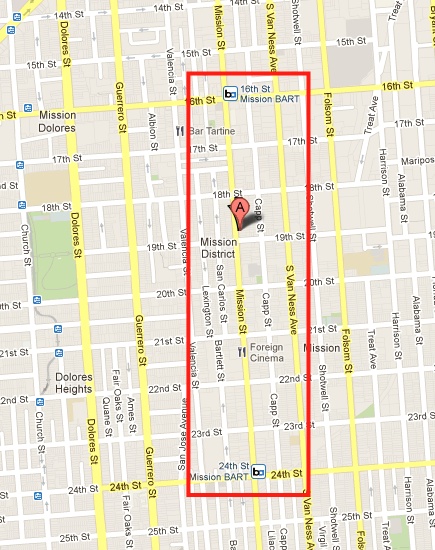 Mission Street between the 16th and 24th Streets BART stops.
All he needs is a camera with a wide lens. The sidewalks are not especially broad. Stepping into busy Mission Street is a bad idea. The wide lens will allow him to get in close. The snaps will then be devoid of clutter. The lens is small and it is also right for the many alleyways. These are rich in murals. They are steeped in history, in popular culture and in political protest.
This is not Beverly Hills. Cops patrol actively on light Noddy bikes. That does not mean he should take his safety for granted. The weak should stay away. If he cannot afford to lose his camera the snapper cannot afford to come here. He must dress down and leave the Rolex at home. This is a place for men, brave men, and they will not be found wanting.
These were snapped on 40 year old Nikon lenses. Lenses made by engineers for men and for men who know what they are about and who know how to use them. The street snapper must risk losing his gear or be prepared to fight for it. He must think like a bullfighter. The smell of fear is broadcast louder than a whore's scent. No bullfighter ever entered a ring expecting to meet a friend. Nor did he enter it scared. He will prevail or he will die, be he bullfighter or snapper.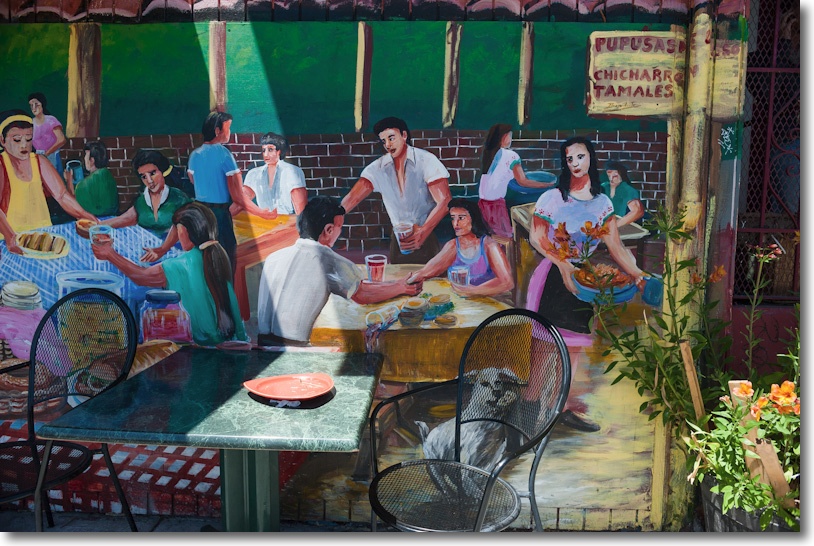 Mural. 24mm.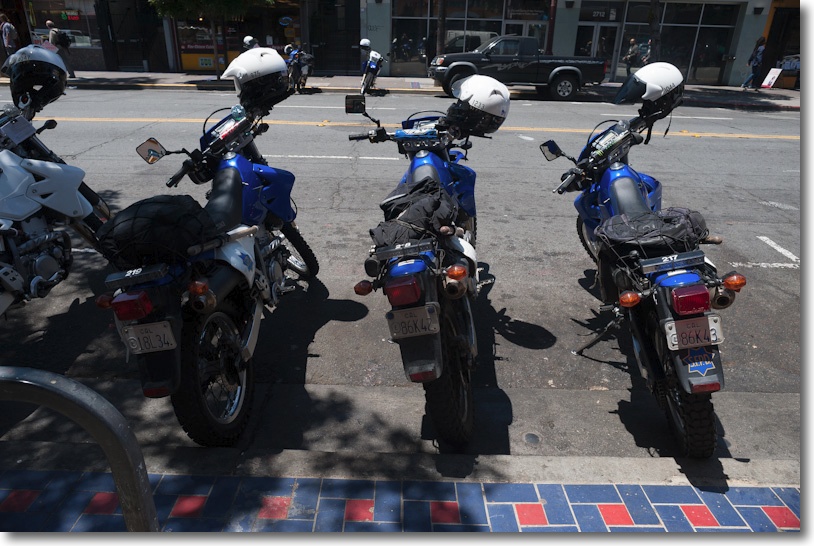 Cop Noddy bikes. 24mm.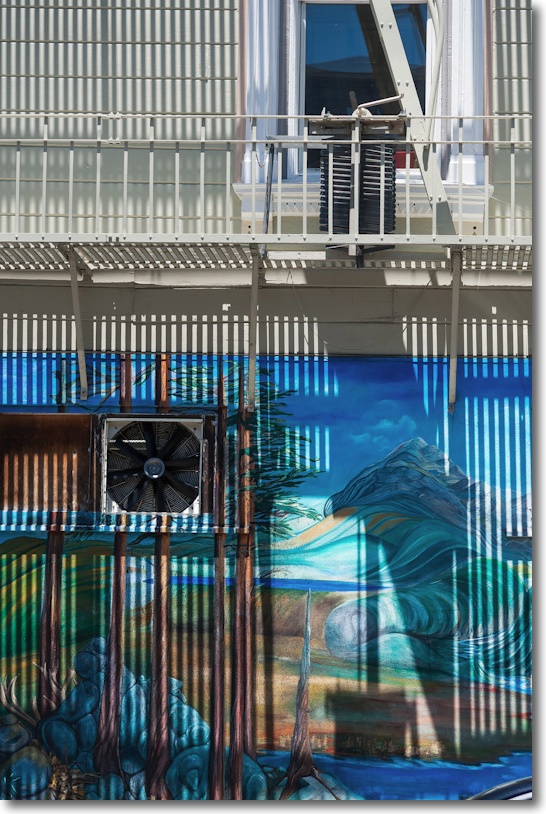 Sun and mural. 105mm.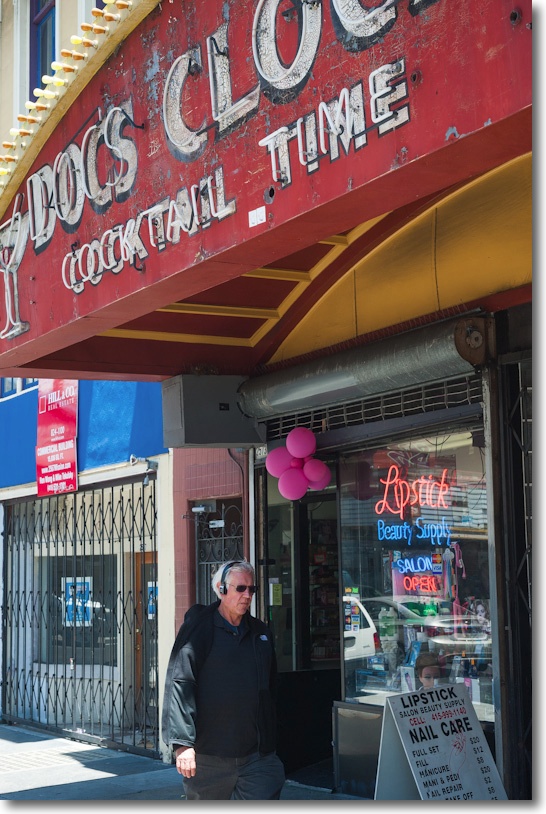 Cocktails. 50mm.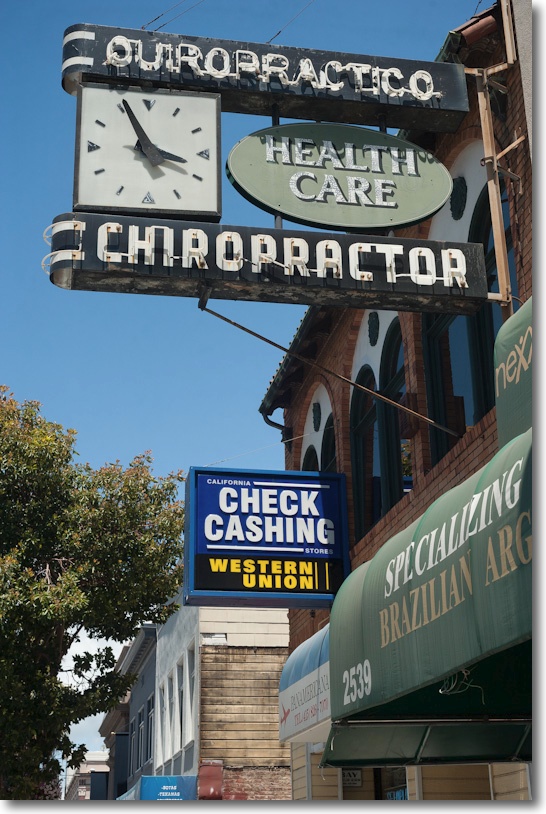 Usurious lenders aplenty. 50mm.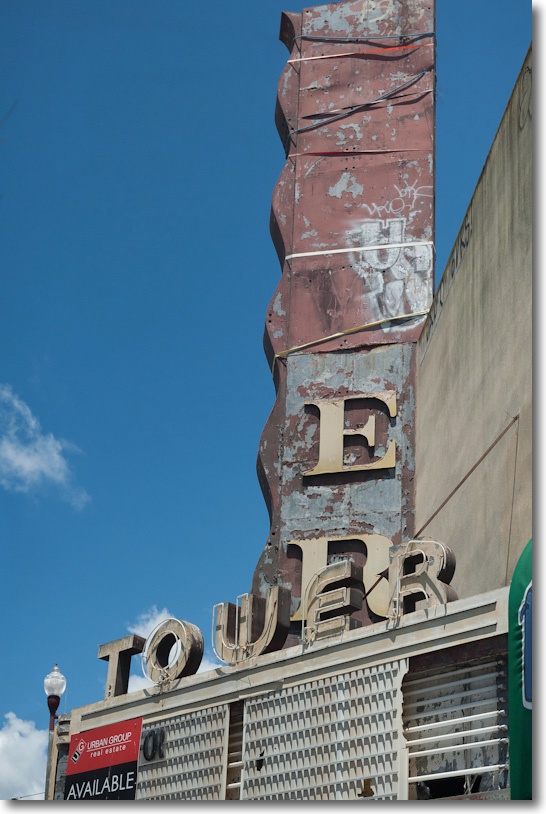 Many derelict theaters remain. The street has seen better days. 50mm.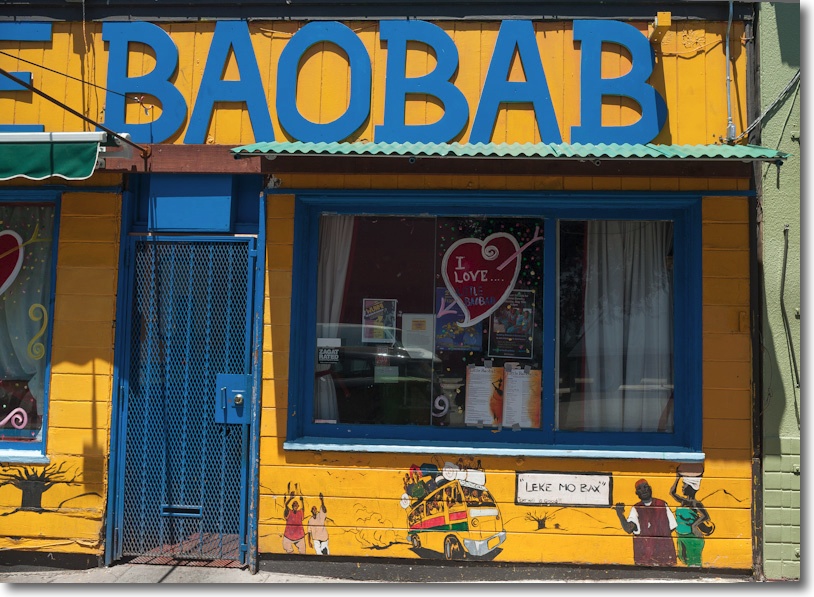 Primary colors everywhere. 24mm.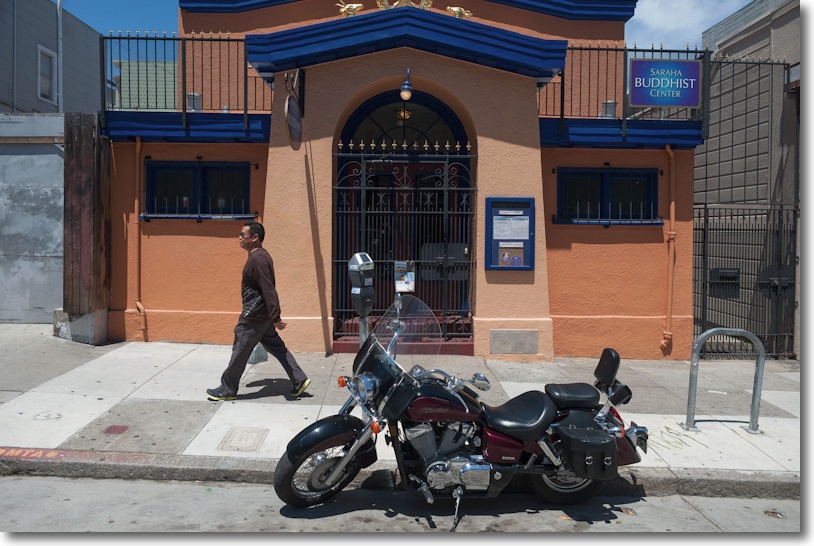 Buddhist low rider on 17th Street. 24mm.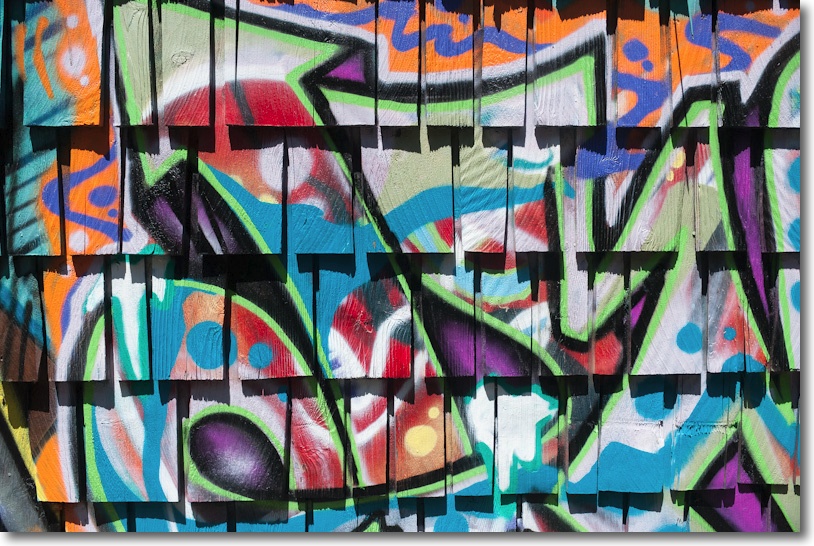 Clarion Alley mural. Along with Balmy Ally, off 24th Street, this is a 'must see' location. 24mm.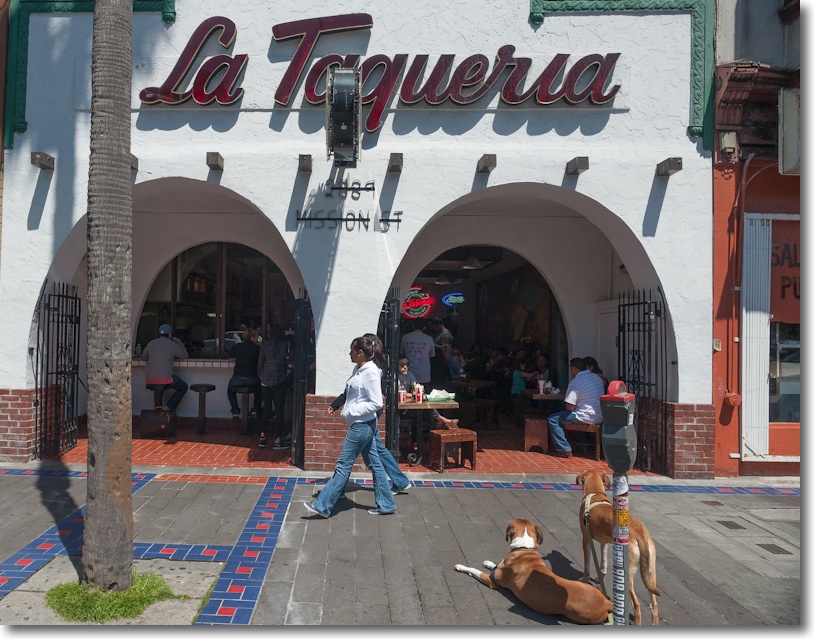 La Taqueria with pups. The finest Mexican food anywhere, at 25th Street. Click the picture. 24mm.
With apologies to Ernest Hemingway.