Finally affordable!
There are at least two good reasons to buy the weekly magazine 'Time'.
One is that if presents a moderate, simple view of what is happening in the world that is of cultural and economic significance. For those into wasting time, culture + economics = politics, but that's not my reason for buying the magazine. I am interested in the first two subjects, rife with concepts and thought not the third, devoid of any integrity or depth.
The other reason to buy Time is that you will see great photography in the magazine, every week.
Until now, electronic pricing has been silly, with a year's worth of iPad issues costing many times a traditional mail subscription. Someone at Time has woken up and you can get a year's worth for just $30, through the Apple iBook bookstore.
It has to be said the implementation is outstanding. The downloads are fast, the navigation beautifully executed, reproduced quality as good as it gets and the technology of the iPad is exploited well. This is not just a dry, PDF-style port of the paper magazine. You get sound, videos, interactive features and the usual news reporting. Advertising is unobtrusive and easily flipped through, with no pop-ups.
Take the current issue. It is quite startling in its impact.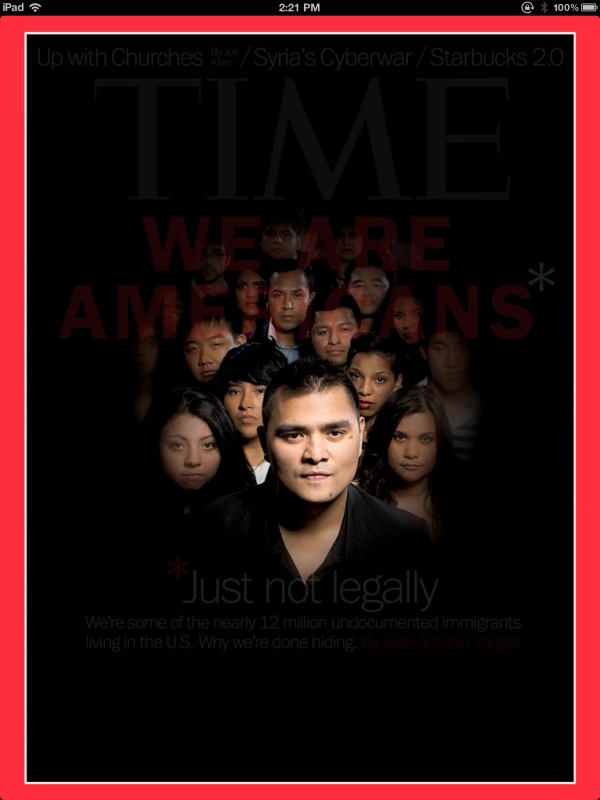 Cutting to a Hispanic face with a voice over – "I am an undocumented immigrant" – the spotlight gradually broadens, the voices change but the sentence remains the same. The effect is overwhelming and Time, whose red framed cover is as famous as the yellow variant at National Geographic, does not even print its logo. Everyone knows this is Time magazine. Very classy.
Touch the base of the screen then 'Page Viewer' and a side scolling strip of thumbnails will direct you to 'LightBox' – strangely not available in the Table of Contents. This gets you the ten best photos of the week.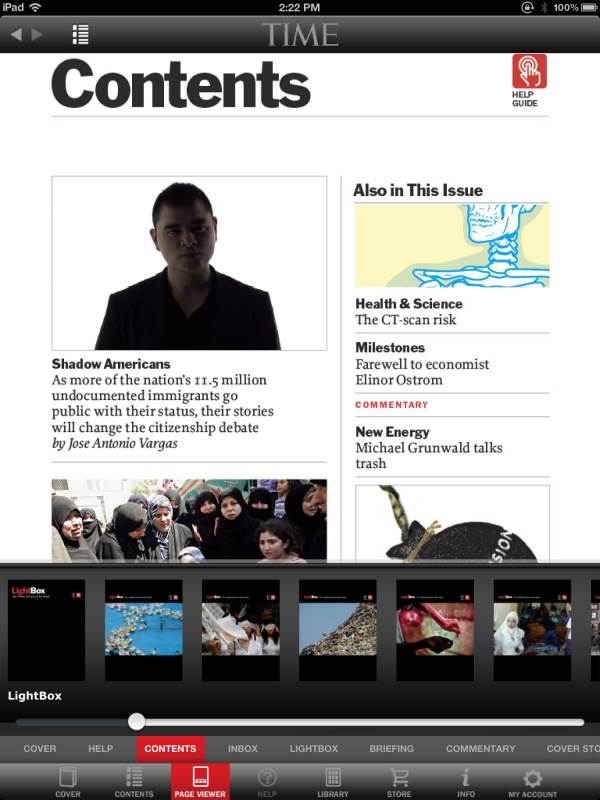 In the example below, if you swipe a finger over the picture on the iPad, the position of the gymnasts switches from left to right facing – I have swiped on the right half in this example. So not only is the photographic content top notch, its implementation is also fun.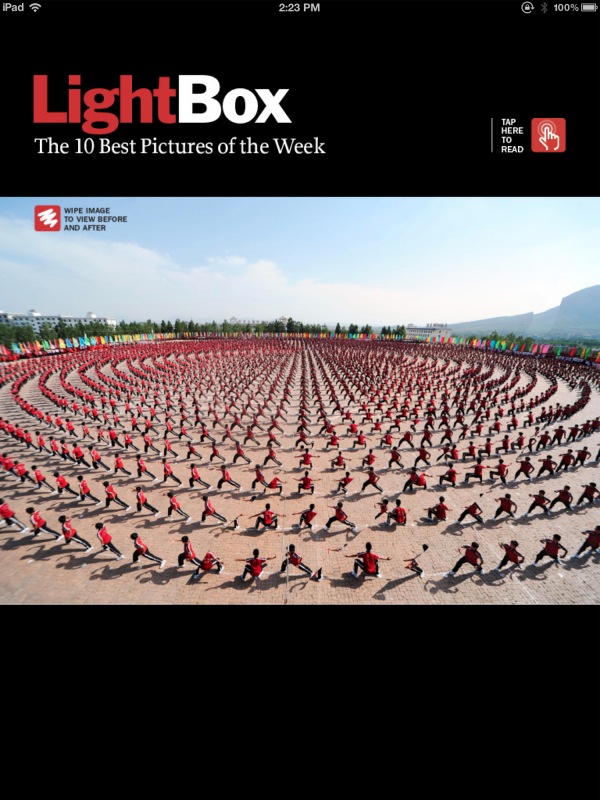 While the news reporting is very much 'sound bite' it's fine for a quick understanding. An appetizer for the main course served up by the likes of the Guardian, the New York Times, Le Monde or just about anything without a Murdoch involved.
Popular culture? Try this: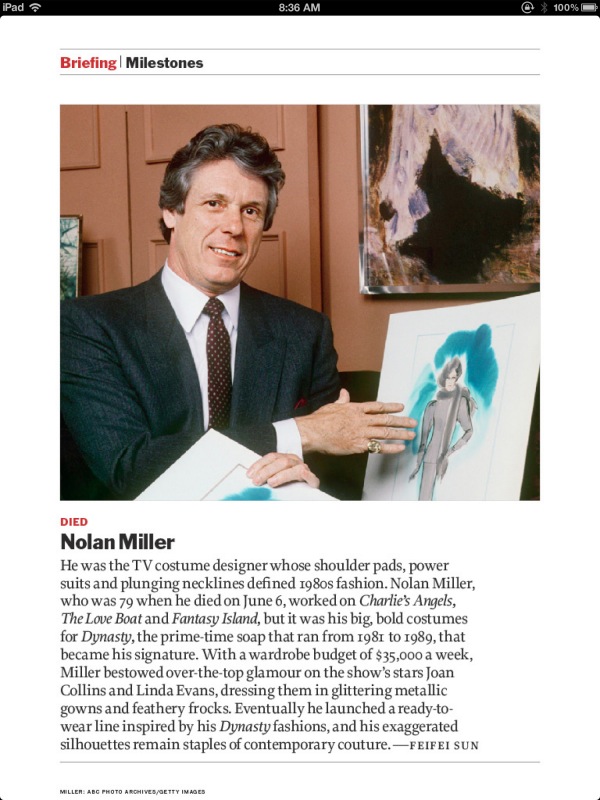 Strictly for Dynasty fans.
Click or touch the image to go to the App download.
Very well done, TimeWarner.