How to live well.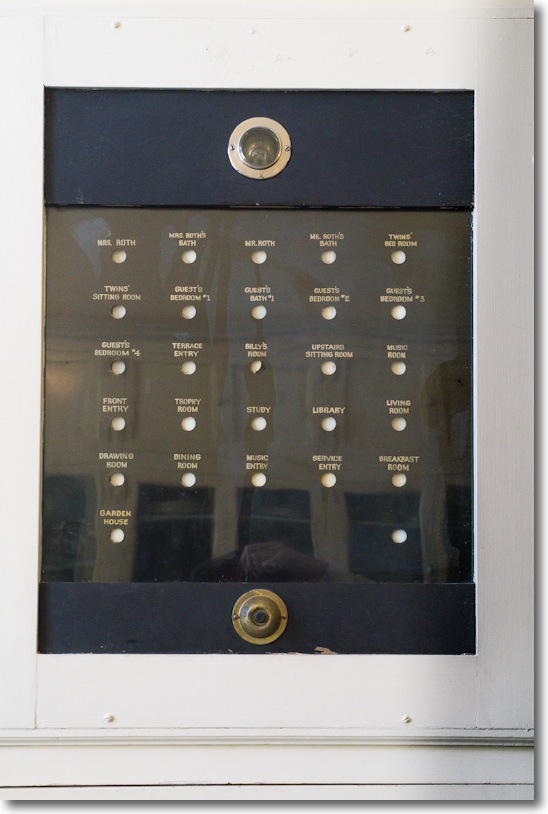 Bell pull annunciator panel in the butler's pantry.
Even the guest bathrooms had bell pulls!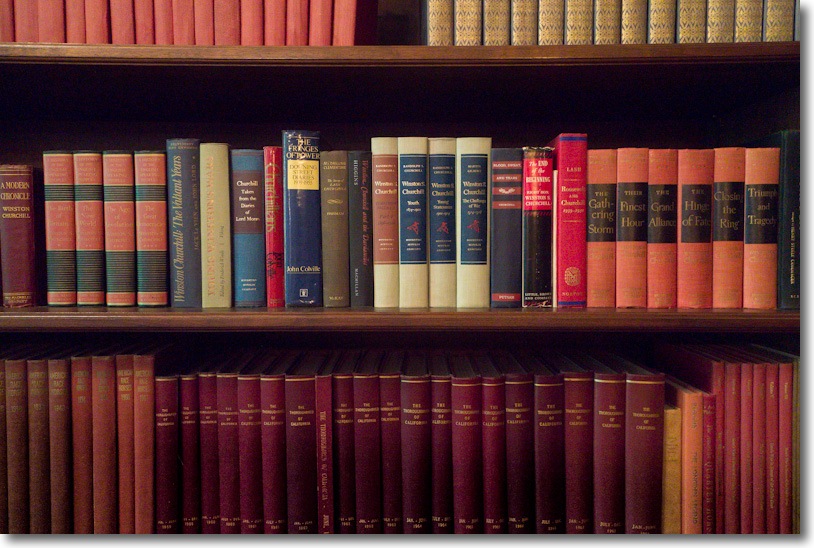 Outstanding literary taste – WSC's oeuvre.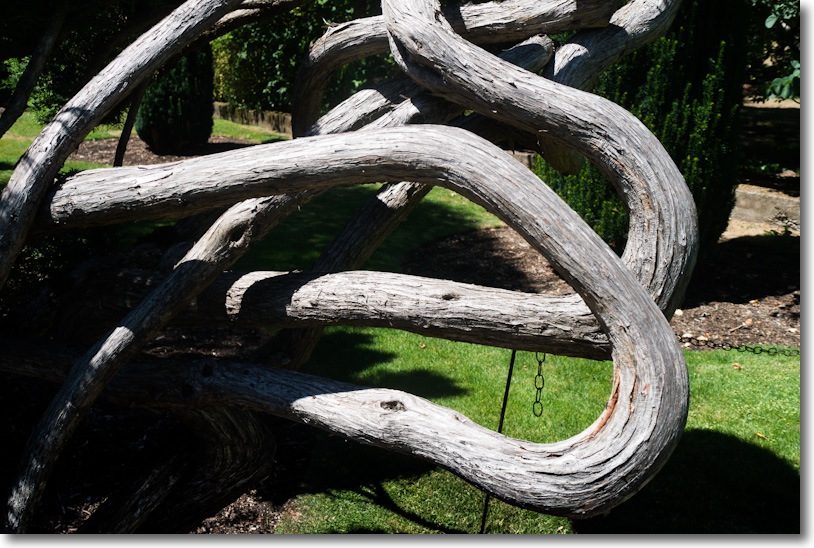 Old growth, reminiscent of the exhaust pipes on the V12 Ferrari Formula 1 312 of the early '70s.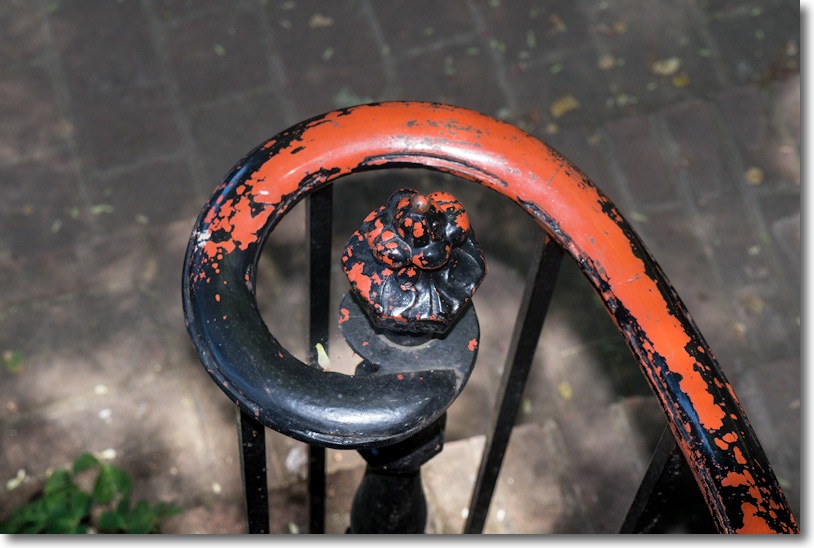 Worn balustrade.
For the Filoli story click here. All snapped on the Panny G3 with the kit lens.
A friend writes: My family has some experience with the Bourns. Mr. Bourn made his fortune in gold up here at the Empire Mine in Grass Valley. They have a beautiful stone house here (Empire Mine State Historic Park) and my dad was a docent and tended the rose garden. My grandmother was a chef for the Bourns, but worked primarily at their San Francisco home. She was an excellent chef and worked for several notable people. When I was growing up, H. Liebes department store was a major store in downtown S.F. My grandmother was Mrs. Liebes's personal chef and had a room at the Fairmont Hotel. (Mrs. Liebes lived in a penthouse at the top.)