Center of the deal world.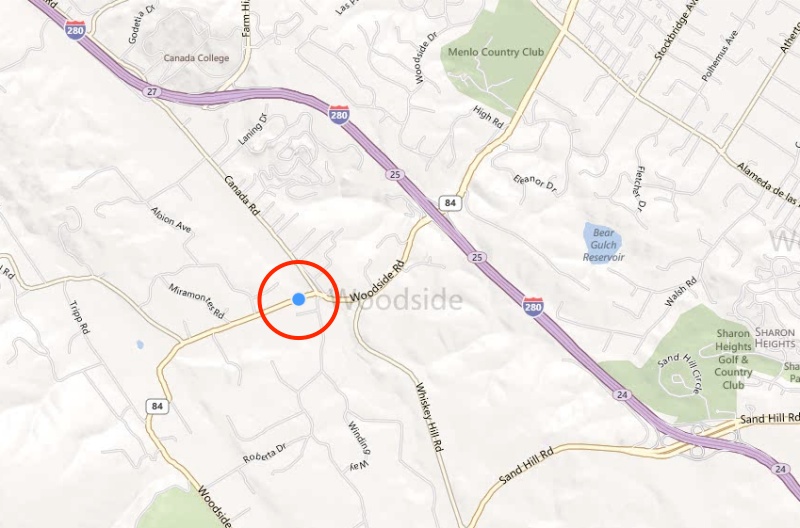 It's probably fair to state that more Silicon Valley venture capital deals have been mooted and closed here than any other place on earth. Buck's is an eatery in the heart of Woodside, beloved of the entrepreneurs, dreamers, financiers and deal makers of northern California.
I swung by with my son the other day and took a few snaps on the iPhone (Android is very much not accepted here).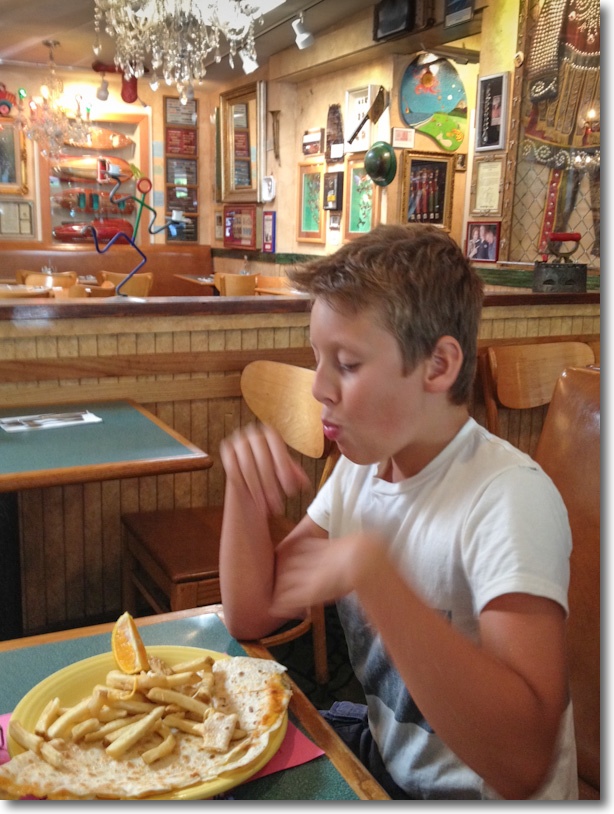 Soggy fries.
While he powered down a giant quesadilla – allegedly the kids' size, which makes you wonder what adults get – I couldn't resist trying one of his fries, which turned out to be soggy and flavorless. I ordered the bowl of chili and promptly had to return it for proper preparation. Cold chili is not especially tasty. However, as Winston was wearing his Skyrim T shirt, we got excellent seating and service.
Meanwhile, deal making continued apace to our left, under the watchful eye of the movie maker on the wall: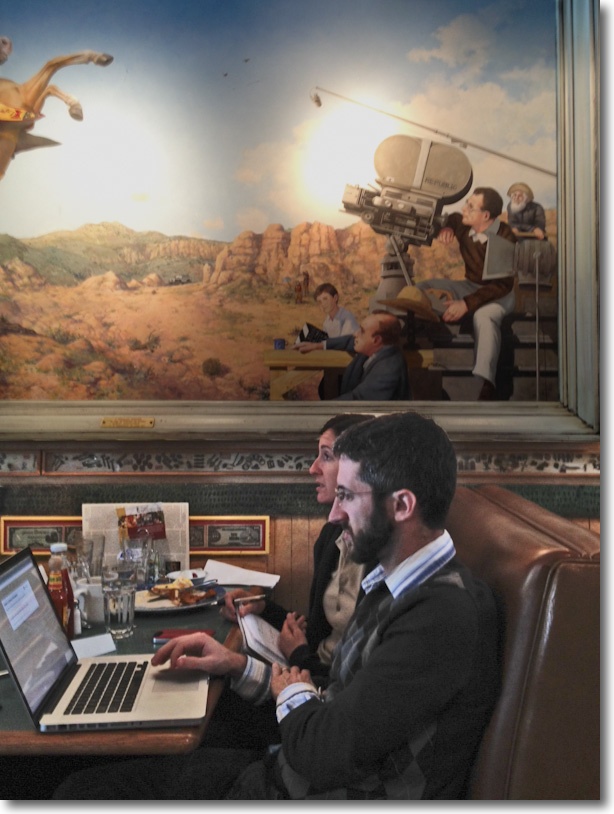 "It pops up when you open the app …."
To our far left a mother was merrily playing cards with her child and, judging from his technique, he was wiping the floor with her: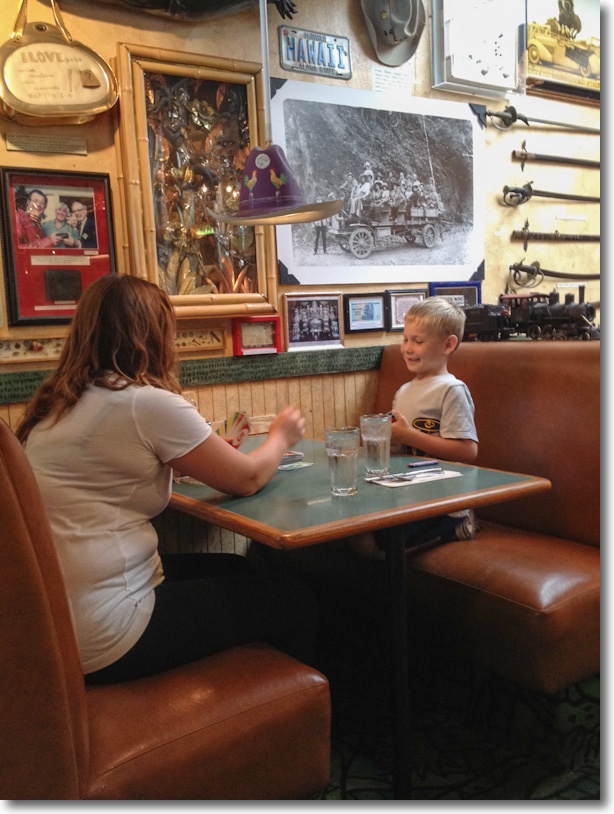 Cardsharp. Civil War era swords in the wall.
Near the exit, deals were being hashed out at one table and locals were at the other. At least I think they were locals for the beauty of a place like Buck's is that there's no telling whether you are seated next to a billionaire or the hired hand tending horses at one of the many estates nearby: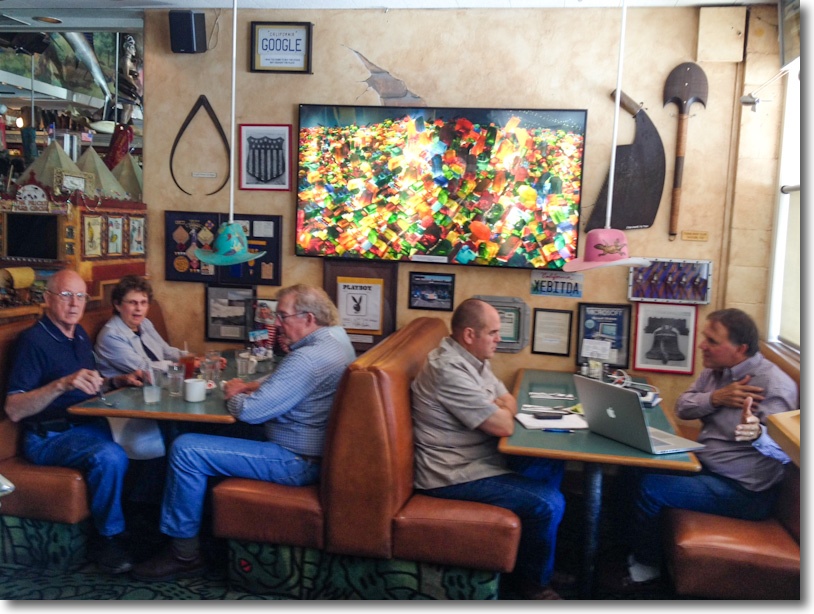 Deals and meals. Note the cowboy hat lampshades.
Maybe Buck's was just having a bad day and our food was undeservedly lousy, but here's the lunch menu: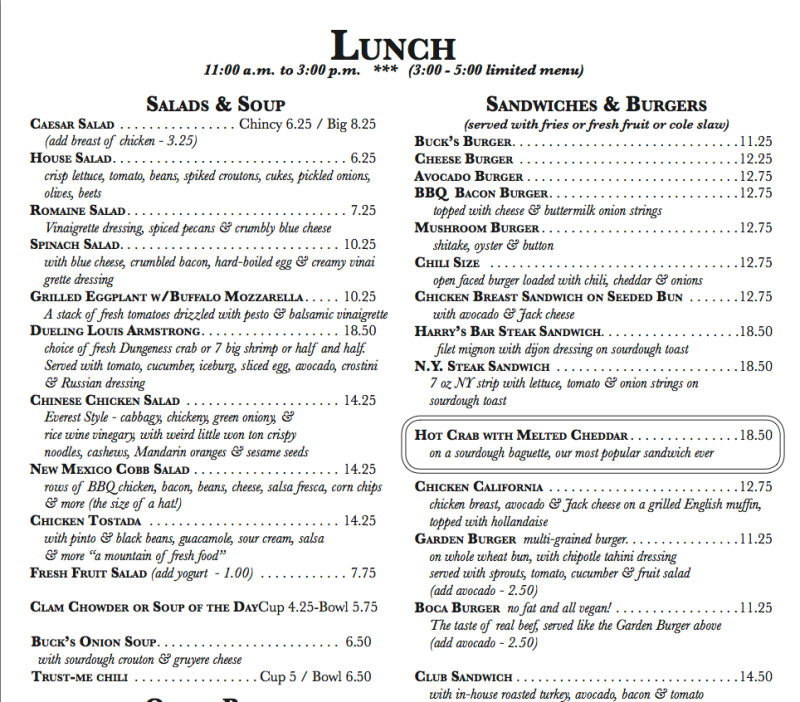 If you go, leave your Wincrap computer behind unless you want to be laughed at and seated in the corner where the bulb is out. It's a fun place with trophies including winning unpowered four wheelers from the annual Silicon Valley race, an astronaut doing a space walk, a giant anaconda skin, models of wooden racing boats, and so on. There's something to delight all ages. Just don't go there for the food.