GBS lives.
George Bernard Shaw once accused the 35mm photographer, with his high capacity cassette of film, of being a salmon which lays thousands of eggs in the hope one will hatch.
The 9-eyes project is modern proof of the truth of that statement. The name refers to the nine lensed camera used by Google's StreetView project to photograph everything on earth and slot the images into its mapping software. Regardless of what you may think of the invasiveness of this project – and I think it is both invasive and probably illegal – photographer Jon Rathman has taken it upon himself to curate the best images which accidentally result and you can see more on his blog by clicking the picture below. Many images are quite startling and true 'accidental' art. The multiplicity of one-fingered salutes and 'moonings' offered by subjects to Google's prying camera suggests I am not alone in my view of the acceptability of what this thieving corporation is doing here.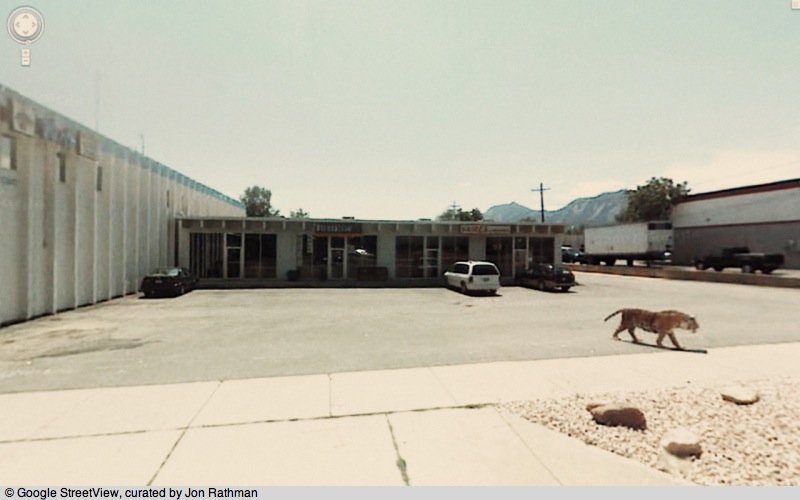 Click the image for the 9-eyes site.
Many of the lansdcape images, some quite outstanding, confirm the futility of most landscape photography. All it takes is to be there and push the button. The photographer, as often as not, adds nothing. Stated differently, if I see another bloody picture of white birches I am going to scream. StreetView does it as well as Saint Ansel. And some of the surreal street candids are nothing short of superb suggesting candid street snaps are just as random and easy as those wretched landscapes.
Rathman's site raises a lot of questions. Had one snapper caught as many great moments in his lifetime he would be regraded as the next HC-B.