On Cypress Street.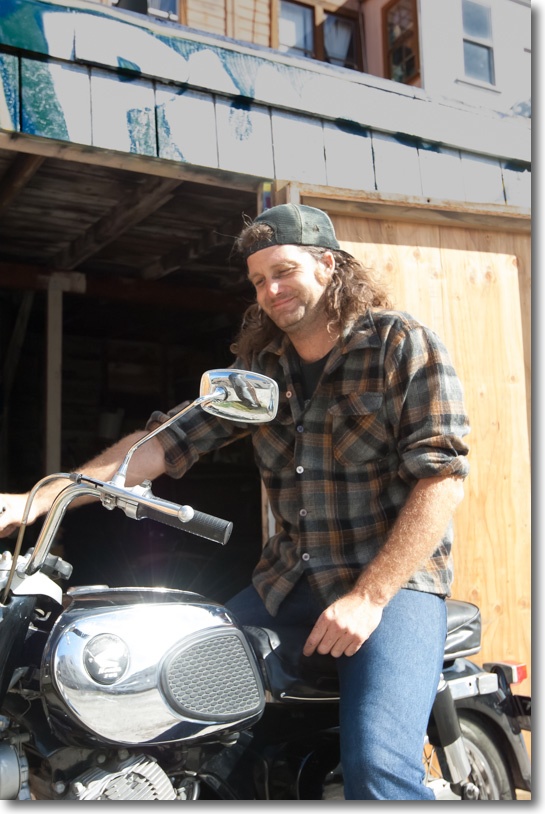 "Is that the 160?" I asked.
A quick glance from the owner confirmed I was the real thing. Bikers know bikers. It's a sixth sense sort of thing.
"No, actually it's the 300. A 1969. I just bought it from a guy in the country"
"Nice machine. I love the way Honda used to do those chrome panels."
"Yeah. Some people say it's not very fast but at our age you are just happy when you get home alive, never mind fast!"
"Indeed. It has an overhead cam no?"
"Yes, you can get at it through those little side covers on the cylinder head. Very easy. Some say the bike is kinda boring."
"They used to joke that the difference between a British bike and a Japanese one was the puddle of oil under the British machine. As for boring, I can handle that, as long as it starts first thing."
Whereupon the owner gave the starter a couple of kicks and the machine sprung into a nice vigorous yet refined idle. Japanese engineering at its best.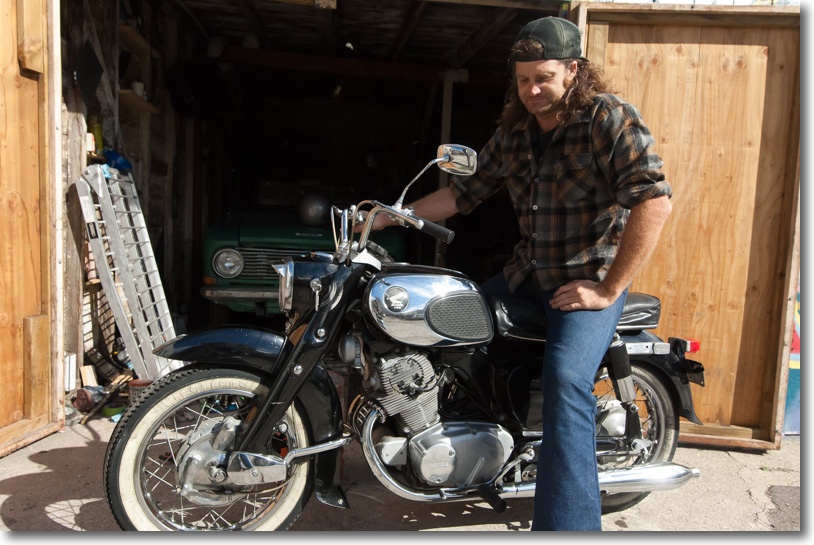 These sort of chance encounters, I find, are common. I make it a habit to wander down alleyways and side roads when in the city and San Francisco's Cypress Street is as wonderful as these things get, replete with dozens of Mission District murals. So that's how I chanced on the biker.
Wishing him well I toddled off only to be met with a roar and sharp turn as he came by to show how well things were running.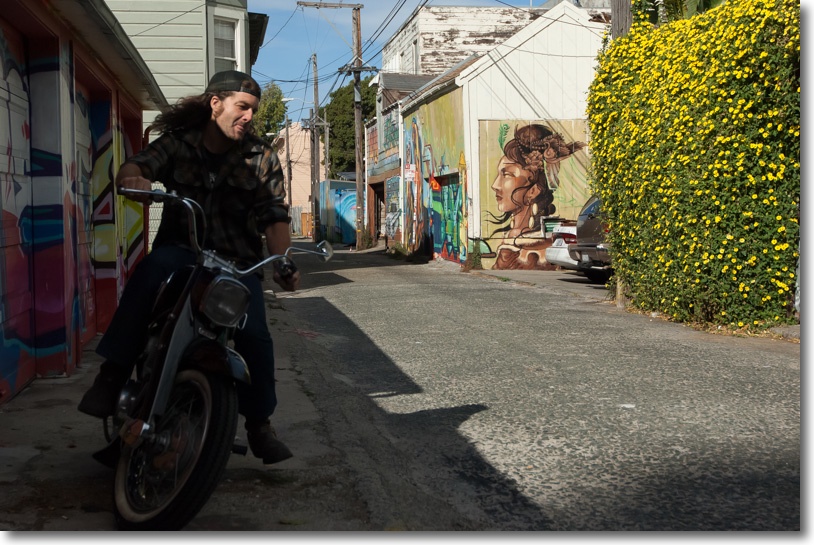 To see the location, click the picture below, courtesy of the GPS unit in attached to the Nikon.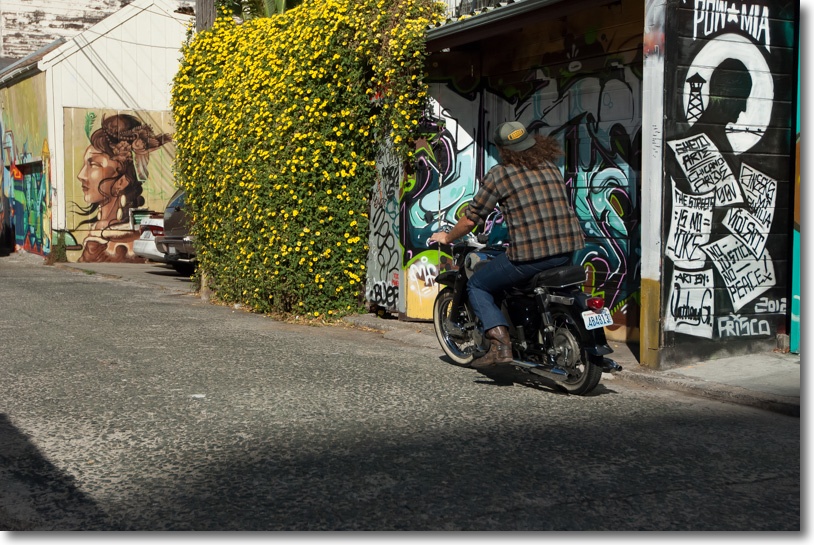 Click the picture for the location.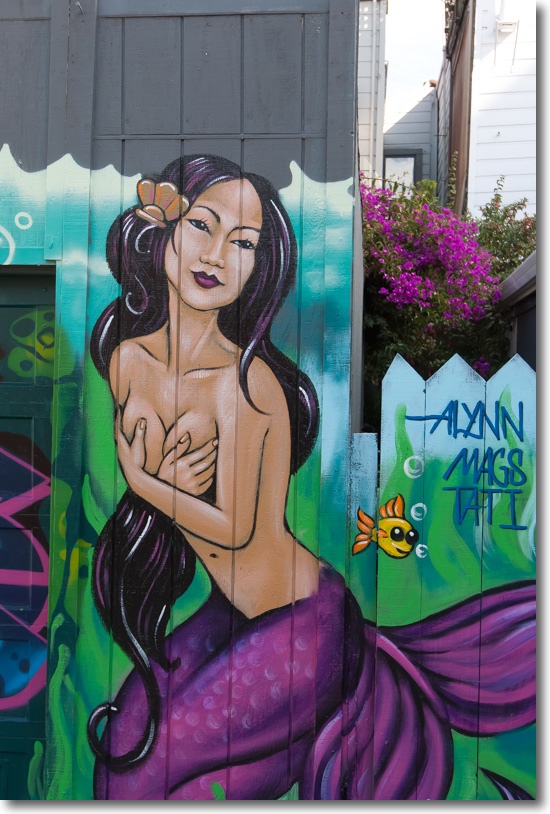 Biker babe on Cypress Street.
All snapped on the Nikon D2X with the 16-35mm AF-S Nikkor.