Live image
From the New York Times comes this live image from the 51st floor of the NYT building, in what is still very much the center of the world as we know it. An intensely dramatic image of Hurricane Sandy rolling in at 12:05 am EST, October 29, 2012: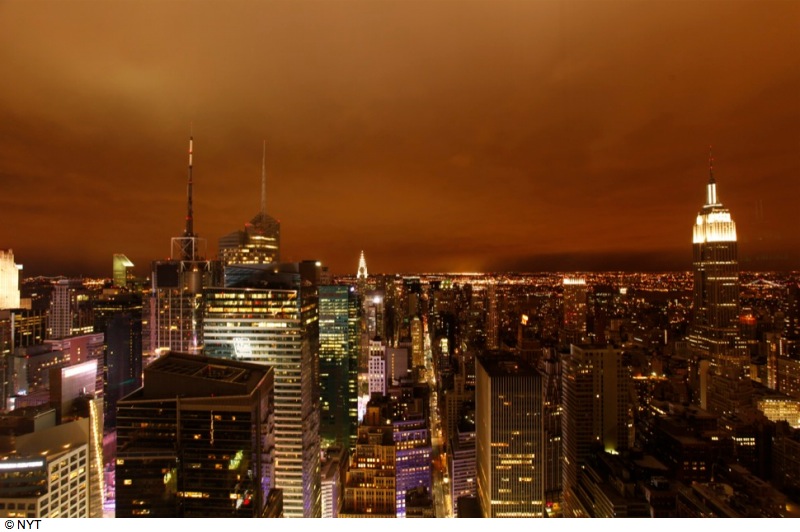 Best of luck, New York.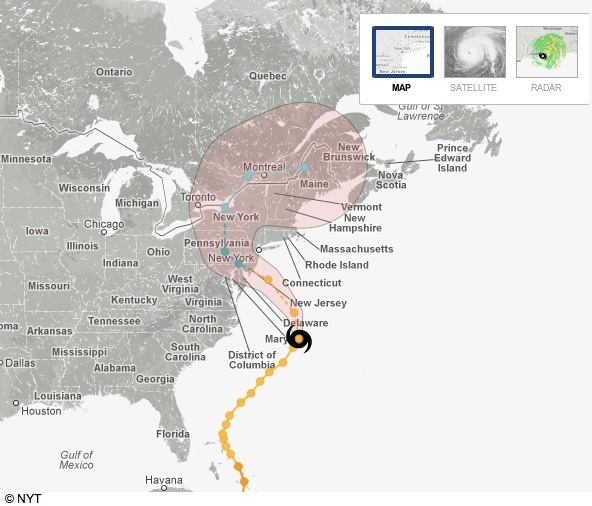 For some great photojournalism from America's newspaper of record, click here.