Cheep, cheerful, handy.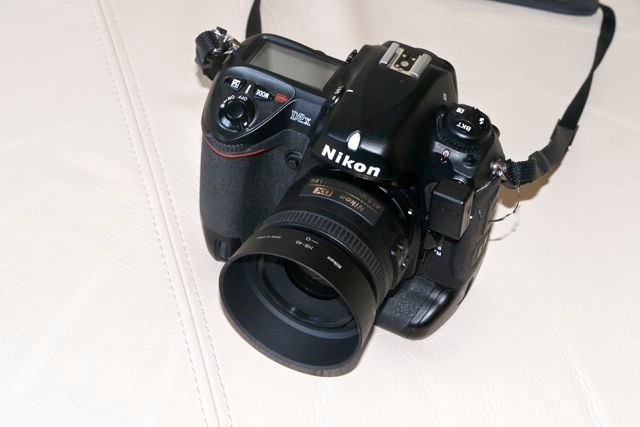 Mounted on the D2x with the included lens hood.
This 'plastic fantastic' APS-C lens sells new for under $200 with a 5 year Nikon USA warranty. Given Nikon's repair reputation in the US that probably does not mean much but at the price asked with hood, caps and soft case, there's a lot to like.
I bought it on a whim for those lazy days when I just can't be bothered to use manual focus, assuming there was little downside.
Nikon wisely deletes the focus and depth-of-field scales from this optic, both utterly useless on modern AF lenses. It also has that handy feature where you can manually override the focus just by grabbing and turning the focus collar, something which is impossible with the previous AF-D series of optics. The included hood clicks on nicely, using a bayonet fit, and the lens accepts standard 52mm filters like most Nikkors ever made before the AF era.
I like this lens a lot. Focus speed is decent if not stellar but the biggest surprise in store is that it is surprisingly useful on full frame.
When images are loaded into LR or PS, the lens's EXIF file data will invoke the Adobe profile which ships with their applications. That profile was created on an APS-C body and is very useful, taking out minor vignetting and fairly severe barrel distortion, which really has to be removed when snapping architectural subjects.
But you can do much better. Curious to see whether a profile created on an FF body would bring back the heavily vignetted corners, I created a profile using my D3x and Adobe's Lens Profile Creator software. Because vignetting varies significantly with aperture, I went all in and made this profile at each of f/1.8, f/2, f/2.8, f/4, f/5.6, f/8, f/11, f/16 and f/22! 81 chart shots in all …. You can use this profile with both APS-C and FF files. It does a far better job on the latter than the one Adobe ships.
If you put the profile here on a Mac –

Replace 'Tigger' with your user name on a Mac.
- LR and PS will automatically choose it in preference to the stock one provided by Adobe.
The stock Adobe profile resides here on a Mac – there is no need to delete it if adding my profile in the location shown above.

The respective Windows locations are:
Windows 7 or Vista: C:\User\(User Name)\AppData\Roaming\Adobe\CameraRaw\LensProfiles\1.0
Windows XP: C:\Documents and Settings\(User Name)\Application Data\Adobe\CameraRaw\LensProfiles\1.0
You can find my enhanced profile here. On FF, extreme edge definition is excellent from f/4 through f/11. There's a lot more to this self-effacing lens than meets the eye.
Here are before and after images on full frame where the lens really is 35mm focal length – ideal for street snapping, no sensor crop involved.. The first pair at f/1.8, the second at f/11. In each case the right-hand image is after applying my profile: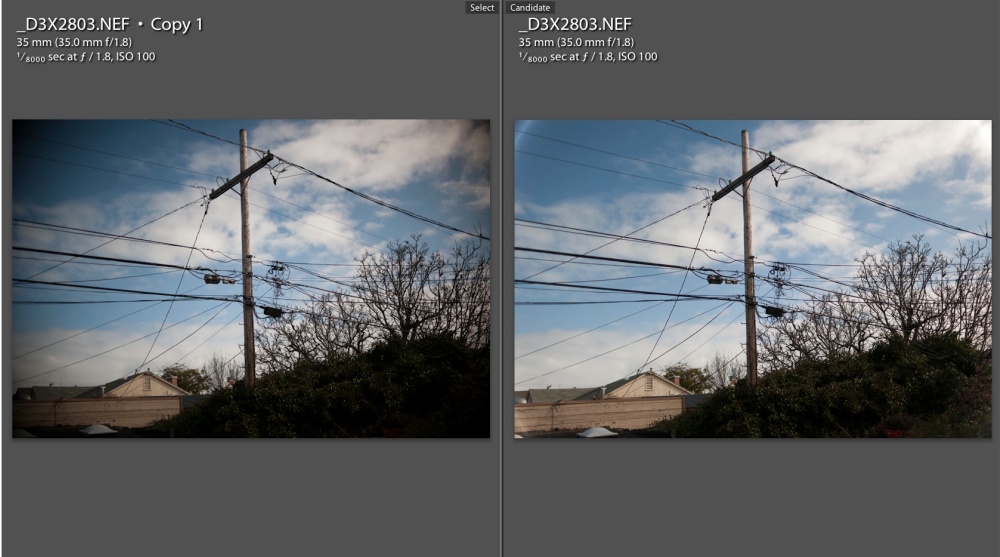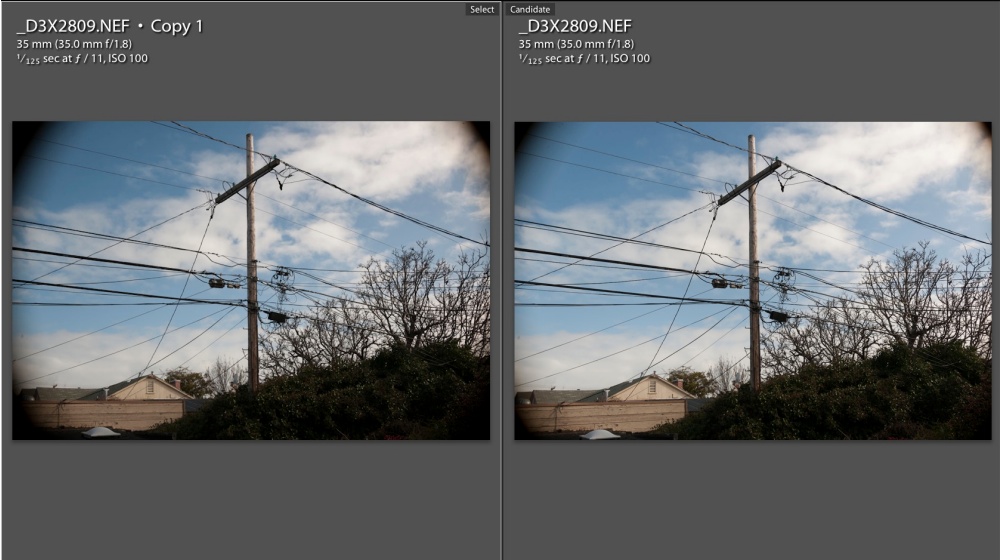 In the snaps below I used my lens profile with the APS-C sensor in the D2x.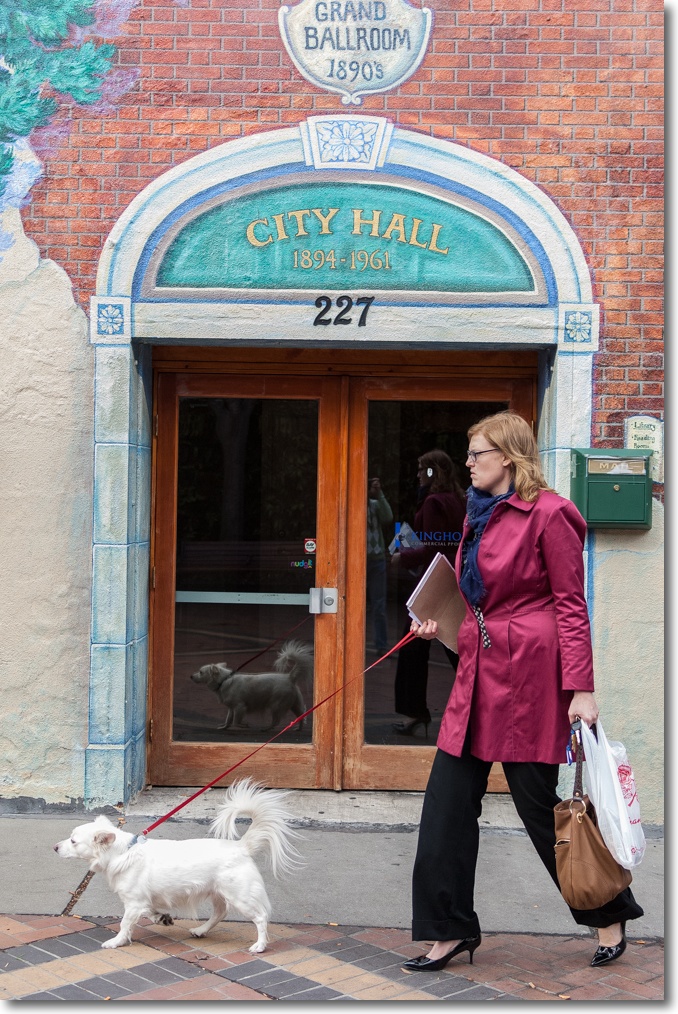 Walking the pup. D2x, f/2.8.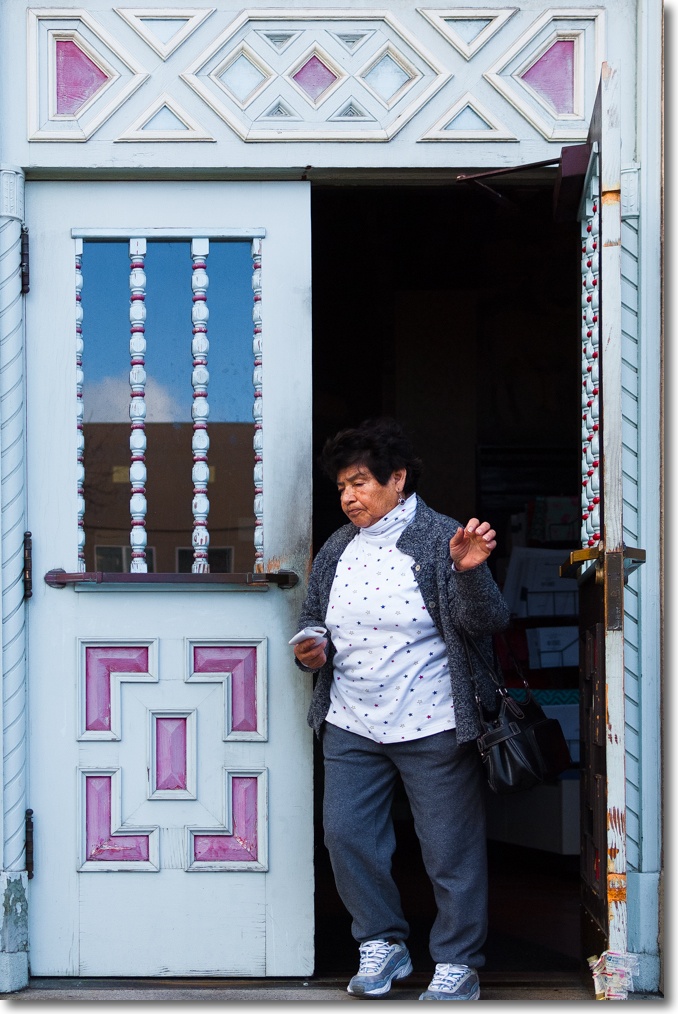 San Mateo Post Office. In its usual schlocky under-capitalized way, this failing
business is letting a landmark heritage building rot into oblivion. D2x, f/2.8.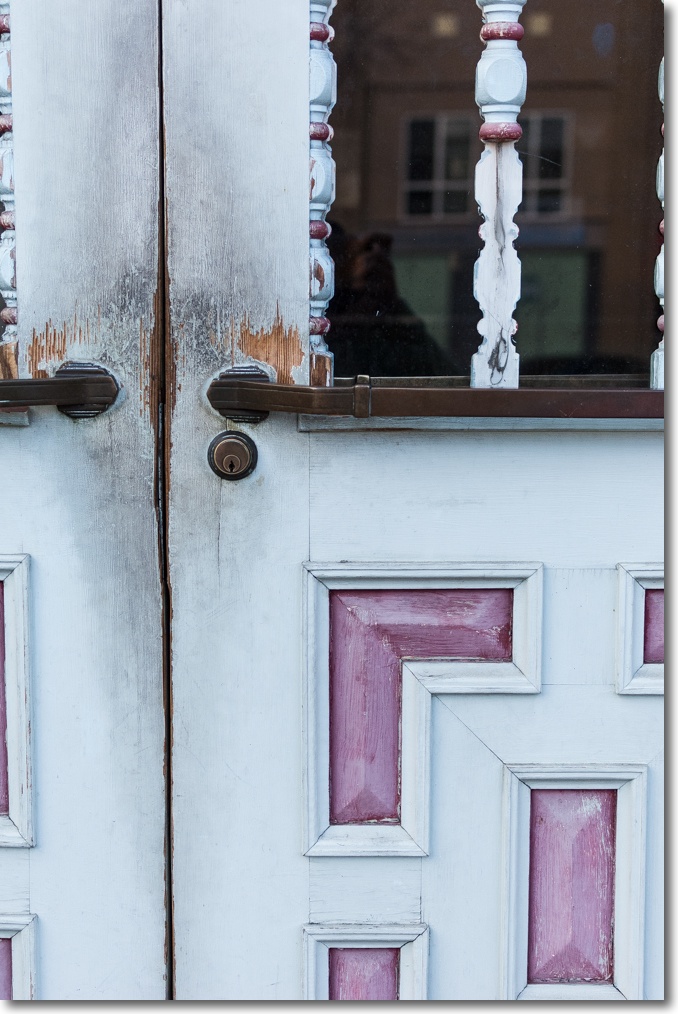 Bits missing and waiting to rot. D2x, f/2.8.

Inside the St. Matthew station USPO. No corner shading whatsoever using my profile. D2x, f/1.8.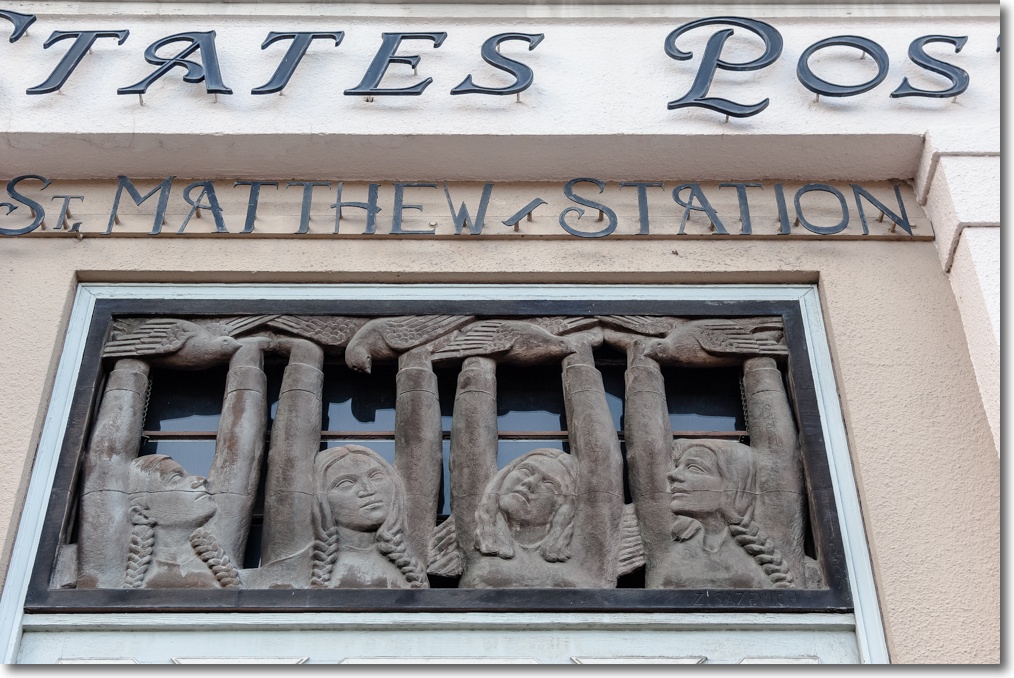 Magnificent period detail. D2x, f/4.
Any Nikon APS-C body – such as the D1 and D2 series, the D70, D90, D100, D200, D300, the D7000 or even later bodies – constrained by a lower quality, slow kit zoom lens would benefit from this inexpensive optic. It has excellent resolution and can continue being used with few excuses once the user upgrades to an FF body, provided you also use my profile, above. Further, the discipline imposed by a fixed focal length lens, dictating proper composition before the button is pressed, can only enhance the snapper's skill set and improve the results. Finally, it's nice not to have to remember to limit this lens to APS-C bodies only if you use both APS-C and FF.
Some Nikons – the D3 series and the D4 – offer an optional 5:4 aspect ratio frame (too square for my taste) which crops vertical strips either side of the full frame. This format should have no issues with across the frame resolution using this 35mm lens.