Fisherman's Wharf.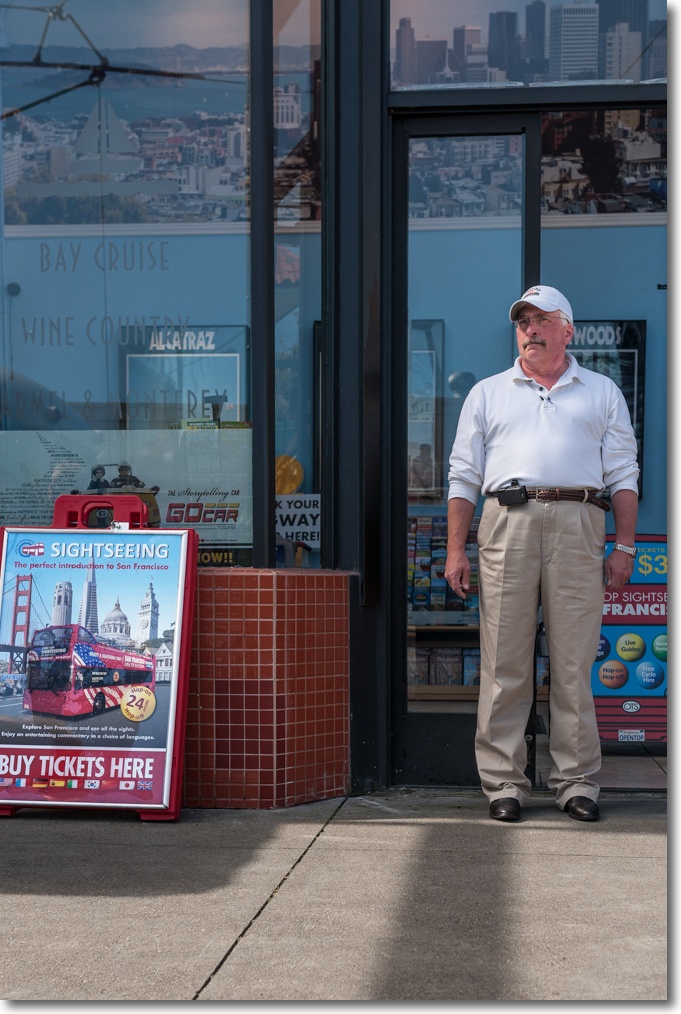 I asked him to pose outside his store, which sells tourist tickets in Fisherman's Wharf. A pretty serious character.
August Sander undertook the massive task of documenting German personality types in the 1930s, and his fine work can be seen in many photography books. The style is the same – direct, unblinking, humorless.
Nikon D3x, Sigma 35mm f/1.4.