CPU performance enhancement.
The expert option:
Faster CPUs in your Mac Pro can really make it sing, delivering performance way in advance of that offered by the 2013 cylindrical model at a fraction of the cost, not to mention providing copious internal storage without all the box and cable clutter dictated by the latest machine.
However, this is a high risk job, and not one for the amateur. Click the logo below to have a professional do the work. Do it yourself and and you will likely trash a processor socket – or two. The replacement processor board will cost you $500-700, plus labor costs ($300-600) to install; destroy the wires leading to the plugs in the heat sinks and a pair of heat sinks will run you $600: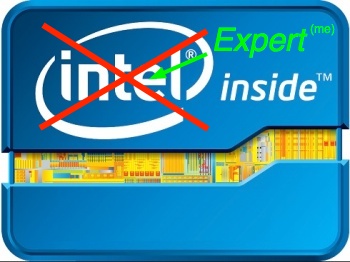 Click the logo for details of my
2009 Mac Pro CPU upgrade service.
And don't forget to add a chunk more money and time for fixing the broken connectors and related glitches that 'heart transplants' of this nature invariably entail, throughout which process your hospitalized Mac Pro is idle and not making you any money. And if you trash your CPUs …. well, you can do the math.