Stunning technology.
Quadcopter technology is becoming both reliable and inexpensive.
Checkout this stunning video of the Niagara Falls: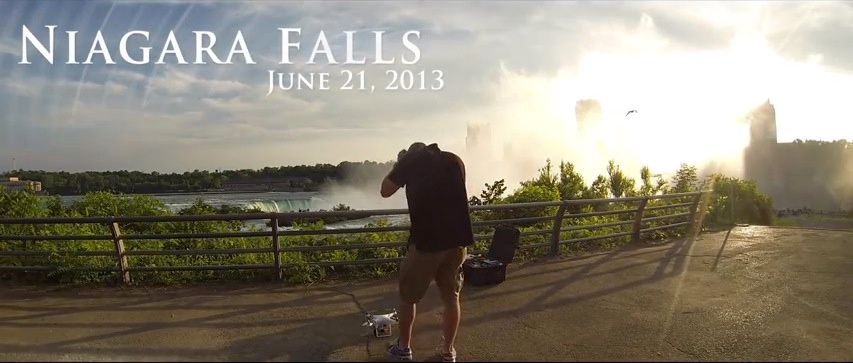 Click the image for the video.
Be sure to watch it in HD. It's breathtaking.
The artist used a Phantom Quadcopter (Amazon has it for $479) and a Black Magic Hero3 camera.
The Phantom uses GPS positioning technology and has a maximum yaw velocity of 200 degrees a second, meaning it can spin a full circle in under two seconds. Maximum flight speed is 33 feet/second, meaning 30 mph, and it comes with a microphone.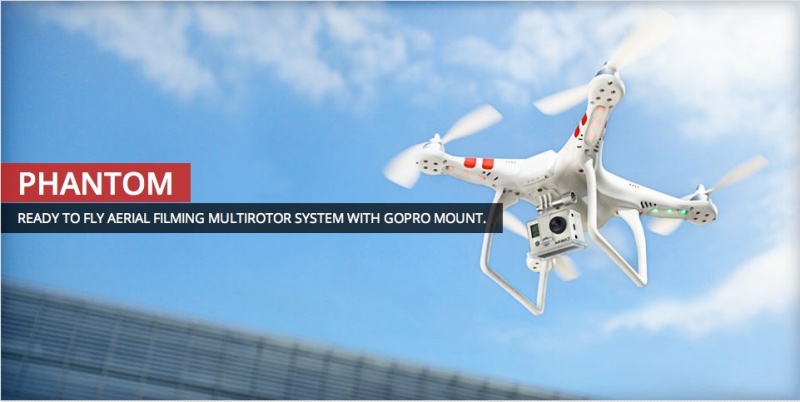 Click the image for the DJI Phantom site.
The Hero3 camera shoots – wait for it – 4K video, and comes with wifi technology. It can record 12mp still images at 30 frames per second. Check out some of the incredible videos on their home page. Whether mounted on helmets, surfboards, birds or lions (!) the effect is overwhelming. Image stabilized, wifi, 4K definition and $400 at Amazon.

Click the image for the GoPro site.
So $879 gets you technology that cost Stanley Kubrick thousands times that when he made the first Steadicam movie, The Shining. That was in 1980.