A subtle beauty.
If the insane crowds at Yosemite are not your cup of tea, the less well known and more dramatic Zion National Park in southwest Utah is the ticket.
Enter through the east entrance and after passing the startling Checkerboard Mesa at 6670 feet, you come on massive rock formations which, try as they might, cannot seem to deny growth rights to a myriad of evergreen trees, seemingly sprouting from rock: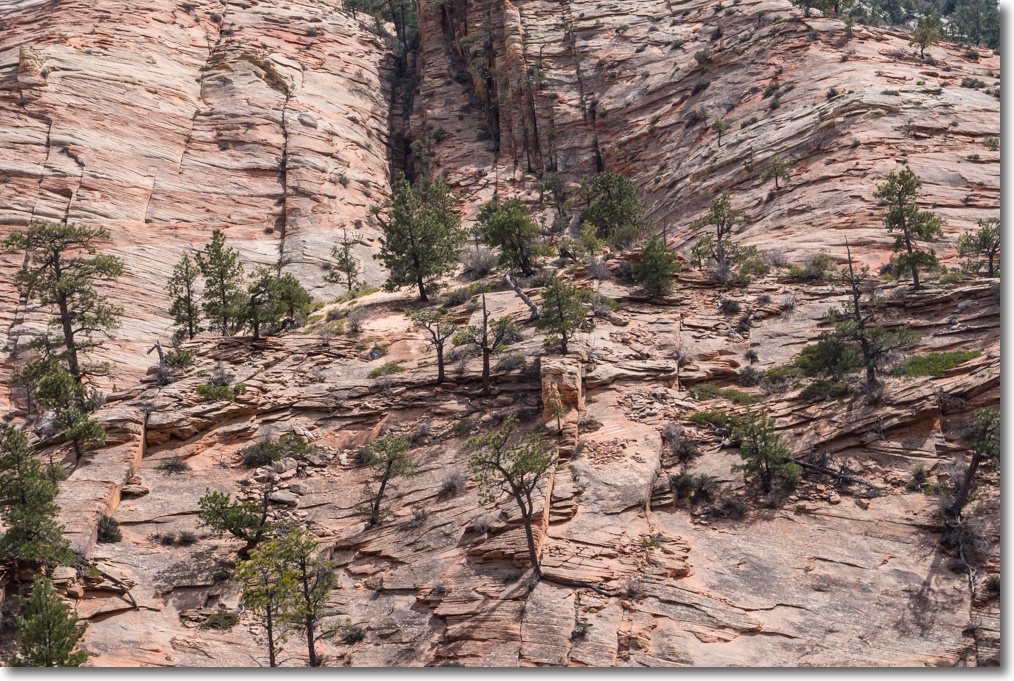 Panny GX7, 14-45mm zoom.