World class.
Sterling Clark made money in the smartest way possible. He chose his (grand)parents well. Grandpa was the co-founder of the Singer Sewing Machine Company which created one of the great American industrial revolution fortunes. His grandson fell in love with art, especially the French impressionists, and had much of the collection paid for by the time of the Great Depression.
Surviving the latter, as smart money did, he became paranoid about the cold war destroying his collection in New York and moved it in the 1950s to Williamstown, Massachusetts, right by Williams College. The collection specializes in Renoir with a smattering of Monet, Sisley and Pissarro, along with some truly awful academic art by Jean-Léon Gérôme and William Bouguereau. Those can be excused in light of the strength of the Impressionist pieces. There are also several fine John Singer Sargent portraits.
My son and I visited the Clark on a revisit to WIlliams College and had a fun time of it.

The entrance space is large, light and airy.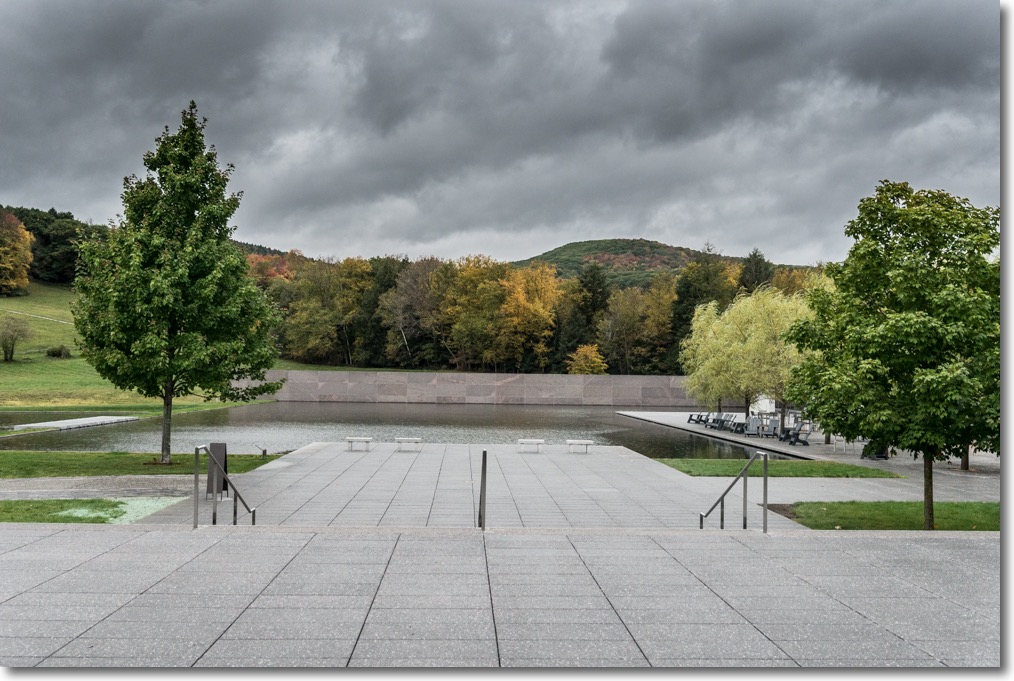 The pool uses recycled water. Of course. (Isn't all water 'recycled'?)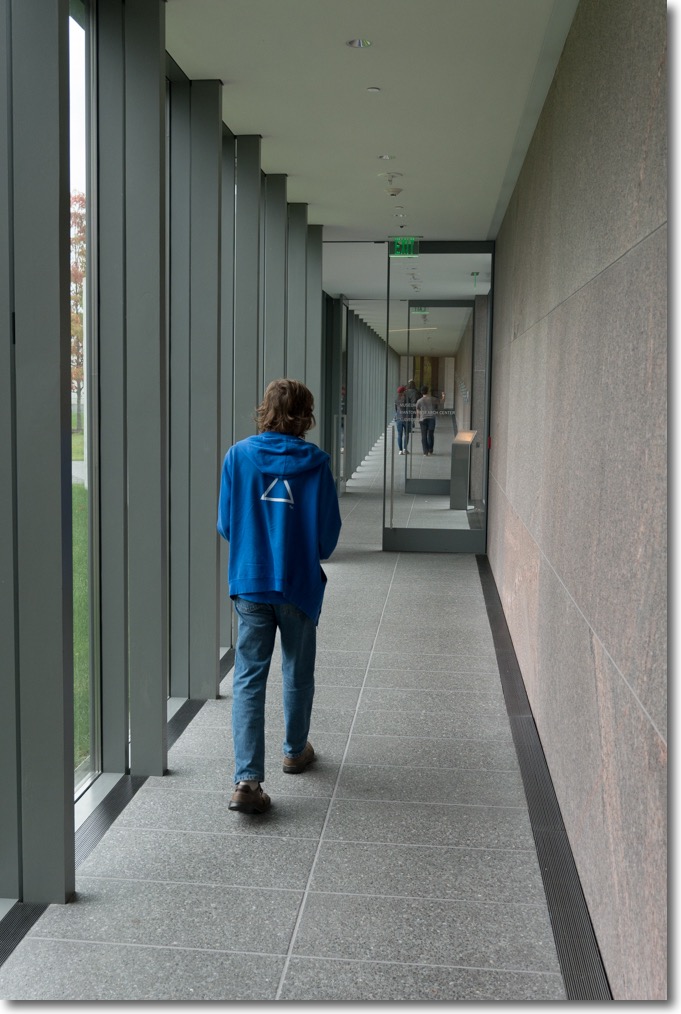 Winston enter the main gallery through the modern addition in back.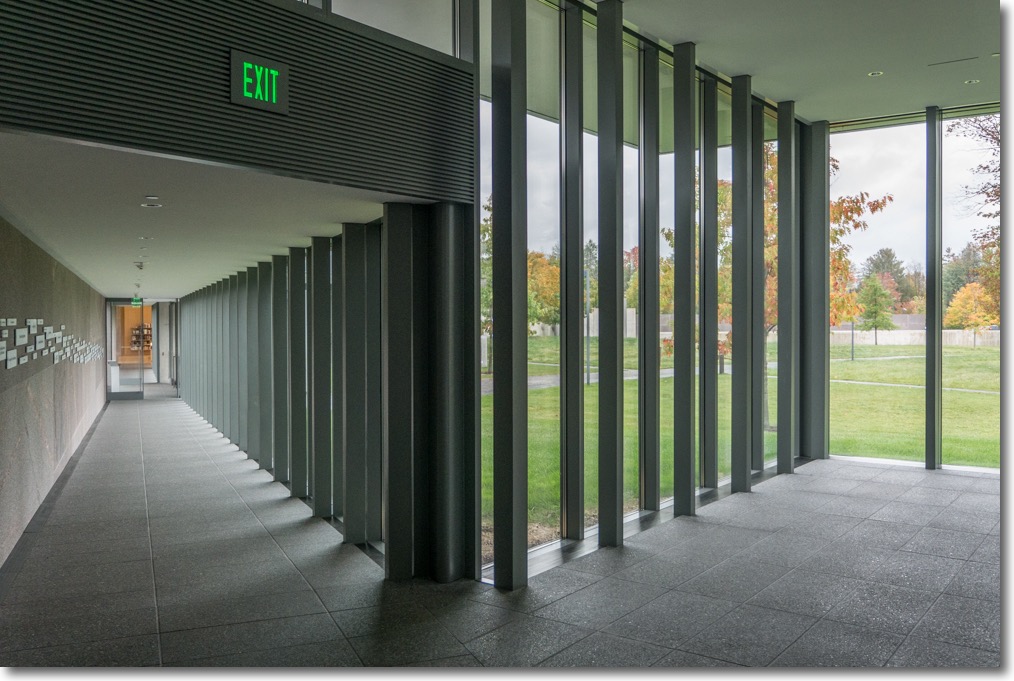 Severe but well done, the architecture of the addition integrates well.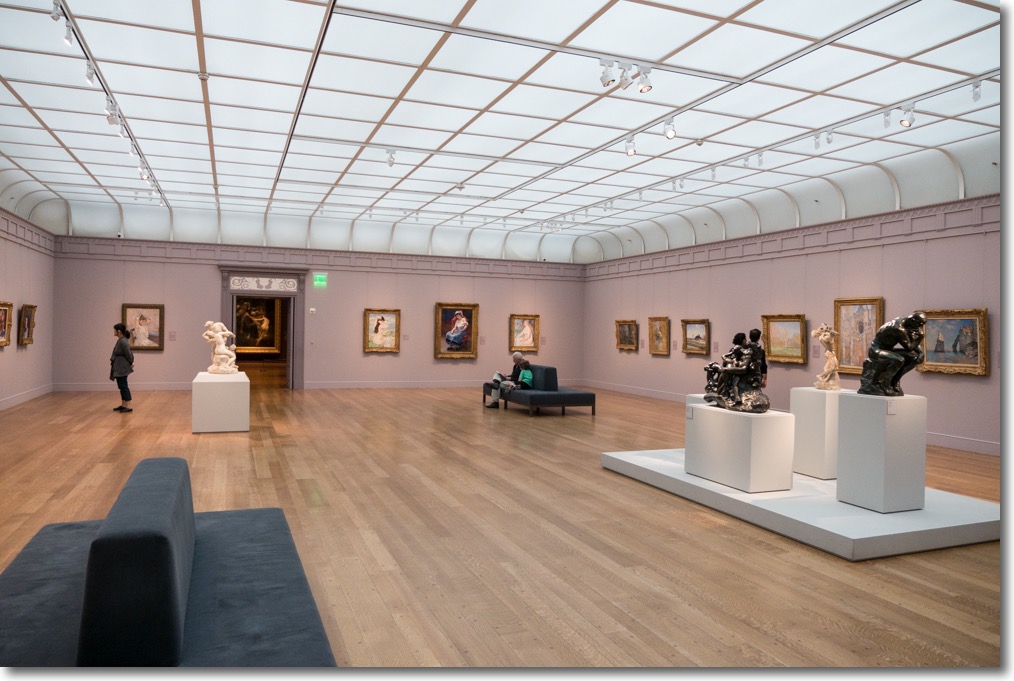 Maybe the finest Renoir collection this side of the Louvre.
If Renoir is your thing, a visit to the Clark is recommended.
Panny GX7 snaps, 12-35mm f/2.8 Vario lens, a universal purpose lens of stellar quality and low bulk.