Craftsmanship.
The Library is a restaurant located in the Rockingham Hotel in Portsmouth, New Hampshire.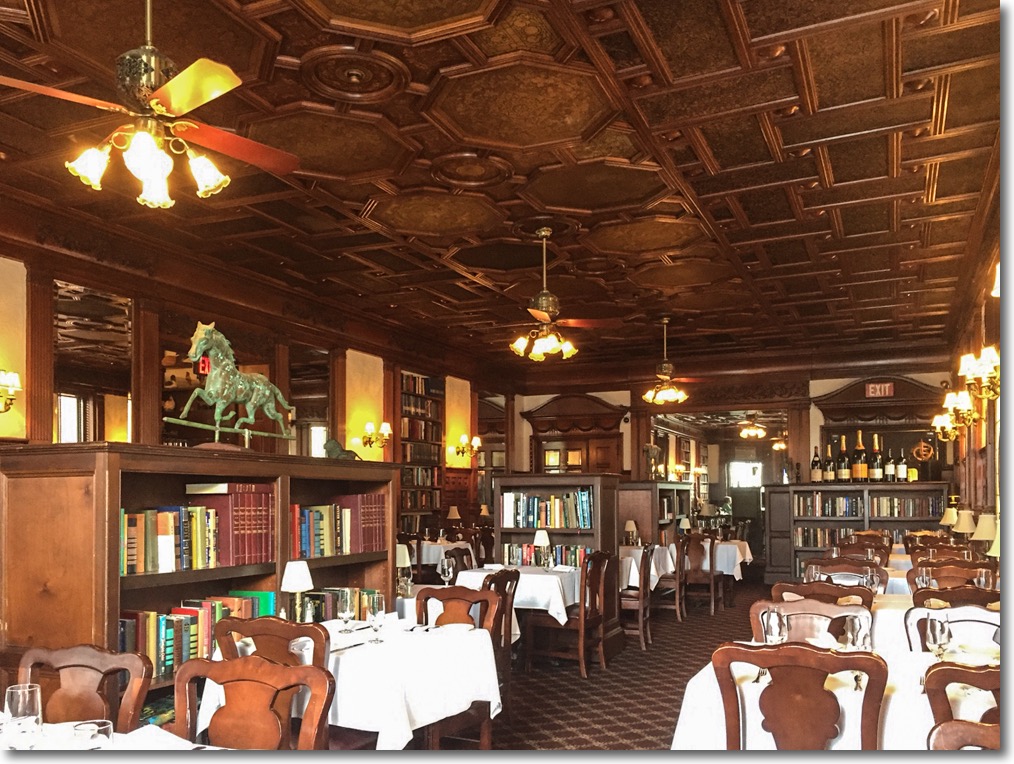 The Langdon dining room.
My son and I enjoyed a splendid lunch here. It's a haven of tranquility and even the tab is presented inserted in a book – ours came in a Danielle Steel, so make of that what you will!
The Hotel itself was the site of the negotiation of the 1905 Russian-Japanese Peace Treaty whose successful conclusion earned Teddy Roosevelt the Nobel Peace Prize, a far better use of his time than shooting wild game.
Here's the Hotel from across the road with the African Burying Ground Memorial in the foreground: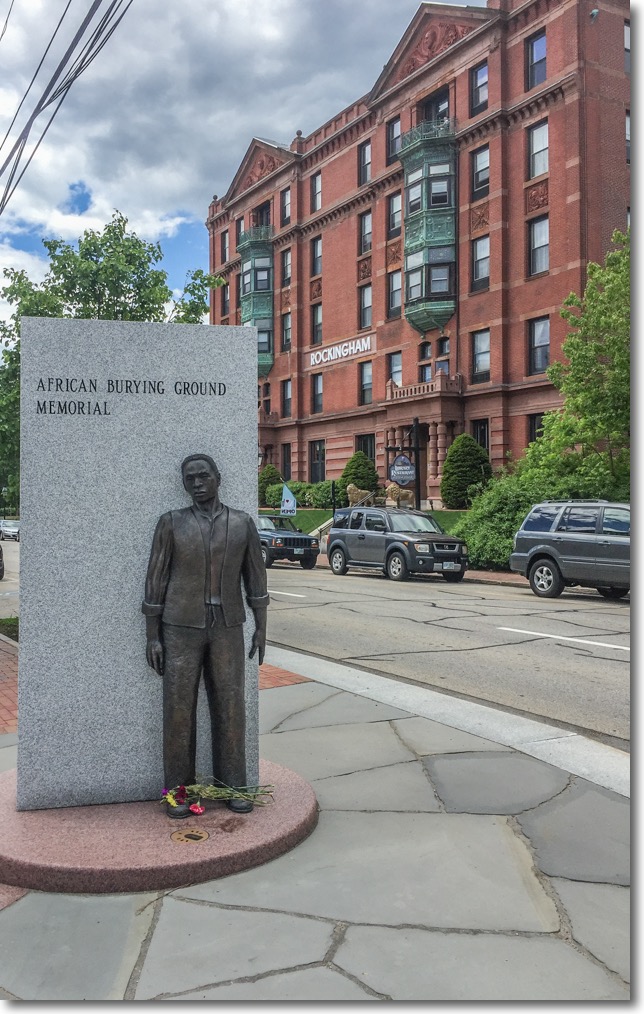 iPhone6 snaps.