Kaizen at work.
'Kaizen' refers to the Japanese concept of making a good machine then continually improving it. You can see it in Japanese cars where certain brands like Lexus command extraordinarily high repeat purchase rates. When you have owned one you keep coming back for more because you know that what was already very good is now even better.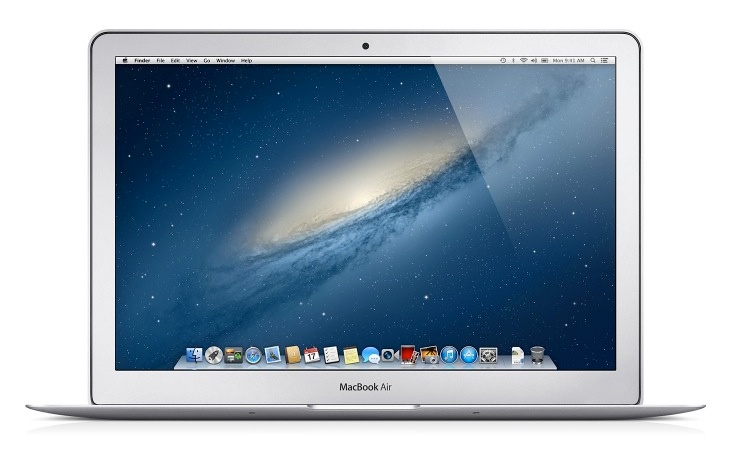 The 2013 MacBook Air – appearance unchanged from 2012.
And so it is with Apple's MacBook Air, the third version of which I will be receiving next week, the 2013. I reviewed the 2012 here.
That was barely 12 months ago so why upgrade? First, as a job related expense, the upgrade cost to me is pretty much zero. Used MBAs hold value well and I'll net $700 on the old one. Second, the improvements in the 2013 model – I'll be getting the 11″ version yet again – are far from trivial, including:
Battery life up from 5 to 9 hrs (meaning from 4 to 8 hrs in real world use)
Cooler running and lower power consumption Haswell i5 CPU
Greatly improved graphics from the new HD5000 Intel integrated GPU
Faster SSD now connected using PCIe rather than SATA – an industry first
$1,000 for the 128GB SSD version compared with $1,100 a year ago
The first computer with 802-11ac wifi
The big one is battery life and while Apple claims the credit for that it results from the use of Intel's exciting new Haswell CPU which dramatically cuts power consumption. While the new CPU appears slower at 1.3GHz compared with 1.7GHz for the 2012 model, in practice the Turbo mode – automatically invoked when needed – doubles the speed to 2.6GHz and early Geekbench tests suggest the speed is identical to its predecessor.
As usual I'll test the machine using Lightroom and Photoshop and will report back in Part II. I expect only improvement over the already very capable 2012 version which runs both apps fine if not super fast.
Meanwhile, a word on the new 802-11ac wifi, an industry first. You will need to buy a new router and Apple obliges with the latest Airport Extreme at the same $200 asked for the old version. Both computer and router are backwards compatible with 802-11a, b, g and n so a new router is only required if 802-11ac works in your environment. The new technology claims to seek out your computer's location, speeding throughput.
Apple's new router looks every bit as inept as the new MacPro as regards form factor, and I'll wait for the likes of AnandTech to test real world speed before deciding whether to upgrade my now ancient single-band Airport Extreme.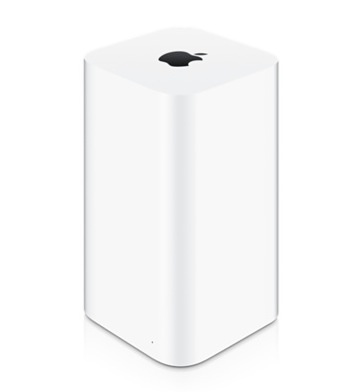 2013 Airport Extreme, waiting to tip over.
The tippy looking shape suggests either Velcro is called for or that the device is placed horizontally. Whether the latter orientation affects antenna function remains to be seen.
Apple did not announce a Retina Display version of the MBA and nor do I expect them to. That would simply cannibalize the MacBook Pro RD and there would be little to choose on pricing. Further, current battery technology would not deliver useful life with the MBA's thin chassis when used with the power hungry Retina Display.
Apple has shown time and again that it can do truly dumb things – the Lisa, the Cube, the Newton and now the new MacPro – but they are skillfully applying kaizen to their fine MBA product.
Part II, with performance measurements, is here.