O. Winston Link's masterpiece.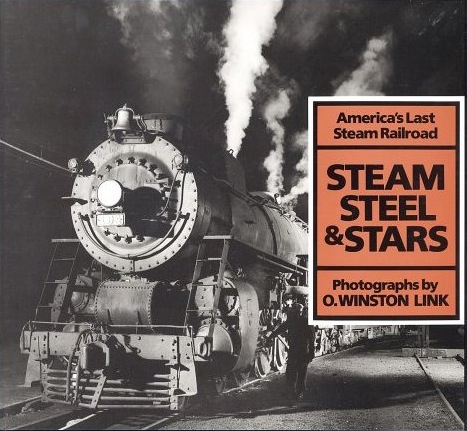 Click the picture for Amazon US. I get no payment if you do so.
Of all the books of railroad pictures you need know of only one. This one. Indeed, whenever photographs of breathtaking beauty are sought out, many in this book will be on the list of finalists regardless of subject.
Every picture in this book, all taken in the dying years of steam on the Norfolk and Western Railway of Virginia, is taken at night using flashbulbs, sometimes dozens at a time, using Link's specially made apparatus.
Link shows that, to do something well, you have to be totally involved in, and in love with, your subject matter.
The composition, the insights into the last years of Norman Rockwell's America, and the sheer love lavished on the work makes this book one of the very best picture books ever published, right up there with Cartier-Bresson's 'Decisive Moment', though the subject matter could hardly be more different.
You don't care about steam trains? No matter. If you care about drop dead, fabulous photography, you should have this book on your shelf.