Canon releases the 10 fps EOS -1D Mark 111.
Canon's announcement of a new 1D Mark III, a 1.3x cropped sensor professional grade camera begs the question when the 5D Mk II will become available.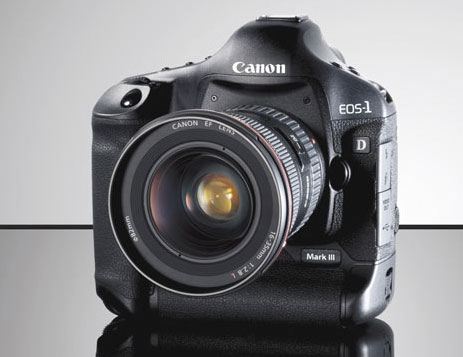 There's not a lot wrong with the 5D. What the camera does need is dust removal for the sensor (for whatever reason, the 5D seems especially prone to attracting dust to its sensor) and an LCD screen that can actually be read outdoors. The 5D does not need a larger screen or one with more definition. Rather, it needs a legible screen. And you can forget live preview (something Canon added to the Mark III, allowing screen 'chimping' before the picture is taken – pros need this feature? Really?). Just make the bloody thing useable outdoors.
Still, with the 5D's price as firm as it is – probably the result of robust demand and no full frame competition at this price – I'm not holding my breath for an upgrade any time soon. That still leaves us with the best full frame digital camera (the only one, in fact) available at an (almost) reasonable price.