Almost done for the year.
The row of cottonwoods on the old estate, thoughtfully planted by the original owner, is about finished for the year. These lovely trees need little maintenance, grow fast and have leaves which flutter beautifully when in full bloom. I give each a massive fertilizer spike in the spring and lots of water in the summer and that's about it.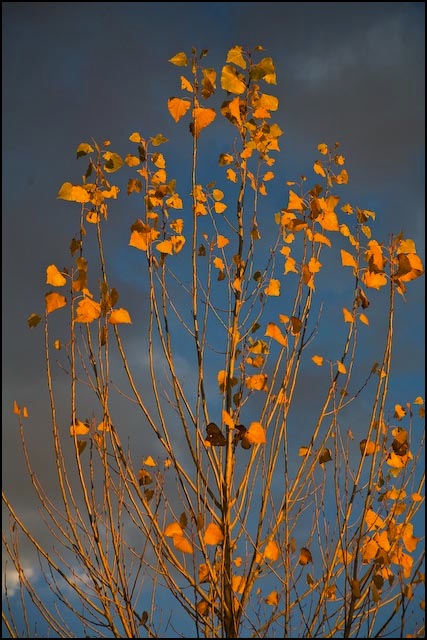 5D, 24-105mm at 105mm, 1/500, f/5.6, ISO 400
At sunset, they are glorious to behold.