Small, yes, but is it fast?
The Olympus Digital Pen is an exciting prospect for those of us interested in an affordable alternative to the ridiculously priced digital Leica M8, whose cost of entry with a lens is well north of $7,000.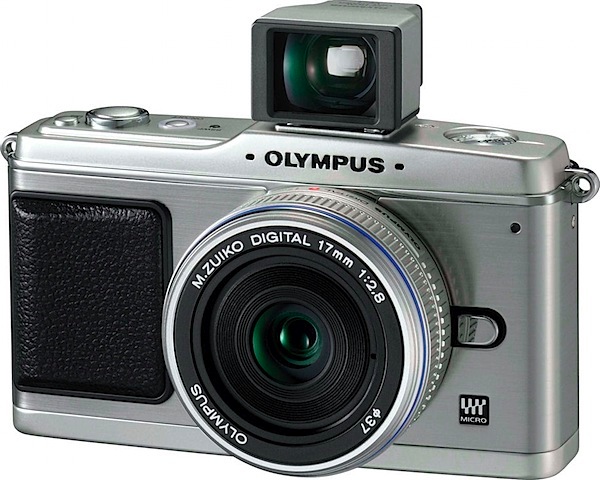 The Olympus Digital Pen wit the 17mm (=34mm) non-zoom lens
At $900 for the body with the 34mm wide angle and optical viewfinder it is affordable as a street snapper but as yet there's no indication what the shutter lag is like; auto focus with a lens this short is not important as pretty much everything will be sharp all the time, but what the world really needs is a pocketable high quality camera with a decent sized sensor without the interminable shutter lag which makes just about very point-and-shoot out here useless for street photography.
Thank goodness Olympus has had the good taste to release the body in chrome. The more amateur it looks the less visible the photographer becomes.
One other thought – the Pen is smaller than the M8 in every dimension without a lens, and much smaller with the 17mm fitted compared to, say, a 28mm lens.
Check the Comment for some preliminary feedback on shutter and focus lag.