Les couleurs de France
Some like the BART, filthy and noisy. Others swear by the Underground, or at it when it is on strike. The perverse adulate the BMT and its cousins in New York, though not on steamy summer days when the air conditioning is out and you can't see for the graffiti.
But any true underground train aficionado will tell you there is only one worth eulogizing and it is the Metro in Paris. Once you have seen the Louvre station you will understand.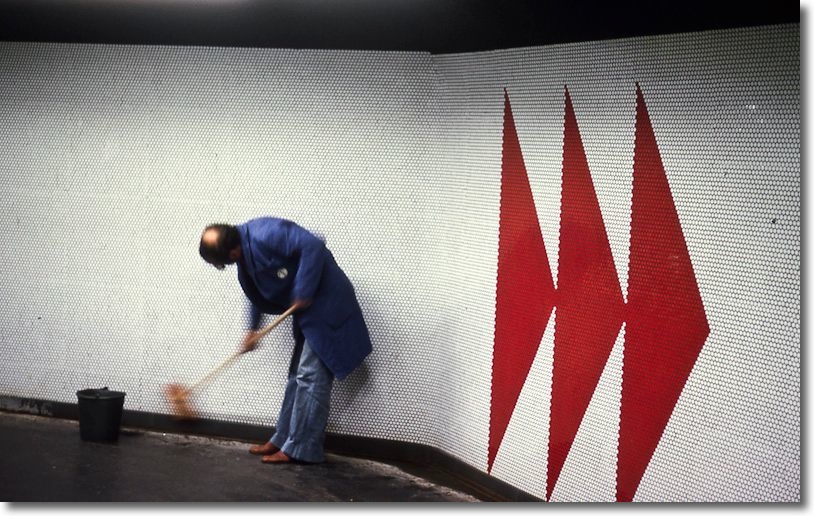 Keeping it clean – the Paris Metro. M3. 35mm Summaron, Kodachrome 64.