Edvard Munch lives!
The embrace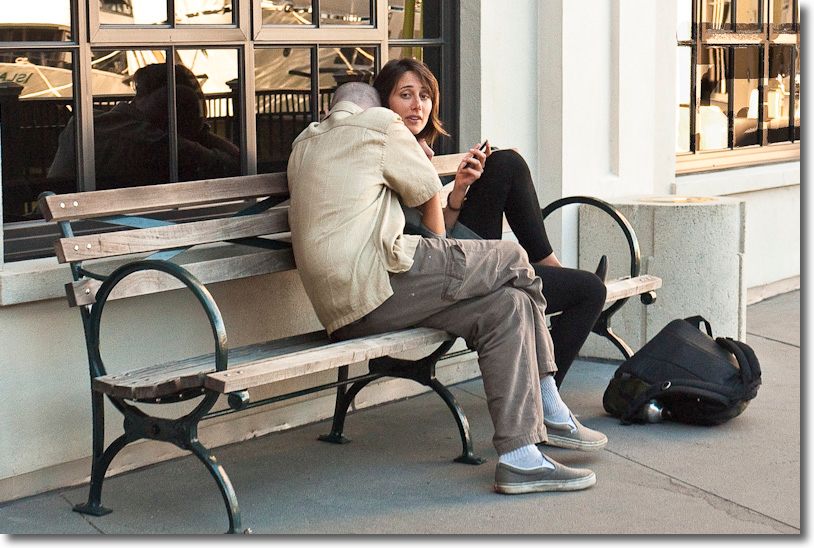 Date: Feb 6, 2011
Place: The Embarcadero, San Francisco
Modus operandi: On the BikeCam.
Weather: Just perfect.
Time: 2:07pm.
Gear: Panasonic G1, kit lens at 28mm, f/5.6, 1/160th, ISO320
Medium: Digital
Me: Seeing Edvard Munch
My age: 59
While the gender rôles may be reversed, Edvard Munch saw the same vampiric behavior in the enamored lover in his painting Vampire (1893) and I confess that was my sole thought when pressing the button: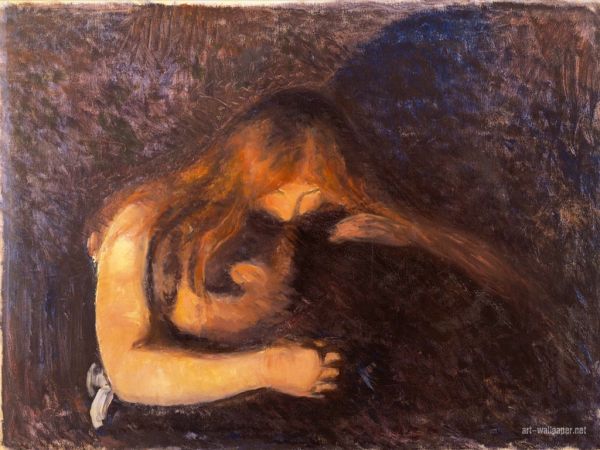 Edvard Munch – Vampire – 1893.